Bajrang Punia hails from Khudan village in Haryana's Jhajjar district and is a beacon of hope for Indian wrestling. He comes back from a very humble background, Punia didn't have great financial standing and nor had the money take up sports such as cricket or badminton which requires expensive equipment. He like other children from his hometown. He started his training when he was only seven-year-old under the guidance of his father, Balwan Singh who was a wrestler himself. The 27-year-old started training in the akhara at 14-year-old and it is here he met Olympic medallist Yogeshwar Dutt, who has been Punia's mentor and an also sparring partner. He is currently works as a travelling Ticket Examiner with Indian Railways.
Punia first time came to the limelight when he clinched a bronze medal at the Asian wrestling championships and world championships, both in the men's freestyle 60kg category. He had a great year in 2014 where he won a silver medal at the Asian championships, the Commonwealth Games and the Asian Games. In order to train better Punia family shifted base to Sonipat in 2015 and Bajrang started practicing at the local Sports Authority of India (SAI) centre but a back injury side-lined his career by about nine months. Bajrang Punia won the gold medal at the Commonwealth Championships in 2016 and became Asian champion in 2017, both in the 65 kg.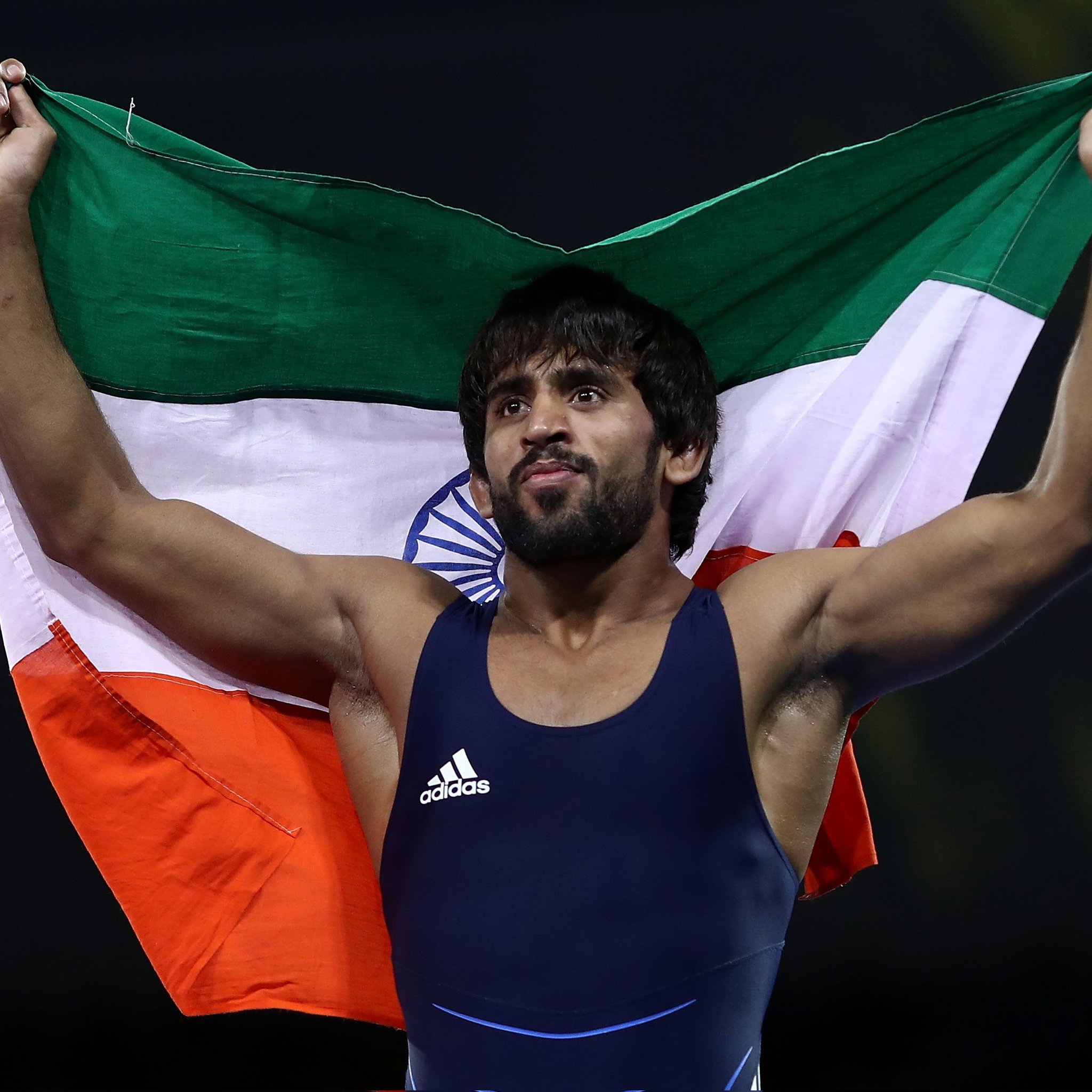 He even had a successful year in 2018 when he won gold medals at the Commonwealth Games and Asian Games as well as bronze at the Asian championships. It was a historic moment, as he became a silver medallist at the world championships and in doing so became the only Indian wrestler to win two world championship medals. Bajrang Punia went on to win his third world championship medal – a bronze – in 2019, which helped him to qualify for the Tokyo Olympics. Punia was also awarded the Rajiv Gandhi Khel Ratna award – India's highest sporting honour – in 2019. Bajrang has been regarded as India's strongest medal contenders at the Tokyo Olympics. He has been training with coach Shako Bendinitis, who has worked on improving his psyche, and also his breathing during bouts, the result is for all to see.
Bajrang rose to the occasion and put his strength to good use in the second period to pin Iran's Morteza Cheka Ghiasi for a semi-final berth in the men's free-style 65kg event which took him closer to an Olympic medal on debut. Bajrang was trailing in the bout even after being brutally crippled by Ghiasi's defensive tactics, particularly the body-locks. But Bajrang got free out of that clutch, he locked the neck of Ghiasi and moved into a position from where he turned his rival, pushed him on the mat and held him with his immense strength to emerge victorious by fall. Today he faced Azerbaijan's Haji Aliev for a place in the gold medal bout. Haji is three-time world champion and bronze-winner from the Rio Games.
Bajrang Punia's perennial leg-defence came back to haunt him and he lost the men's freestyle 65kg semi-final to three-time world champion Haji Aliev today. Now he will now fight for bronze medal at the Olympic Games.