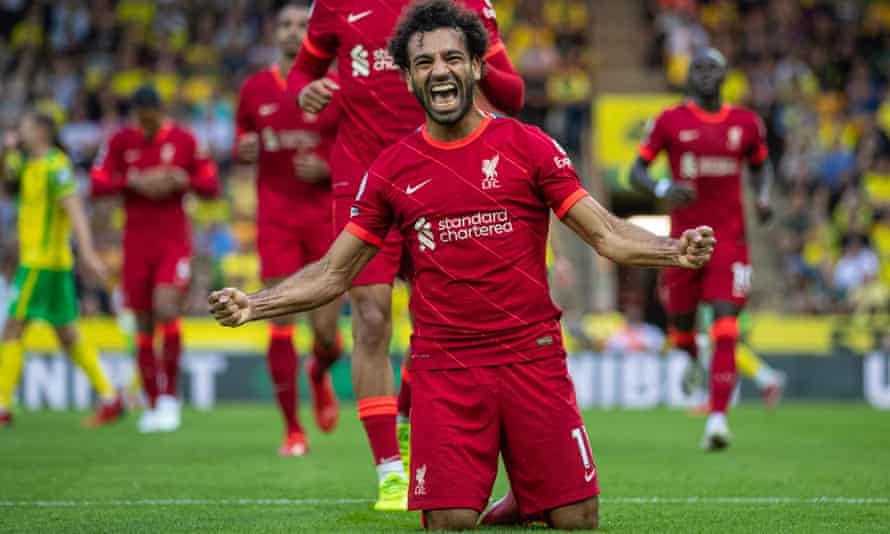 Mohamed Salah's journey from Nagrig village to Liverpool is source of inspiration for today's youth. Salah hails from Nagrig, Gharbia, Egypt. While growing up, he was not good in studies but found his true calling in Football. During his younger days he used loving football matches on television and used to idolized several Arab footballers. He continues to hone his ability to play ball. He caught eye of local scouts from Contractors FC soccer club, El Mokawloon, based in Cairo because of his very agile and skilful in playing ball. This led to him being offered a contract immediately.
At 18 years, he graduated to be to the senior level of the academy's club and skills started to increase and he made it into the main squad. Due to demonstration which caused clashes between members of the Freedom and Justice Party supported by the Muslim Brotherhood and anti-Mursi protesters, with led to at least seven people killed and hundreds injured. This led to Salah moved to Europe and started laying for a Swiss club, FC Basel. In April 2012, Salah signed a 4-year contract with the club. In the same year, he immediately debuted by playing in the European Champions League and UEFA Europa League.
In February 2014, Salah debuted with Chelsea against Newcastle United. But in that season, Salah had to return to Egypt to take part in compulsory military service for three years. Better sense prevailed the Egyptian government freed Salah from this obligation. He went on to play for clubs such as Italian club Fiorentina and AS Roma. His ability to increase makes several clubs attracted to this Egyptian player and in 2017 decided to join Liverpool for a fee of 50 million pounds. Mo Salah became the first Egyptian player in Liverpool's uniform. He scored his debut goal vs Watford and was named Liverpool's best player in August 2017.
The Egyptian footballer has successfully won the top scoring title and transformed into one of the most ferocious strikers in the Premier League, in Europe. Mohamed Salah has made more than 200 appearances for Liverpool and hiss impact at Liverpool has been immeasurable as his list of career achievements continues to grow. Today, Salah is the most popular player from Egypt who successfully broke into world football. Egyptians see Salah as a ray of hope for a nation which is battling with poverty and years of political turmoil. Liverpool Club has denied to release their star player Mohamed Salah for Egypt's upcoming World Cup qualifying matches due to coronavirus restrictions, the country's soccer association.
One of the reasons being Egypt is on Britain's red list, as Salah would be required to quarantine post his return from Cairo and will miss two Premier League games. Egypt is all set to play Angola in Cairo on Sept. 2 before traveling to face Gabon three days later in Franceville. The association was quoted saying "continues its contacts with the FIFA …. to have international players be exempted from travel restrictions imposed on them in countries where they play due to coronavirus."
The Egyptian federation also wished Salah to play for the national team at the Tokyo Olympics, but it the request was denied by Liverpool. As the Clubs are not obligated to release players for the men's Olympic tournament. Salah has gone on to win twice the Premier League's Golden Boot award. He had tested positive for the virus during a visit to Cairo in November, where he attended his brother's wedding. At the time, he was to join the national team for its game against Togo. Liverpool is seeking to strike a new deal to keep Salah with the club.