Major Dhyan Chand is one of the greatest hockey players in the history of the sport He created history through his goal-scoring ability and went on to won three Olympic gold medals in 1928, 1932 and 1936 respectively. The Hockey legend has been bestowed by the Government of India awarded Chand India's third highest civilian honour of Padma Bhushan in 1956. Dhyan Chand had outrageous skills on the field and his natural ability to find the back of the net which was unmatched. This led him to his selection in the Indian Army team at the age of 20 and was part of the New Zealand tour in 1926, the team won 18 out of 21 matches out of which drew two and lost one. This led to Dhyan Chand Ji to be promoted to the rank of Lance Naik on his coming back to India.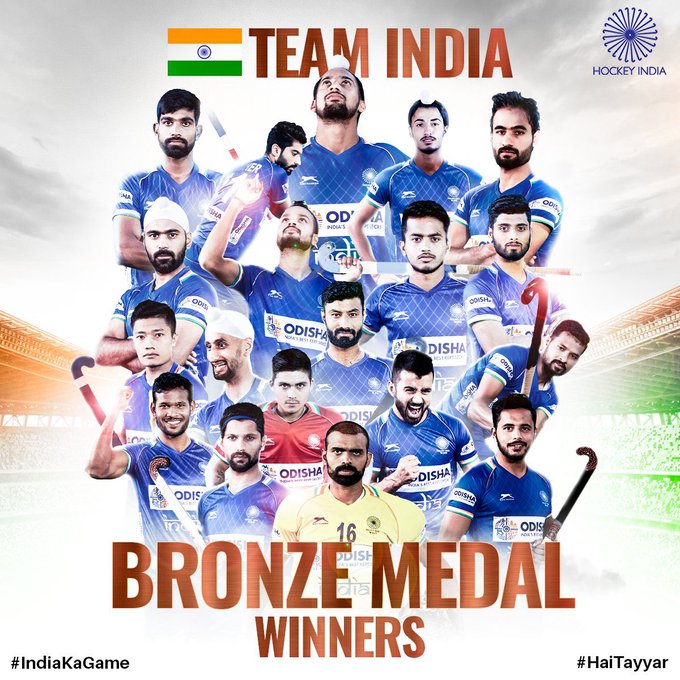 Indian men's hockey team recreated history as it won an Olympic medal post 41 years by defeating Germany 5-4 to clinch the bronze in an edge-of-the-seat play-off match of the ongoing Games which took place today morning at Tokyo. Stars of today's match were Rupinder Pal Singh, Hardik Singh, Harmanpreet Singh and Simranjeet Singh who saw India through. It was very close game in which at a particular time India were 0-1 and then 1-3 down but soon found their footing, playing aggressive style of the game. This led to them going 5-3 but had its own challenge as they underwent some nervous moments, display willpower and defensive resolve to end one of the longest droughts in Indian sport.
Team India were constant threat to the position which penalty corner and also were dangerous in open play, also troubling the Germans with swift counter-attacks. On the other hand, Germany players who scored were Timur Oruz, Niklas Wellen, Benedikt Furk and Lukas Windfeder.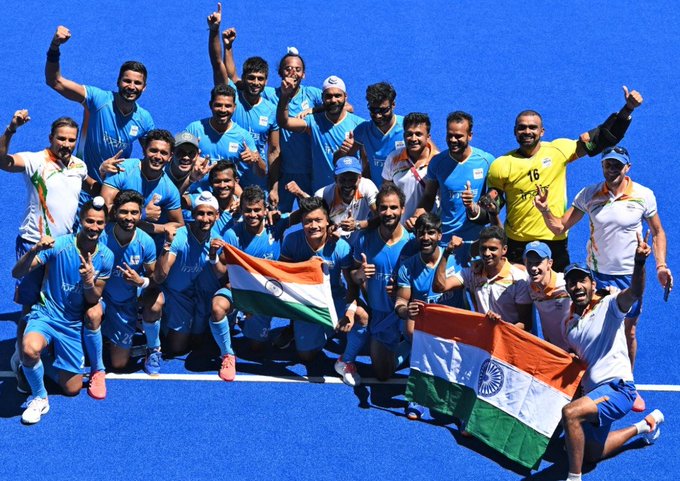 Though Team India didn't have good start of the games when they lost to Australia 1-7 mauling from the hands of Australia. But they bounced back by winning our four matches before going down 2-5 to world champions Belgium in a high-quality semi-final.  They didn't have time to feel sorry for themselves post losing the match and showed great strength physical and emotional energy to get across the today's match.
But today when the final whistle as announced the whole team along with staff were emotional and were saying hugging each other. The whole formed a huddle along with head coach Graham Reid and skipper Manpreet Singh talked about the importance of what they have achieved and the sacrifices they have made to get there.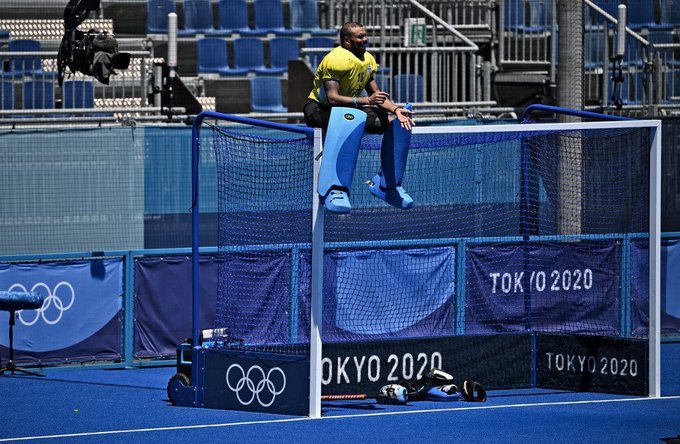 Goalkeeper PR Sreejesh once again rose to the occasion once again, as India thwarted the late German charge. They had to defend a penalty corner awarded with 6.8 seconds left on the clock, but as the ball went out of the Indian D, the podium place was secured, adding a new and glorious chapter in the history of Indian hockey that could very well spark a long-term turnaround and interest in the Indian national game.