Wasim Jaffer who is a former Indian cricket batsman and was known as a batsman with a hunger for big scores. He hails from Maharashtra. He was a right-handed batsman and an intermittent right-arm off break bowler. His playing style was very much similar to legendary Mohammad Azharuddin. Jaffer is the top scorer in India's domestic cricket tournament, Ranji Trophy.  He showed signs of greatness from his schooling days, when he went on to make 400 not out as a 15-year-old.
He scored a 314 not out knock in another match and helped out Mumbai to win. This was also the first time a batsman had crossed the triple three-digit mark. With a partnership of 459 runs, Jaffer along with Sulakshan Kulkarni were the first ever opening pair to have passed 400 marks together.
Jaffer made his Test match debut vs South Africa in February 2000. But he didn't have a good outing as Allan Donald and Shaun Pollock proved too hot to handle and his international career was put in a state of uncertainty. This led to being dropped from the Indian team, but Jaffer took positively, worked on his craft and made a successful comeback into the international arena by piling runs as an opener.
He made his return after 2 years in May and a decent knock vs the West Indies side, scoring a 51 in Bridgetown and 86 in Antigua. This led to scoring his maiden test century against England in March, 2016. In the next few months went on to score a double century, started opening along with Virendra Sehwag for the next tests. Jaffer scored an emphatic 202 in the first innings of the second test at Eden Garden, Kolkata. vs arch rivals Pakistan.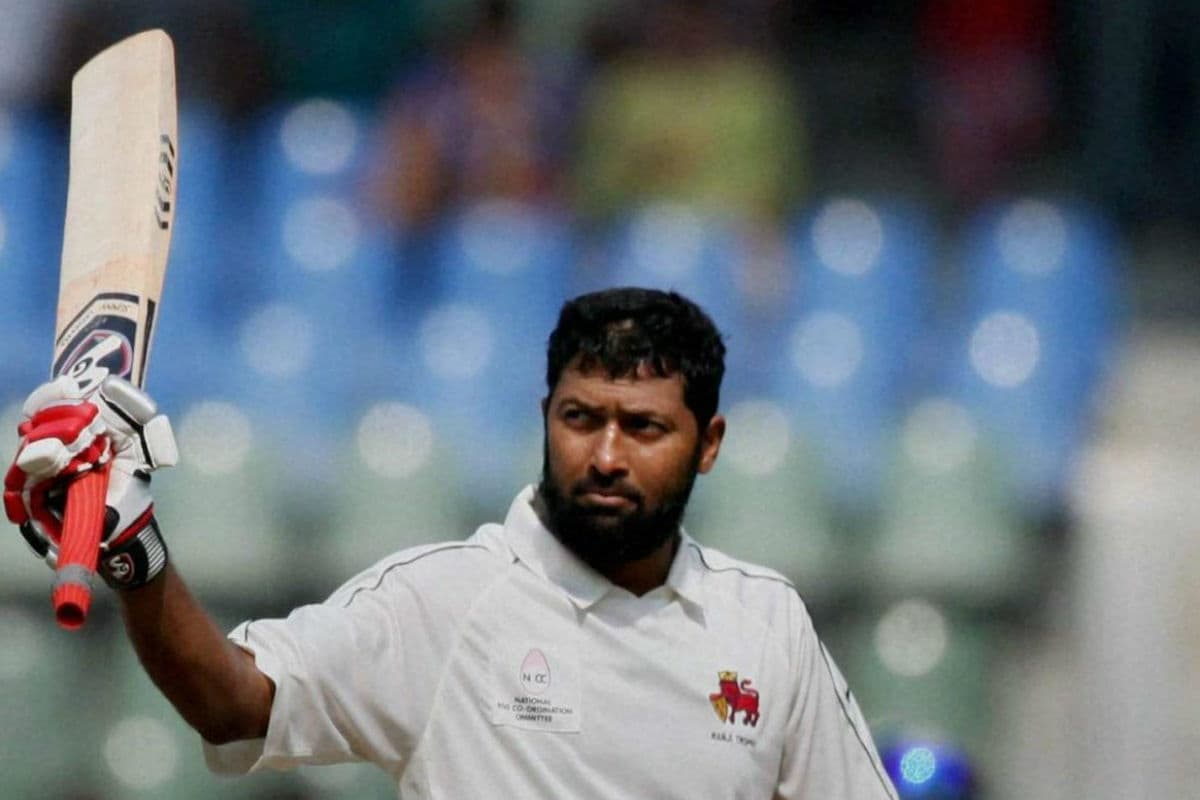 Jaffer has played 260 first-class games, scoring 19,410 runs at an average of 50.67. He has scored 57 hundred and 91 fifties with 314 being his highest score. In March 2020, he announced his retirement from all forms of cricket and released a statement, "First of all, I would like to thank The Almighty Allah, who gave me the talent to play this beautiful game. I'd like to also thank my family – my parents and brothers for encouraging me to pursue the sport as a profession and my wife, who left a cosy life of England to create a lovely home for our children and me.
"A special thanks to all my coaches, right from my school days to professional cricket, for helping me polish my skills. A heartfelt thanks to the selectors who showed faith in me. My gratitude to all the captains I played under and all my colleagues from whom I learnt so much about the game and shared some lifelong memories. I would also like to thank all the support staff who were a constant pillar of support in my long journey."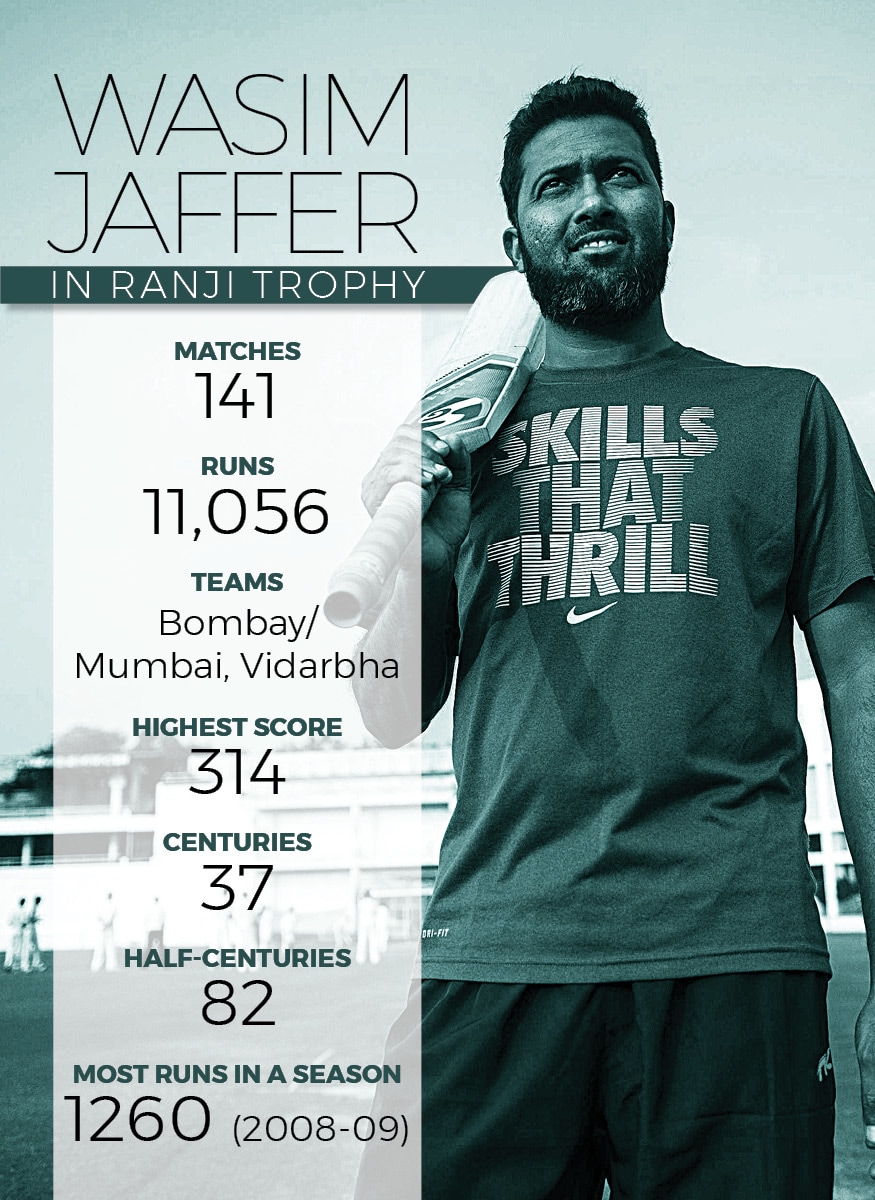 As per official report, Former India Test opener Wasim Jaffer has been selected as chief coach of the Odisha senior side for the upcoming domestic season. If sources are to believe he was approached by a few more teams but the domestic cricket legend opted for Odisha. The news was confirmed by Subrata Behera, Odisha Cricket Association CEO who was quoted saying that He (Jaffer) will be the head coach. He has been given a two-year contract. Jaffer will be replacing former state captain Rashmi Ranjan Parida, who was at the helm for two seasons.
Odisha Cricket Association secretary Sanjay Behera further added "Besides the development of cricket across all age groups, he will also be a part of coaches development program across the state. Jaffer is one of the legends of Indian cricket who hails from Mumbai and holds a very impressive playing & coaching profile. He holds three records in his name as the highest run-scorer in the First-Class matches and has the highest number of hundreds to his name in the First-Class cricket matches."
He also added "Prior to accepting the Chief Coach offer from the Odisha Cricket Association, he was also the Head Coach of Uttarakhand Ranji Trophy Team for the year 2020-21. I'd like to wish him the very best for this new assignment and hopefully, he can rejuvenate Odisha Cricket and propel them to newer heights under his able leadership."
Post retiring from cricket, he has been served as batting coach of Kings XI Punjab, which plays in the cash-rich Indian Premier League. The Mumbai stalwart, who later played for Vidarbha at the end of his illustrious career winning back-to-back Ranji Trophy as well as Irani Cup.
Odisha had last reached quarter final in the 2019-20 season but they lost to Bengal and batting has been the team's weakness for sometime now. The camp for the senior team is slated to commence from July 25, subject to the state government's approval keeping mind of the COVID-19 guidelines.