Former Indian cricketer and 1983 World Cup winner Yashpal Sharma has passed away post suffering from a heart attack today at the age of 66. He is survived by his wife Renu Sharma, two daughters Puja, Preeti and son Chirag Sharma. Although Yashpal Sharma had technical limitations but he never let his shortcoming be overshadowed by his courage, concentration, determination and patience, qualities that made his add substance to the Indian middle order from 1979 to 1983.
He used to give fight to the opposition through his solid defence, and though he might not have been a very attractive batsman to watch, but none could argue against his value addition to the team.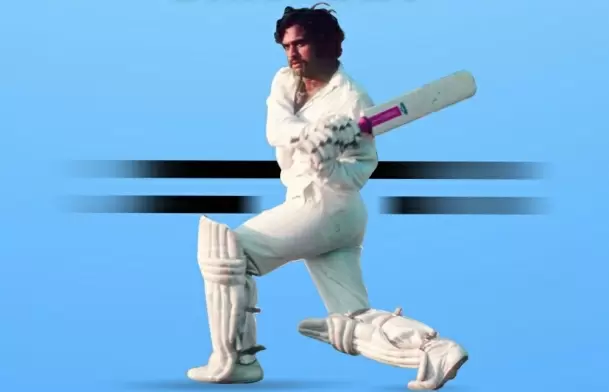 Yashpal first time came into limelight in 1972 when he scored 260 runs for Punjab schools vs the Jammu and Kashmir schools. This was turning point in his life and within the next two years he started playing for the state team as well as the North Zone team which won the Vizzy Trophy. He also played crucial role in North Zone victory over South Zone in Duleep Trophy (1997/98) and went on score of massive individual score of 173 runs. This led him to getting a very close to a national team call.
Though he scored a 99 in the Irani Trophy next year, earned Yashpal a place in the team to Pakistan. He played only two ODIs in Pakistan, but was not selected for the Test team. He was picked up for the England series in 1979, but didn't play any of the World Cup games. He got his chance to feature in 3 out of 4 test matches before the World Cup. He went on to score 884 runs with of 884 runs with an average of 58.93 on the England tour. Post the successful England tour, he became a regular member in the Indian squad. This led to him being selected for the Tests vs Pakistan and Australia in 1979/80. He notched up his maiden Test century in the fourth Test against Australia, post getting out on a pair in the previous Test at Kanpur.
He continued his good form in 1980/81, Yashpal made on his highest first-class score of 201* against Victoria. But things went downhill with his two back-to-back forgetful series in Australia and New Zealand and was eventually dropped from the team. He made his fighting comeback with in less than a year's time. In his comeback match took to fight to England bllers in Chennai and went on to score 140 and put on a 316-run partnership for the third wicket with Gundappa Vishwanath. His tight defensive technique made him a difficult batsman to knock over.
He was known for his gutsy attitude and was also a member of the Kapil Dev-led World Cup-winning team as well as played a key role in India's success. In the first match vs the West Indies, he top scored with 89 and won the Player of the Match, helping India win by 34 runs. He was again the top scorer with 61 against England in the semi-final, helping India win by 6 wickets. Post the World Cup win his career took a downturn and was dropped from the Test team after performing poorly against Pakistan and the West Indies in 1983/84.
During his illustrious career, Yashpal represented India in 37 ODIs and 42 Tests and played an important part of the Indian middle-order from 1979-83. Post-retirement, Yashpal tried his hand at umpiring for some time. He also worked as a selector for two years till December 2005 and was reappointed in 2008. Madan Lal was quoted saying "Can't believe that he is no more. I have a lot of memories with him. We started off from Punjab, played the world cup with him. Just now Kapil called. Everyone is shocked now. His cricket career is the best. We met at a book launch recently. I can't believe it. He is survived by his wife and 3 children. His son is in London for studies. Close relatives are in Ludhiana."