India is a sports-loving nation and has a special space in India. We are blessed to have Word class athletes and players who have produced so many great sportsmen in every sport. In our country Tennis enjoys a considerable following in India, although it is restricted to Urban cares but still it is one of the most popular sports in India. the All-India Tennis Association (AITA), the governing body of Tennis in India, was established and affiliated by the International Tennis Federation and Asian Tennis Federation, came into existence in 1920. As per stats 40% Indian sports fans follows the Wimbledon Championships with the US Open (37%) and the Australian Open (34%) coming next. Also, Tennis remains in the No. 2 position behind cricket in the country with 53% followers.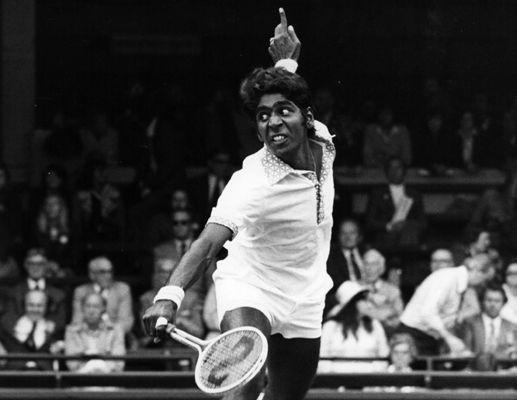 Vijay Amritraj took the tennis community by sport when he made his debut at 17 years old and went on to become one of the most prominent players in Indian Tennis. He along with Sashi Menon, Jesuit Singh, and elder brother Anand Amritraj, led India to World Cup Finals for the second time in 1974.
In the 1990's the nation saw the rise of icon players such as Leander Paes and Mahesh Bhupathi. Leander Paes created history by winning the bronze medal at the 1996 Summer Olympics, while Mahesh Bhupathi became India's first-ever grand slam winner when he won the mixed doubles at French Open in 1997. During 2000s and 2010s, playing either separately or together, both of them won numerous grand slam doubles and mixed doubles tournaments.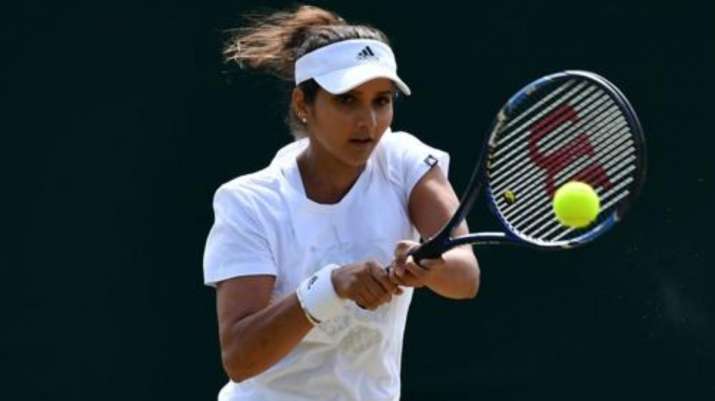 This followed with emergence of Sania Mirza in 2010 who carried baton by becoming the first Indian to win a WTA tournament. She also gained popularity with superb performances in the International Tennis Federation's junior circuit and went on to win Wimbledon as well as the US Open in 2015, partnering with Swiss star Martina Hingis in the women's doubles category. Rohan won the 2017 French Open Mixed Doubles title, 16 ATP Tour doubles titles, and has been consistently ranked within the Top 15. He also achieved Grand Slam success in 2017 as a mixed doubles player.
Indian-American Samir Banerjee made history by winning Junior Wimbledon title yesterday, and it a remarkable foot for the youngster who was testing his skills in a Grand Slam for only the second time in his career. The 17th year boy hails from New Jersey who wanted to win the match at the grand stage but wasn't aware that his dream will come true. He was up again with a tough competition in Victor Lilov and went on defeat him -5 6-3 in the summit clash that lasted one hour 22 minutes. Post the win, The youngster was quoted saying, "I came into this tournament looking to win a round and trying to play well because I knew I was playing well before this. I didn't really know how I would do on grass so I wanted to come in and give it my best. It's amazing that I have been able to play this well."
The official twitter handle of the Championships, took to social media and wrote "Remember the name – Samir Banerjee. The American wins his first junior Grand Slam singles title by beating Victor Lilov in the boys' singles final."
Samir father hails from Assam, while his mother grew up in Andhra Pradesh before both of them migrated to the USA in 1980s and got married there. Post the win, Samir has decided to take a break and decide to pursue undergrad in economics or political science at Columbia University.
Banerjee win is a testament to the set up created by the US Tennis Association has taken major steps while India has been struggling to find the next worthy player to go on and win at junior Grand Slam. The last time Indian player won the Prestigious junior singles was Yuki Bhambri at the Australian Open in 2009. On the other hand, Sumit Nagpal won the Wimbledon boys' doubles event in 2015 with Vietnam's Ly Hoang Nam.
The first Indian to win a junior major who had won the 1954 Junior Wimbledon championship was Ramanathan Krishnan. His son Ramesh Krishnan won the 1970 junior Wimbledon and junior French Open titles while Leander Paes won the 1990 junior Wimbledon and junior US Open. Paes was also a runner-up at the junior Australian Open.