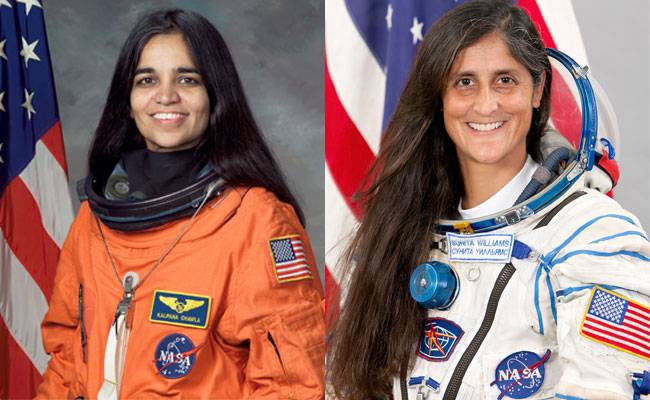 We have been blessed to born in a nation where have many great women who bring us the hope that every girl has the potential to achieve whatever she wants to. They have risen to the top in their fields and are not only reminders of the legacy that they leave behind, but also guiding light of hope for future generations. In recent past we have been inspired by life journey of determined women from across India, make their presence felt in varied fields and their stellar achievements bring laurels to the nation. To name a few, such as Kalpana Chawla, Hima Das, Arunima Sinha, Mithali Raj, Sania Mirza, Saina Nehwal, Priyanka Chopra, Mary Kom, Indra Nooyi to name a few.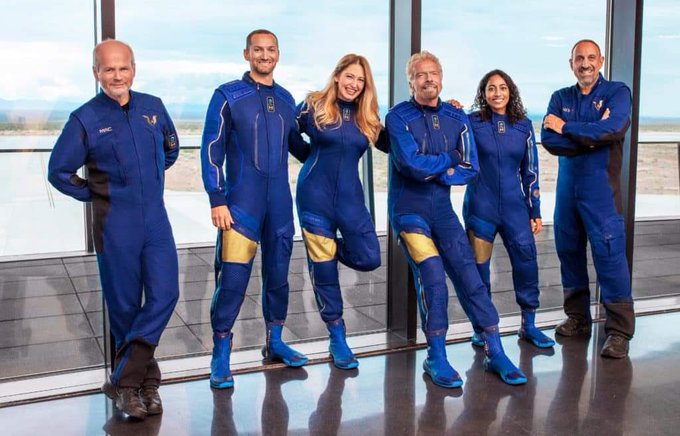 Sirisha Bandla is all set to create a record by becoming the second India-born woman to fly into space post Kalpana Chawla. The 34-year-old hails from Guntur, Andhra Pradesh in India. She moved to the United States at the age of four along with her family. She has been brought up in Houston. India-born Astronaut is all set to travel to space in VSS Unity' of Virgin Galactic, which is scheduled to fly off on 11th July from New Mexico. This is a monumental moment as she is all set to becoming the third woman of Indian origin to go to space after Kalpana Chawla and Sunita Williams.
Sirisha Bandla Show is the vice vice-president of government affairs at Virgin Galactic in Washington DC, will be accompanied with her boss and the group's founder, billionaire Richard Branson and four others in the company's spaceflight. She is also part of the researcher experience of Unity22 mission. Post Moving to the United States at the age of four along with her family, she pursued her graduation from the school of aeronautics and astronautics at Purdue University, Indiana. Bandla also holds a masters degree in Business Administration from Georgetown University.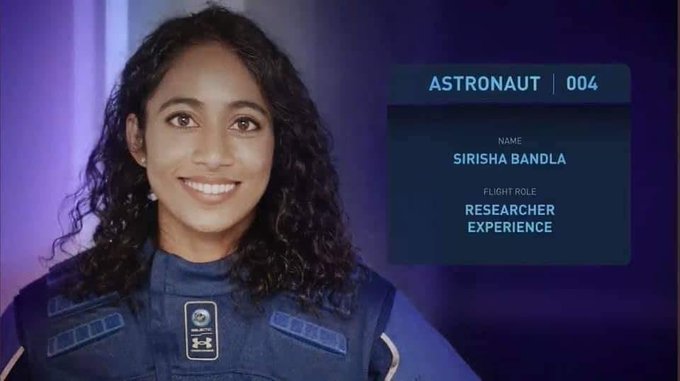 Bandla took to social media and wrote "incredibly honoured" to be part of the crew. "I am so incredibly honoured to be a part of the amazing crew of Unity22, and to be a part of a company whose mission is to make space available to all,"
Former Andhra Pradesh chief minister N Chandrababu Naidu also wrote words of appreciation to the astronautical engineer and quoted saying "Indian-origin women continue to break the proverbial glass ceiling and prove their mettle. On July 11th, Sirisha Bandla with Telugu roots is set to fly to space aboard VSS Unity with Richard Branson and the team marking the dawn of the new space age, making all Indians proud!"
founder of the Virgin Galactic company Richard Branson make it official that on June 2 that he will make a spaceflight on July 11, earlier than billionaire Jeff Bezos.The Amazon founder is also going to make a spaceflight onboard the New Shepard spaceship, which is scheduled for July 20. Confirming the news UK billionaire Richard Branson was quoted saying "I've always been a dreamer. My mum taught me to never give up and to reach for the stars. On July 11, it's time to turn that dream into a reality aboard the next @VirginGalactic spaceflight."