India is a sports-loving nation and has a special space in India. We are blessed to have Word class athletes and players who have produced so many great sportsmen in every sport. In the last few decades, we have seen the popularity of chess has been on a steady rise and one of the reasons being chess Grandmaster and former 5-time World Champion Viswanathan Anand. The legend success in the sport has helped in increasing the popularity of our country.  As per reports as of today, India ranks No. 4 in the world, and as 66 Grandmasters (only four countries have more). There are two Indians in the women's top 10 and three Indian men in the top 25. India has been steadily winning multiple medals at world age-group championships every year.
Further approx. 70% of all adults in the country have played chess in their lives at some time or another. It is believed that chess originated from Chaturanga of ancient India and The All-India Chess Federation is the governing body for chess in India. In recent times, stand-up comedians have contributed significantly to the popularity of the sport. Playing chess online has helped that game where one can compete with high ranked players. It gives the flexibility to choose the quality of the opponent based on their world ranks.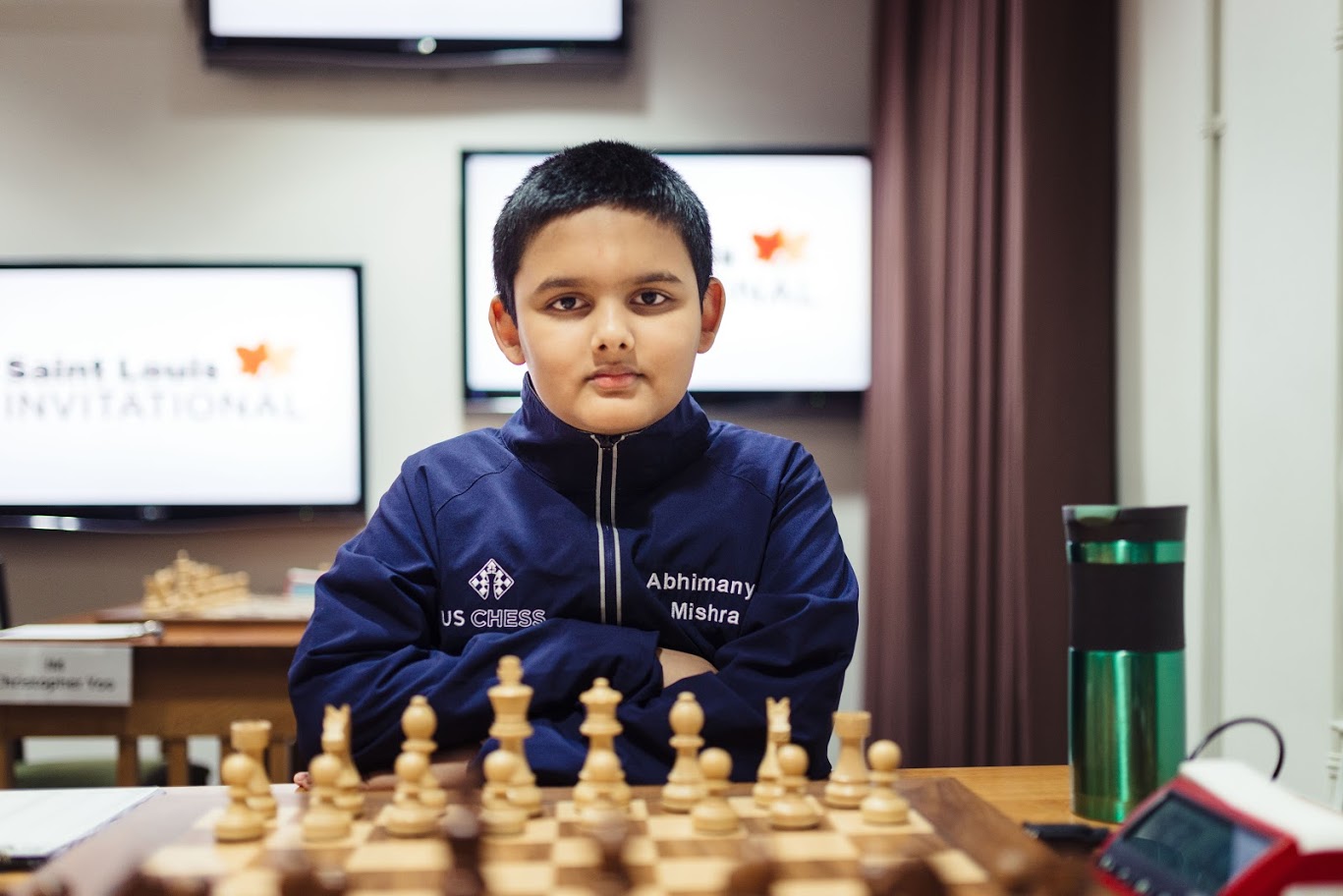 Meet the news child prodigy in the build, Abhimanyu Mishra became the youngest chess grandmaster in history and is the new poster boy for the chess world. The 12-year-old hails from New Jersey broke the 19-year-old record set by GM Sergey Karjakin. Abhimanyu is 12 years and four months and broke the previous record held by Karjakin, who was 12 years and seven months when he got his GM norm.
Yesterday he won the biggest game of his career when he defeated the 15-year-old Indian GM Leon Luke Mendonca. While interacting with the media, Sergey Karjakin was quoted saying "Somehow I am quite philosophic about this because I felt like it has been almost 20 years and it is really too much! It had to be broken. Sooner or later, I was sure that it will happen. I was completely sure that one of the Indian guys would do it much earlier. Somehow I was very lucky that it didn't happen."
He further added, "Yes, I am a little sad that I lost the record, I don't want to lie, but at the same time I can only congratulate him and it's no problem. I hope that he will go on to become one of the top chess players and it will be just a nice start to his big career. I wish him all the best. I hope that he will go on to become one of the top chess players and it will be just a nice start to his big career. I wish him all the best."
Abhimanyu has been stationed in Budapest, Hungary for some time and has to participate in back-to-back competitions, chasing the desire to win the titles and winning new records. He scored both his first and second GM norms there, at the April Vezerkepzo tournament and the May 2021 First Saturday tournament, both round-robins of 10 players specially set up for scoring norms.  GM norm is awarded when a player has a 2600 rating over nine rounds.
He first came into the limelight when he won the under-eight section of the 2016 Chess Kid Online National Invitational Championship (CONIC).  Previously Mishra becomes International Master at the age of 10 years, nine months, and three days. That was also a record as well, but today's record is the one that truly resonates.
Mishra's coach, GM Arun Prasad was quoted saying My congratulations to Abhi for this great achievement. He fully deserves this success, as I have seen all of his hard work first-hand. His father also deserves applause for all of the sacrifices he has made for Abhi to reach this milestone. Personally, this is a big moment to see my student become a GM!"