Lionel Messi is one of the greatest goal-scorers in the sport's history. He is known for his or goals scoring ability and has won individual awards and earn the title of being one of the best players in football. Luis Lionel Andres ("Leo") Messi hails from Rosario, Argentina. Messi was diagnosed by doctors as suffering from a hormone deficiency that restricted his growth. Leo's parents Jorge and Ceclia post the discussion with the doctor went ahead with the treatment of giving nightly growth-hormone injections for their son, though it soon became difficult to support their treatment for their which was in hundred dollars per month.
Messi was signed by powerhouse club FC Barcelona's youth academy and also covered his medical bills covered by the team. Through his sheer hard work and dedication soon rose through the ranks. At the young ae of 17-year-old (2004–05 season) entered the history books by becoming the youngest official player and goal scorer in the Spanish La Liga.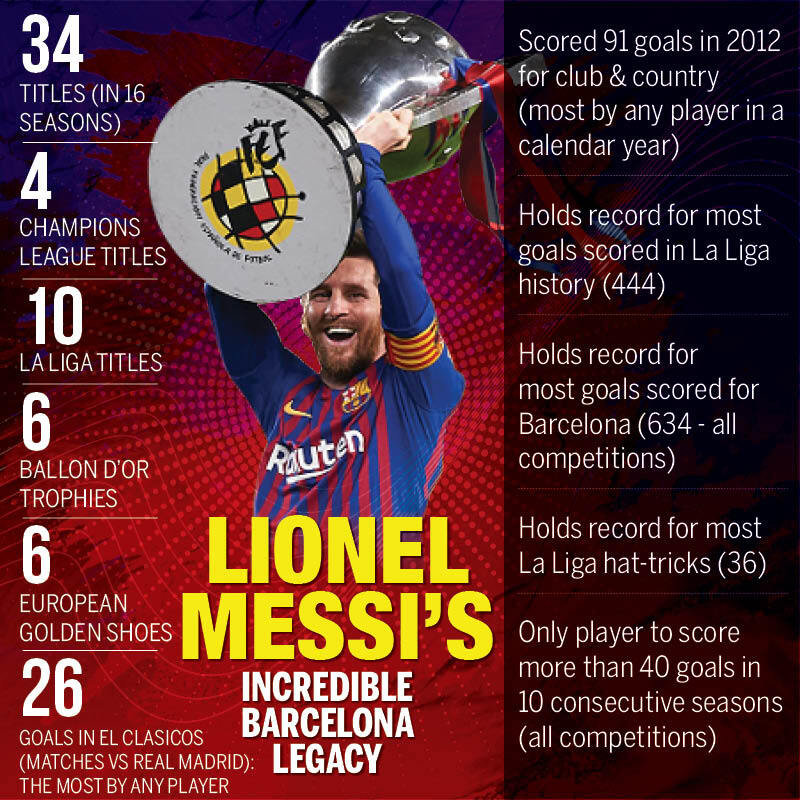 Messi's never looked back and has been continued to rapidly improve over the years. The Argentina player has 432 goals in the league from 465 games while he has also provided 169 assists in the same timeframe – becoming the highest goal scorer and assist-provider in the league ever. He is often compared to another famous Argentinian footballer, Diego Maradona.
Football world were buzzed with rumours of Lionel Messi possibly leaving Barcelona and this has sent a lot of unrest among the fans. But the Captain revealed that Barcelona is his home but also informed that the Catalan side shouldn't be viewed as favourites to lift the Champions League. The speculation was going around for some time that Messi isn't in good terms with director Eric Abidal, but all these the 32-year-old has reportedly put them to rest and given his commitment to Barcelona.
Koeman is not the only figure at Barca whose future is up in the air, with club great and record goal scorer Lionel Messi's contract up next month and no new agreement in place. Barcelona coach Ronald Koeman is desperate to keep club great and record goal scorer Lionel Messi's in the club but his contract is coming to an end next month and no new agreement talks has been taken place as yet. He was quoted saying "We hope he will not leave because he is still the best player in the world and he has shown today. It is impossible to play without him. It is a question for Leo to decide. For me and for the team, we hope he stays because if don't have him, we have doubts about who will score so many goals."
As per latest rumours, Messi is all set to playing for Manchester City and reuniting with his Ex-Boss Pep Guardiola. As per 'The Sun' had reported that Manchester City have been informed if they want to sign Messi, they will have to offer him £500k a week, post tax. The contract will be valid for a year and If the 12-month contract is signed, Messi could pocket a record £25million-a-year.
If these deals become a reality Messi would become the best-paid player in Premier League history. Though no official statement has been made by Messi but he has many clubs are still ready to play the wait-and-watch game. PSG has also thrown the cap in the mix and are interested in Messi joining their club.