Coronavirus is spreading fast across the world and as of now the virus has killed more than over 2,700,000 confirmed cases of COVID-19 across the globe. Coronavirus outbreak has affected 219 countries and territories around the world ever since the first case was recorded in China. As of early morning today, India on Wednesday has clocked a massive surge of 3.79 lakh new Covid-19 cases in the last 24 hours, and 3,645 deaths according to MoHFW.
The conditions have become so severe that there is a shortage of bed as well as grave oxygen crisis all across the nation. It is truly a testing time as the number of cases are on increase and during these testing times when the whole world is fighting against global pandemic.
Risk of infection from the virus that causes COVID-19 is higher from those individuals who are close contacts of someone having COVID-19, such as Co-workers, co passengers or healthcare workers, or household members.  The patients suffering from COVID-19 will have mild to severe respiratory illness with symptoms such as fever, cough or shortness of breath.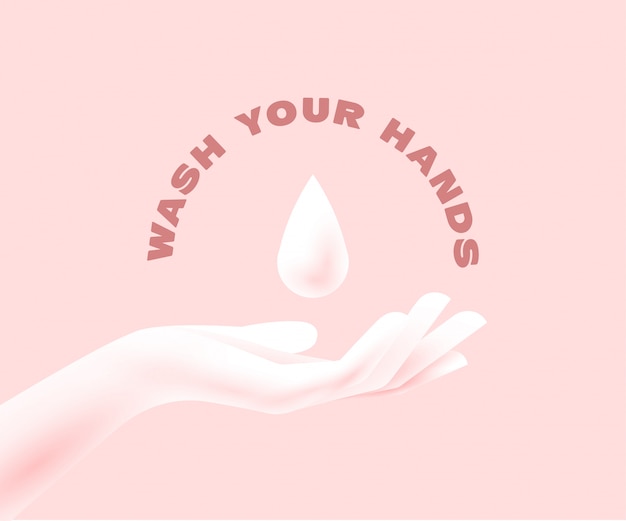 Today across the world when on the one hand fighting Coronavirus and on the other hand also celebrating World Hand Hygiene Day. In order to safeguard from this pandemic, one needs to wash hands at regular intervals and also helps to control the spread of respiratory and diarrheal infections from one person to the next. The main objective was day was to maintain global promotion, visibility and sustainability of hand hygiene in health care and to 'bring people together' in support of hand hygiene improvement around the world. This year theme is Achieving hand hygiene at the point of care and the slogan is "Seconds save lives – clean your hands!".
The WHO informed that there is effective wat of preventing the spread of microorganisms and virus. The most effective way to prevent should be by washing hands properly. The WHO has launched the campaign "Seconds save lives – clean your hands" with the aim to highlight the role in achieving effective hand hygiene action at the point of care. Seeing the current the scenario in mind, we should make a habit to clean our hands as it helps to protect us from viruses and bacteria's.
Here we share few of the most powerful ways to stop the spread of infections is following simple hand hygiene practices here: –
Avoid using hot water, as it can dry out your skin. Instead, wash your hands with lukewarm water. Make sure to clean between fingers, the back of your hands, wrists, and under the nails, which is a likely breeding ground for germs
Use a liquid hand wash and preferably one with the goodness of natural ingredients like Tulsi, Aloe Vera, and Lemon, as they have antimicrobial properties that help get rid of germs and keep skin nourished
Rinse your hands well and make sure there is no trace of soap left, as this can lead to skin irritation
Dry your hands using a clean towel or fresh tissues to prevent exposing your clean hands to any kind of germs in used towels and tissues
It is best to carry a sanitizer for on-the-go hand hygiene, especially when you are traveling. Using an alcohol-based hand sanitizer with natural ingredients like Coriander, Ushira, Nutgrass, Neem, and Spiked Ginger Lily can be helpful. These herbs are well known for their anti-microbial properties
Have hand wipes handy to keep your hands clean and dirt free. Carry a pack of hand wipes while commuting, dining outside, and use it for cleaning the food remains from the corner of your nails, fingers, and hands. Look for one infused with the goodness of herbs like Aloe Vera, Tulsi, and Lemon. Tulsi is known to possess excellent antimicrobial and skin-detoxifying properties.
It is the need of the hour to make hand hygiene a priority to live a healthy and happy life.