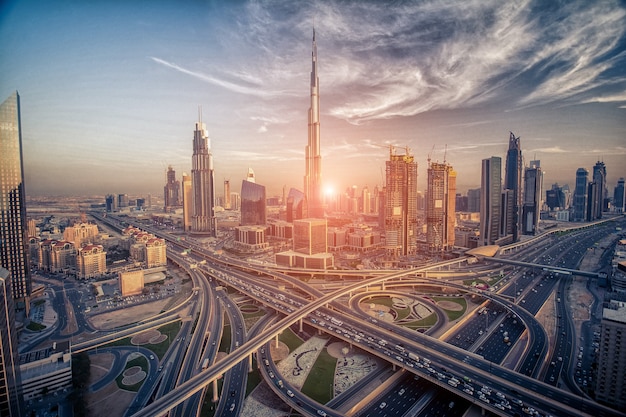 Burj Khalifa is one of the iconic building in the world and there is no surprise that standing on the observation deck of the Burj Khalifa is on everyone bucket list who is visiting Dubai for the first time. Burj Khalifa, the tallest structure ever built, and stands tall at a height of 829.8m. The constructions of the project commenced on 2004 and it took almost five years to complete by January 2010. The building was initially was to be named as Burj Dubai, to honour the ruler of Abu Dhabi and the president of the United Arab Emirates.
The tallest building holds other world records such as tallest freestanding structure in the world, has the highest number of stories in the world, has the highest occupied floor in the world, has the highest outdoor observation deck in the world, has the elevator with longest travel distance in the world, and has the tallest service elevator in the world.
Burj Khalifa, the tallest building in the world, is known for lighting up with message of support for various causes on regular basis. Yesterday they showed solidarity towards India by lightening up Burj Khalifa with the tricolour. The Indian embassy in Abu Dhabi took to social media to share the video and wrote,"As #India battles the gruesome war against #COVID19 , its friend #UAE sends its best wishes 🌟 @BurjKhalifa in #Dubai lits up in 🇮🇳 to showcase its support. #IndiaUAEDosti. ADNOC stands with #India during #COVID-19 fallout. #Stay_Strong_India #WamNews http://wam.ae/en/details/1395302929816."
Coronavirus outbreak has affected 219 countries and territories around the world ever since the first case was recorded in China. As of early morning today, India has clocked more than 3.52 lakh new Covid-19 cases which has been record the highest-ever daily count anywhere in the world. As per the data released by the Health Ministry 2,812 have succumbed to the disease in the last 24 hours.
It is truly a testing time as the number of cases are on increase and during these testing times when the whole world is fighting against global pandemic there a few unsung heroes such as the doctors, nurses, and other medical personnel who are on the working around the clock to provide their service in the front line of the war against COVID-19.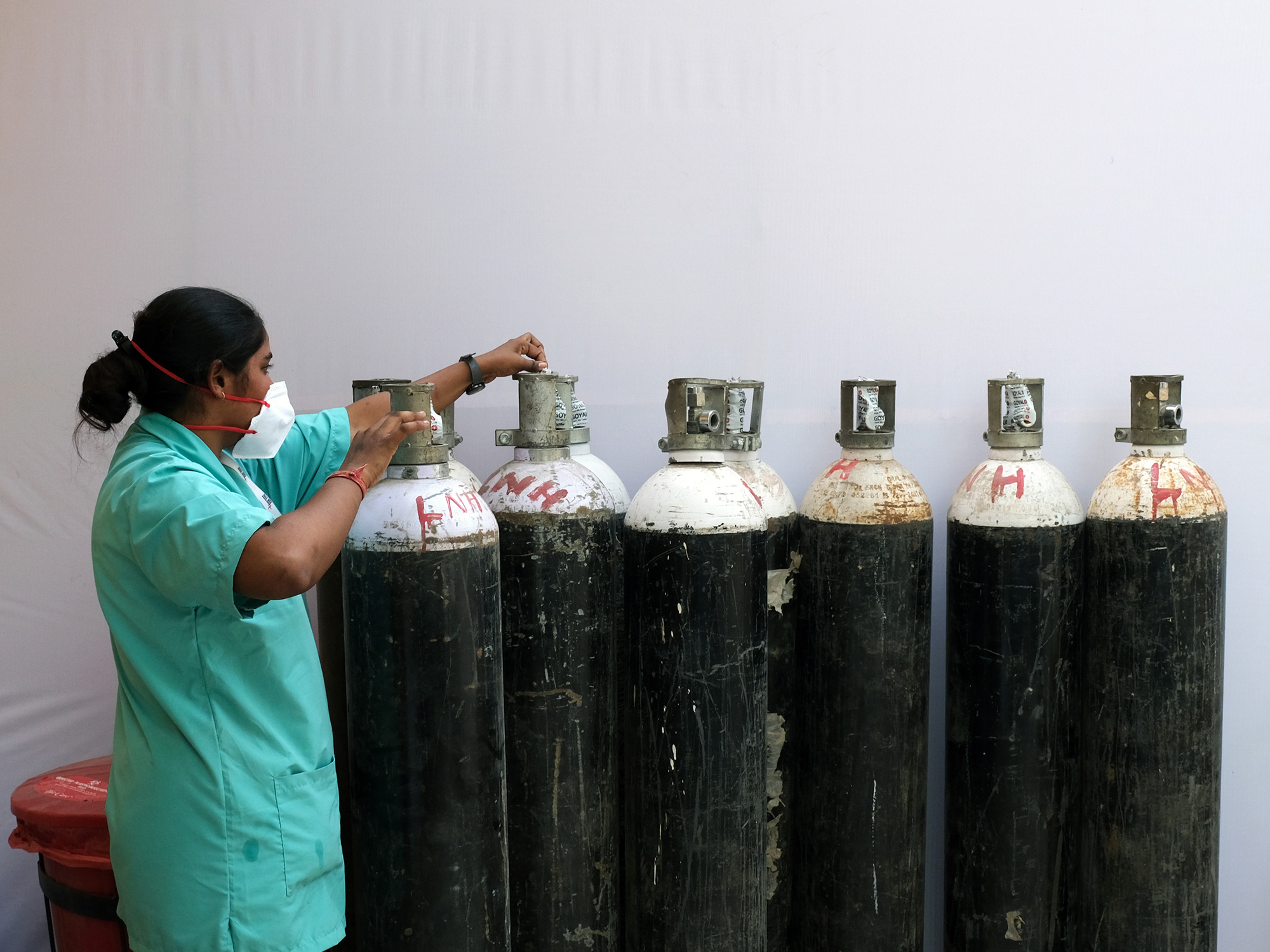 Various countries across the world have come forward to offer help to India as it battles a devastating a catastrophic second wave of Covid-19 infections. Availability of oxygen is a key element in the treatment of certain medical conditions in the Covid infection and the country has a been airlifting Cryogenic oxygen tanks from Singapore; UAE, EU, Russia and Saudi Arabia sending supplies.
India's Covid-19 crisis has gone from bad to catastrophic in just a short time, which has led to shortage of medical oxygen and beds for the Covid-19 patients and many states are reporting an acute shortage in essential medical supplies.