Coronavirus is spreading fast across the world and as of now the virus has killed more than 6,400 worldwide and still counting. The virus originated from Wuhan, China but spread rapidly across the world. The second wave of the virus has hit India hard as a record daily increase of 2,73,810 COVID-19 infections and 1,185 new fatalities over the last 24 hours, the news was confirmed by health ministry, the highest since September 19, 2020.
Coronavirus is spreading like a wild fire all across the nation and Delhi is no different. The national Capital has turning from bad to worse with every day passing registered more than 17,282 per cent increase in its daily caseload within the last 30 days and cases has risen to 7,67,438 positive cases, which is the highest ever in the state.  As per latest update 91.92 per cent of ventilator beds are currently occupied, with only 99 beds now available from the total 1,226 beds.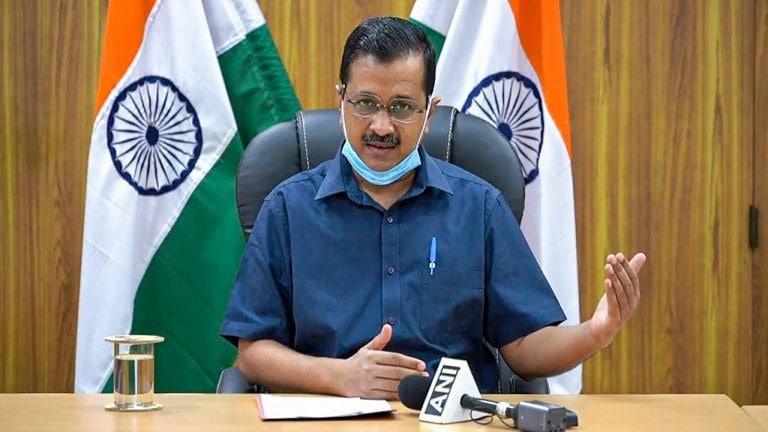 Amid a record rise in the number of new covid19 infections in the Delhi Chief Minister Arvind Kejriwal addressed the citizens of Delhi via a video post his meeting with Lt Governor Anil Baijal have decided Delhi will be on one-week long lockdown starting 10 pm today till next Monday 5 am amid rising Covid-19 cases. The Delhi government had announced fresh curbs to tackle Covid-19 in the city including a weekend curfew, closure of shopping malls, auditoriums, gyms, spas, bars and dine-in services at restaurants.
The only citizens who are exempted from the decision is categories of professionals and individuals who were kept out of the ambit of the weekend curfew are likely to remain exempted during the week-long curfew as well. During his address to the nation Chief Minister, Arvind Kejriwal was quoted saying "The Covid situation in Delhi is grim. The lockdown will be in force for a brief period. I hope we won't have to extend it. I have always opposed measures like lockdown, which cannot end Covid. It can merely slow down the spread of the infection. Over the next six days, we will beef up the medical infrastructure in the city in cooperation with the Centre."
Coronavirus is spreading like a wild fire all across the nation and Delhi is no different. The national Capital has turning from bad to worse with every day passing registered more 23,500 cases in the past 24 hours. On Sunday Delhi recorded the biggest jump in its daily Covid tally with 25,462 new cases. This has led to acute shortage of beds and leaving virtually no ICU beds vacant.
Kejriwal gave an update on the current scenario and was quoted saying "The day before, a private hospital averted a major disaster as it had nearly run out of medical oxygen supply. The Covid situation in Delhi is grim. Every health system has its threshold. Despite daily 25000 cases on average, the system is still running. But it will be disastrous if the health system collapses. The health system will not be able to handle more load. So, the government believes a lockdown is imperative."
Also informed that shopkeepers who are running Medicines, groceries, fruits and vegetables, dairy and milk booths, meat and fish shops will be issued E-passes. Marriages and funerals scheduled during the course of the week will also be restricted up to 50 and 20 persons respectively. The essential services will be exempted such as Government officials, police, health workers, pregnant women and other patients, people travelling to and from airports, railway stations and ISBTs, electronic and print media. 
How to apply for e-Pass during Delhi curfew:
– For e-Pass, visit epass.jantasamvad.org or delhi.gov.in.Covid-19 vaccination
– Click "Apply for e-Pass for night curfew from 10 pm to 5 am"
– Fill in the details including contact number, name of applicant, district, address of place of engagement, type of service, from and till dates.
– Submit ID proof and any other document like Visiting Card, Shop/Business License, etc.
– Check the acknowledgement box and Submit.
– Following this, an e-Pass number will be issued which can be used to check if the curfew pass is approved or not.