WWE is one of the most popular pro wrestling company ever since its inception way back in the 1950's and gone on to become a global sports entertainment powerhouse. Its popularity knows no bound all around the world and broadcasted over 150 countries and reached the audience of millions of viewers. The McMahon name has long been synonymous with sports-entertainment, at the sometime involved in professional wrestling since before the first television was even invented.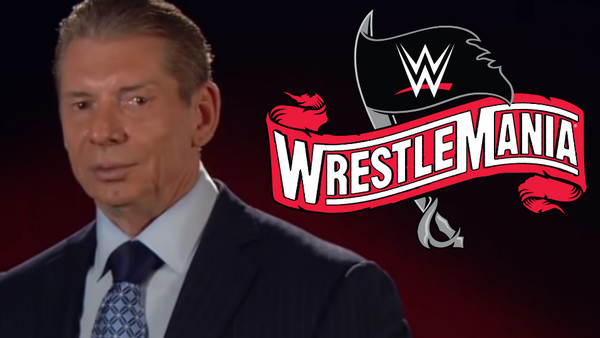 WrestleMania is often compared as the Super Bowl of wrestling and fans eagerly wait to see it the show of immortals throughout the year. It is the most successful and longest-running professional wrestling event in history. It takes place every year between mid-March to mid-April. Also, it is well documented fact that Vince McMahon created WrestleMania. The main aim was to have one thing best represents his past, it is creating such an amazing event each and every year. It is "his baby." WrestleMania came into existence on March 31, 1985 and took place in the iconic Madison Square Garden.
Over the years the popularity of WrestleMania has grown with each year even though the WWE's own popularity has wavered in recent times. This year WrestleMania 37 took place at Raymond James Stadium in Tampa and was a two two-night event on April 10 and 11. Rhea Ripley has had a road to redemption who post losing her NXT title at Wrestlemania (36). She came back stronger this year and creating history by defeating Asuka on Night 2 of WrestleMania 37, to become the Raw Women's Championship for the first time in her career.
Rhea Ripley got a special live entrance which was entertaining and must watch. Ash Costello of New Year's Day, tore the house down for Ripley's entrance at the WrestleMania who was all set to challenge Asuka for the Raw Women's Championship last night. The fight was billed as The Empress vs The Nightmare in WrestleMania Night 2. Ripley got the upper hand ever since first bell rand and was action packed match. In the very few minutes it was Asuka's turn and she also went for an unsuccessful pin. Both had their chances towards the end of the match. Ripley won via pinfall after hitting her signature move Riptide to win her first title in just three weeks post making her main roster debut on RAW.
Ever since losing the NXT Women's Championship against Charlotte Flair last year in WrestleMania, the Australian wrestler has been facing tough times and trying to work her way back up the ladder. She got an NXT women's title opportunities against Io Shirai but fell short once again. She when on to lose a Last Woman Standing match to Raquel Gonzalez that led her to the main roster. The Nightmare delivered an excellent performance at Royal Rumble 2021 but once again saw victory fall through her grasp as Bianca Belair won the rumble.
Earlier it had to be Flair was all set to face Asuka for the Raw Women's Championship, at mania but had to call it of as she was out following a positive test for COVID-19 and which let to Ripley throw her hat in the ring. Ripley officially challenged Asuka to a WrestleMania match, and The Empress accepted before saying that she wasn't "ready for Asuka."
At just 24 years of age, Ripley is already among the top female Superstars for WWE and this came quite evident as the company immediately gave her a title match at WrestleMania proved that WWE's higher-ups saw something special in her. Asuka and Rhea Ripley should continue this feud for a while longer, and this time with a better piece of booking for sure.
Triple H sang the praises of Rhea Ripley after her win over Asuka at WrestleMania 37 last night and wrote It's been said that @RheaRipley_WWE is the "future." But #WrestleMania proved she is the HERE AND NOW!!!! Congratulations to the NEW #WWERaw Women's Champion!!