Nethra Kumanan is known for stetting new records, A while back she became the first Indian women to win a bronze medal in the Sailing World Cup. The feet was achieved in the Hempel World Series in Miami which was held at Unites States of America. She achieved the feat in round two of the tournament. The other two sailors who raced past Nethra in the water were Erika Reineke from USA and Vasilieia Karachaliou of Greece who clinched the gold and silver respectively in the laser radial event.
Nethra has previously represented India in two edition of the Asian Games in 2014 and 2018 respectively. She has quite a few medals at the national level. To improve her skills had spent training at Gran Canaria, part of Spain's canary Islands. "Training in Gran Canaria has helped me improve my skillset. To train alongside top sailors such as Ebru Bolat (who was 7th in event) and Vasileia automatically brings the best out of me."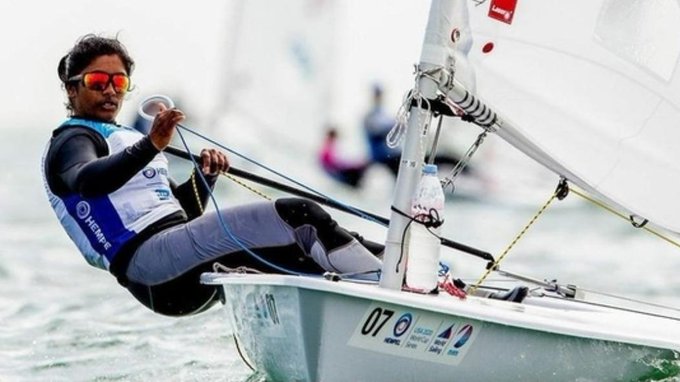 Her dreams are been supported by her father, who runs an IT company, is of the opinion that her performance at the worlds will help the 22 year old to qualify for the Olympic berth.Nethra had finished in the position 4th in the same category at the 2018 Asian which was held in Jakarta and that was a changing face in her life and brought about a growth in the performance levels. "At the Asian Games, I was under a lot of pressure to get a spot for the Olympics. A lot of it was self-inflicted and so I failed there. I think this year I'm trying to be more consistent with training and always work towards the big goal of the Olympics."
Till yesterday was an unknown name in the Indian sporting fraternity despite giving consistent performances last years and now has become an overnight sensation in the country ever since the news of her Olympics qualification was annouced. The sailer hails from Chennai and was introduced to the sports during a summer camp in her childhood. She specialises in the Laser Radial Class event of Sailing.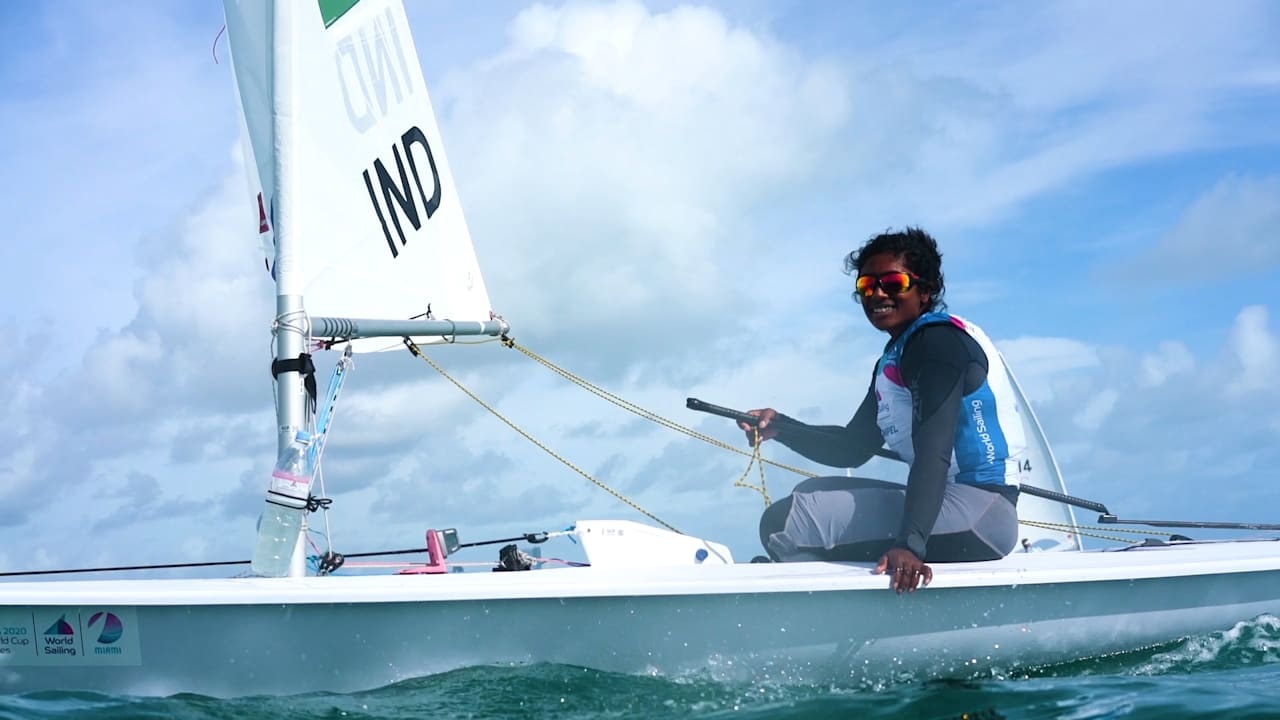 The 23 year old has anther feather under her cap, by becoming the first Indian sailor to qualify for the Oylmpics post winning the laser radial event of the the ASian Qualifiers held in Oman. Kumanan had a 21 point lead over her rival, who is none other than an Indian Ramya Saravanan. The news was confirmed by Asian Sailing Federation President Malav Shroff, who was quoted saying that "Yes, Kumanan has qualified for the Tokyo Olympics with one race to go on the final day on today. The final race is a 20 pointer but the point gap with her nearest Asian rival, also an Indian, is more than 20."
Nethra's Hungarian coach Tamas Eszes is very proud of his student acheivement and was quoted saying "Nethra qualified for the Olympics today, with a big lead in points; however the event is going to finish officially tomorrow, after the last race called Medal Race…the result of Medal Race will not change the fact that she managed to get one of the (Olympic quota) spot (out of 2)."
Kumanan is the only Indian so far to have booked a direct quota place by topping a qualifier while all the earlier nine Olympians made it by getting quotas that could not be filled up. S