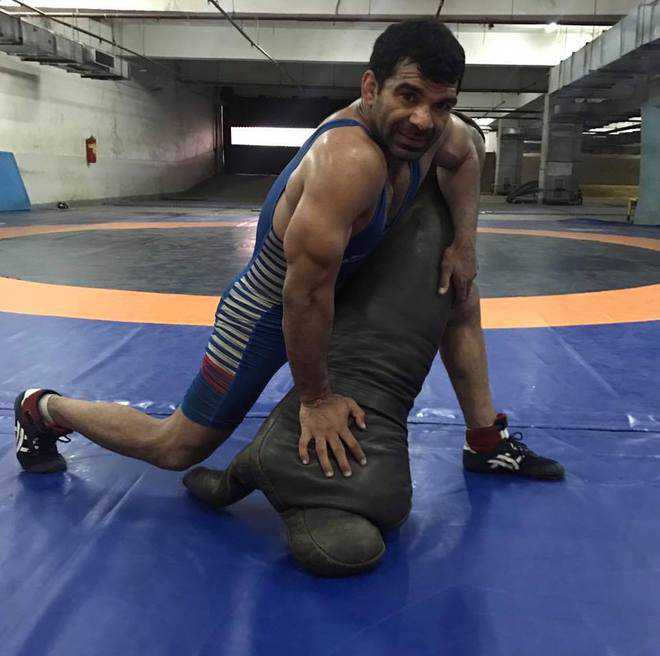 We keep on reading on and about the struggles that the talented athletes associated with these sports are living. One such struggling athlete is none other than wrestler Virender Singh.  He was born 1st April 1986 in Jhajjar, Haryana and is an Indian Freestyle Wrestler. Virender Singh Yadav is popularly known as 'Goonga Pehelwan' and is one of the most accomplished deaf and mute wrestlers of Haryana, who can fight able-bodied wrestlers with utter brilliance. 
Virender Singh lost his hearing at a very younger age and wasn't able to gel with other children in the village. Seeing his predicament, his uncle decided to take Virender to Delhi as other children used to give him a tough time. His uncle Sunrinder Singh has been great inspiration to him and also introduced to wrestling. Both his father and uncle were associated with the world of wrestling and also took part in various dangals all across the nation. He was eight-year-old when he shifted to Delhi and his father to get to him treated for a foot injury. During the same time, Ajit was met with a bad road accident and was confined to the bed for several months.
Family decided that it would be better if Virender shift with his uncle in Pul Mithai Locality. Virender started training at Bal Vyayamshala Akshada and was trained by his uncle, Surinder and started training in city's Mori Gate locality and won his first trophy and it was none other than 'Nausherwan; title and won Rs 11,000 in cash. Virender had a smooth transition from Dangal to mat wrestling and he went on to win a gold in the 76 kg category at the Cadet Nationals in Haridwar in 2002 and led to be selected for his first international tournament. Because of his impairment, he was dropped and left him heartbroken. But his father and uncle were bug support for Virender and got to know about Deaflympics and spent Re 70,000 so that Virender's can travel to Melbourne and gone to win a gold medal.
In 2016, Singh was awarded the Arjuna Award, one of the country's highest sporting honours. One of India's most accomplished wrestlers makes Rs. 28,000 per month as a junior coach. He has won seven international medals, including three golds. Virender Singh has not been blessed with a voice, but his exploits on the wrestling have created sounds which can be heard across the world. The three-time Deaflympics gold medallist was awarded the Padma Shri on the occasion of Republic Day. He is the first from his community of deaf and mute athletes to bestow this prestigious honour on him. It was a massive recognition of his talent and the hardship faced by him since childhood.
The wrestler is all set to compete in the Deaf World championship in May in Turkey and Deaflympics at Brazil in December. He still has one unfulfilled wish on winning the Rajiv Gandhi Khel Ratna award. Hopefully, his dreams can come true if he goes on to win gold medals these two events which will make him a strong contender for that next year.