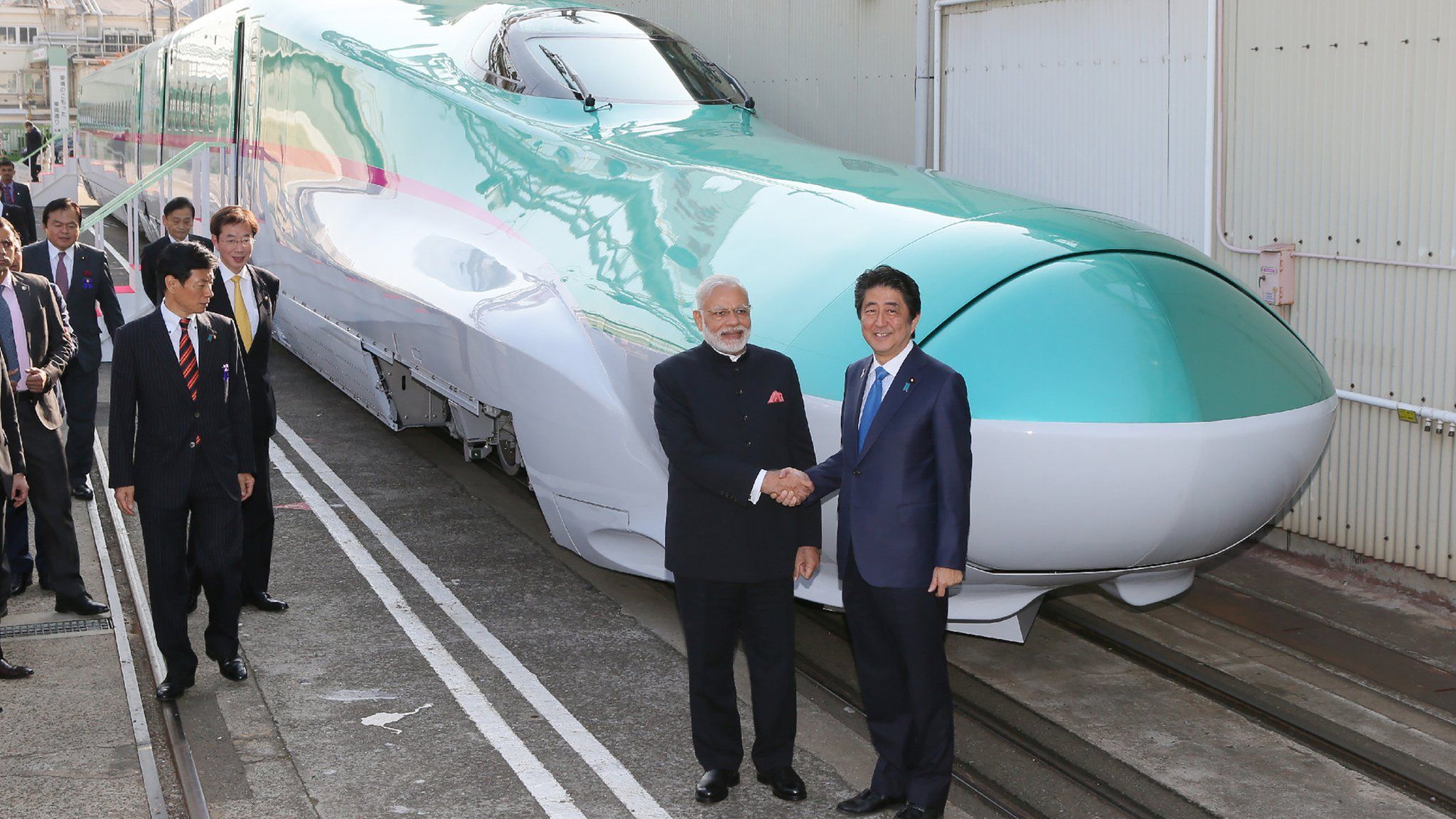 A while back good news was released by the government of India which brought smile across all our faces and was it was none other India's first bullet train – a dream project for the country – is set to see the light of the day.  The passengers travelling from Ahmedabad-Mumbai bullet train in less than 5 years' time! On September 14, Japanese PM Shinzo Abe along with PM Narendra Modi was laid down the foundation stone for this historic and gigantic infrastructure project which is going to cost India approximately Rs 1,10,000 crore.
The project comes under 'Make in India'. The train will take 2 hours 7 minutes to travel between Mumbai and Ahmedabad and will be operating speed of 320 kmph and a maximum speed of 350 kmph!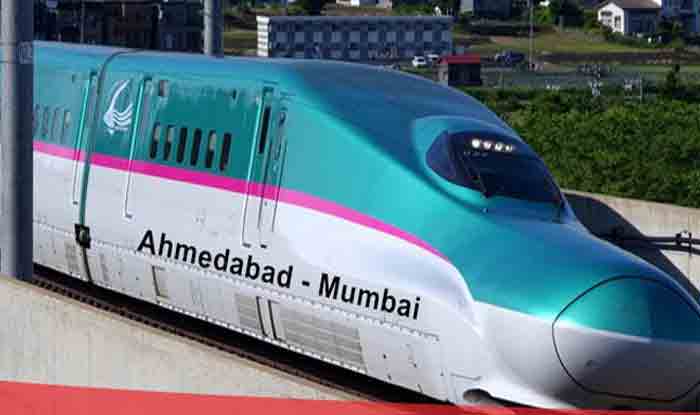 The project will generate employment for about 20,000 workers while in the construction phase. These workers will be trained specially to take up construction of such projects in India. One of the major benefits of the bullet train project will come from the fact that Indian engineers and labour will gain knowledge.
 The Japanese embassy has released the first official photos of E5 Series Shinkansen, also known as Japan's Bullet Train, which will be modified for use as rolling stock of the Mumbai-Ahmedabad High-Speed Rail project (MAHSR). the project is called as Mumbai-Ahmedabad High Speed Rail Project and is scheduled to be completed by 2023.but, it is likely to be delayed due to land acquisition has not been finalized in Maharashtra. See Pics
On 24th September, the National High Speed Rail Corporation had opened the bids for the project, which was won by Larsen and Toubro outing bidding tough competition from Tata Projects, Ircon International–Afcons Infrastructure–JMC Projects consortium, and J Kumar Infra Projects–NCC-HSR consortium. The tender will cover total alignment of the corridor between Vapi and Vadodara in Gujarat and four stations — Surat, Vapi, Billimora and Bharuch — also 24 rivers and a 30 road-crossings.
No work has commenced on the projects Maharashtra stretch so far as the Maha Vikas Aghadi government is not interested on the project. 82% of the land for the bullet train project has been acquired in Gujarat, in Maharashtra land acquisition is only at 23%. Once the bullet train starts, the distance between Mumbai to Ahmedabad will be covered in two hours.