Delhi Metro is one of those Indian metro rails which has expanded its network rapidly in the past decade. As per latest update, its operational network stretches for about 327 Km with 236 Stations. Delhi Metro is one of the most advanced train operation systems in the globe. It can safely run trains automatically with negligeable interference by train operators. Metro has come as a blessing in disguise by providing a good transport system that would reduce the woos of the commuters has always been a demand and has been lifeline to the travelers. Delhi metro has helped not only Delhi but also other part of the NCR such as Gurgaon, Noida, Faridabad and Ghaziabad.
The Delhi Metro Rail Corporation (DMRC) released an official statement informing that Tughlakabad–Aerocity corridor being built under the Phase IV project will be called the 'Silver Line'. The reason the DMRC colour codes its track is so that commuters can recollect the routes easily. Executive Director of DMRC's Corporate Communication, Anuj Dayal was quoted saying "There is no specific rule to decide the colour code of a line. However, easily distinguishable colours which can be remembered by the commuters are generally selected."
He further added "This section is the 10th line to get a colour code. The Majlis Park-Maujpur corridor or Line 7 is an extension of the Pink Line and will have the same colour code while the Janakpuri West-R K Ashram Marg corridor will be an extension of the Magenta Line or Line 8 with the same colour code."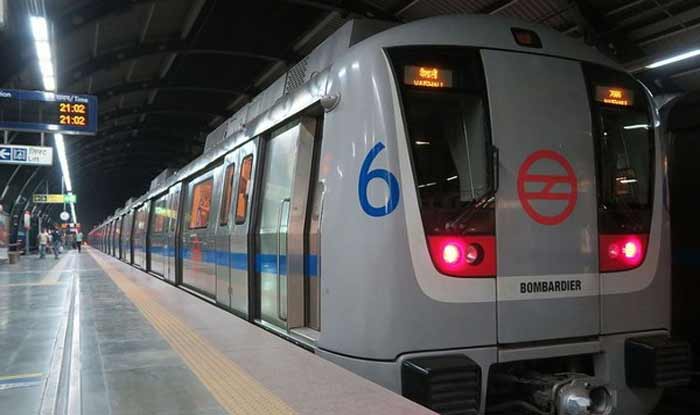 Aerocity-Tughlaqabad corridor is a 22 km long corridor and which will consist of 15 stations. the new corridor will also connect the Airport Express Line with the Yellow Line (Samaypur Badli-HUDA City Centre) and the Violet Line (Kashmere Gate Raja Nahar Singh, Ballabhgarh). The Union Cabinet in March last year had approved three out of the six corridors of the Delhi Metro's proposed in the phase-4 which will strengthen connectivity in the national capital.
As per official report, Under Phase IV is 61.679 km of new Metro lines and will be constructed across three different corridors consisting of 45 Metro stations. These new sections shall provide interconnectivity among the already operational sections of Delhi Metro. The Delhi Metro resumed its services post the coronavirus-infused lockdown from this week. The Airport Express Line openned post a hiatus of more than 170 day and DMRC urged passengers to avoid peek hours of the day and wrote, "Delhi Metro's peak hours are from 8AM – 12 noon and from 4PM – 8PM. To facilitate passengers, a headway of 2 min 45 sec to 6 min will be maintained from 8AM to 8PM. Please stagger your journeys so that adequate social distancing can be maintained in the Metro. #MetroBackOnTrack."
As per official report, More than 1.5 lakh people had availed Delhi metro services across the mumerous corridors till 7:30 PM today. Of them around 200 passengers were counselled for not wearing face masks properly, while 114 commuters were fined Rs 200 for violating social distancing norms or not wearing masks.