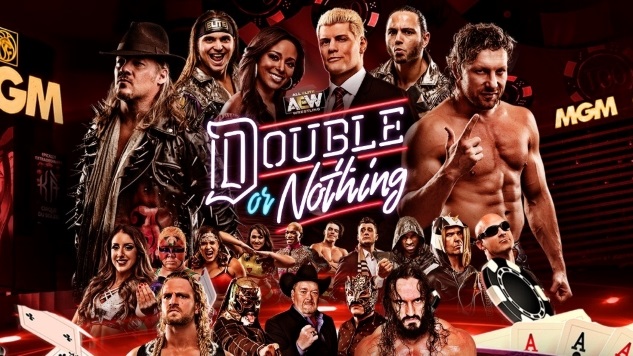 All Elite Wrestling is taking the world of Pro wrestling by storm and giving tough competition to their arch rivals World Wrestling Entertainment. Ever since its debut, AEW to change the landscape of professional wrestling and brought it back from the dark ages. AEW is the brain child of Cody Rhodes (son of legendary wrestler Dusty Rhodes), the Young Bucks (the world's most popular tag team), Kenny Omega (questionably the world's best pro wrestler), and backed by entrepreneurs Shahid Khan and his son Tony Kahn who also serve as CEO of the organization.
For decades WWE under the vision of company owner, Vince McMahon has taken fans on a roller-coaster ride through their extreme storyline and talented roster. They have been able to carve a niche not only in the sports world but also in entertainment industry. In recent times AEW is giving tough competition to WWE and beating NXT during the Wednesday Night Wars. One of the reason for the success of AEW goes to Cody Rhodes and businessman Tony Khan, who has helped revitalizing the pro wrestling industry and brought back old school wrestling.
Not only has AEW attracted the attention of WWE's fans, but also a few of their wrestlers such as Jon Moxley, Chris Jericho, Jake Hager (Jack Swagger), Dustin Rhodes (Goldust), Cody (Rhodes) and Matt Brett Cardona (Zack Ryder).
Miro FKA Rusev took the world by surprise when he made his AEW debut as Kip Sabian's best man ahead of the AEW star's wedding with fiancé Penelope Ford. Miro looks best physical shape in his career and entered the ring with blond hair. He hugged Kip Sabian and congratulated Sabian before cutting his promo and was quoted saying " I have been in the same house (WWE) for ten years and never breaking through the glass ceiling and you can shove that brass ring up your ass!" The fans were heard chanting "Miro Day" and Miro seemed to like it..
As per official report, Miro has signed a one-year contract with the company and might sign an extension depending upon his progress in the company. Post his debut, fans took to social media and started guessing who Miro could feud with in the future. Few of the fans are the opinion that Miro might come face to face with AEW World Champion Jon Moxley or with Sammy Guevara, Darby Allin and others.
Miro Aka Rusev was released from WWE, in April 2020 due to budget cuts forced by the coronavirus Pandemic. He took a break from wrestling, shifted his focus by creating a Twitch channel and to become a full-time twitch or streamer.