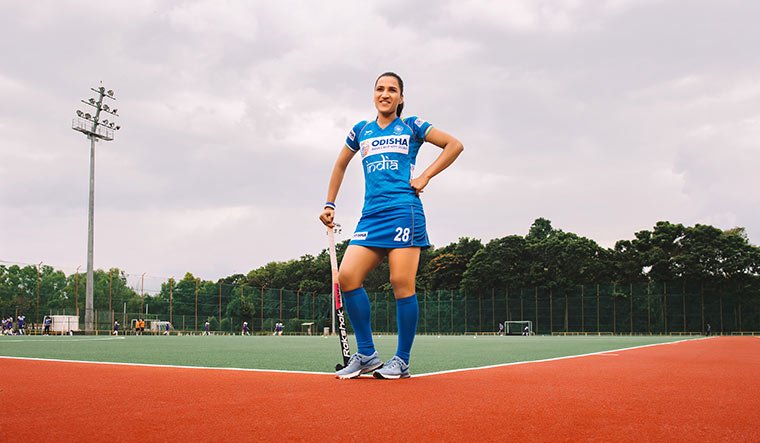 Rani Rampal success journey is a truly inspirational story to the youth as well as the to the nation. Hailing from a small village in Haryana, Rani faced a plethora of challenges ranging from financial crisis to social stigma. But she defied all the odds and she has known for breaking many barriers such as hackles of poverty, she soared higher and higher and still continues to chase her dream.

Rani hails from Kurukshetra district of Haryana and a financially weak family background. Her father was a cart puller, who had earned a daily wage of Rs. 100 per day.  Her family consisted of parents, two brothers, their wives, and Rani used to live in a shanty. Her only dream in life was to uplifting the situation of her family.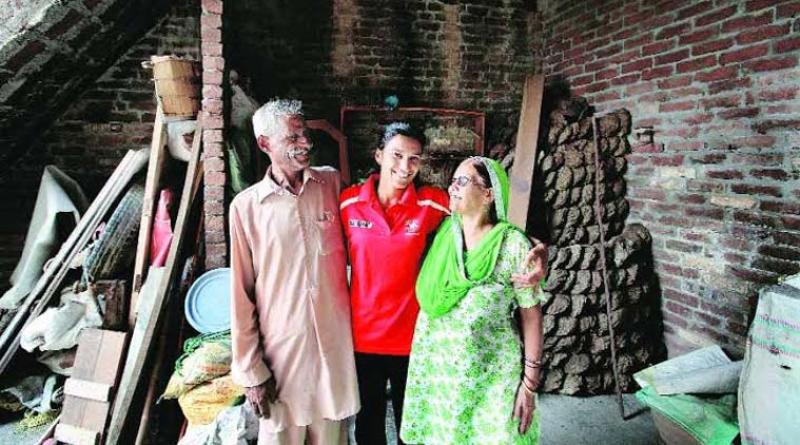 The Indian women's team captain proved to beat all the odds to make it big in the sport.  Though initial family was opposed of pursuing a career in sports as they were worried that Rani will end up bringing a bad name to the family. The reason being she will be sporting a short skirt will playing hockey, but soon her parents gave her the permission by defied all the odds set by the society to chase her dreams. She started training a at the age of six. In 2013, she also enrolled herself in Shahabad Hockey Academy. It is here where she met with her mentor Dronacharya award-winner coach, Baldev Singh who came as a blessing in disguise.

"I always thought about quitting hockey because of the poverty but Baldev Sir helped me a lot. He's very proud now. Whatever I am today is because of him. He worked so hard for me. He knows everything about me, where I come from, and he helped me off the pitch as well. So, whenever I talk about him, I feel like: 'Oh my god.' He's like a god for me. Now I'm getting emotional," Rani told The Guardian in an interview."


She was only 15-year-old when she played for Team India at the 2010 Hockey world Cup, by becoming the youngest player to wear the national colours and play for the nation. Rani Rampal deadly combo of skill and accuracy, provided a much-needed boost to the Indian women's hockey team.

Rani Rampal is undoubtedly the best female hockey player in the country and one of the bests in the world. She is known for her electric speed and stellar stick work. Rani Rampal has been captain of the Indian Hockey team and led the national side too triumph in the Asia Cup after 13 years and through the qualifiers for the World Cup in 2018. The next plan of action is to ensure successful campaign at the Olympic 2020. Rani has emerged the face of Indian women's hockey, which has qualified for the Tokyo Olympics. She created another record by becoming the first woman hockey player to get the Rajiv Gandhi Khel Ratna, India's highest sports honour, which an extraordinary achievement.


When the news was confirmed to her , she became very emotional and couldn't hold back her tears. She was quoted saying "The moment I came to know I have been recommended for the Khel Ratna, I called my father. I got emotional and my voice choked and he was confused whether something bad has happened to me. He asked me, if I am going to get the country's highest sports honour why was I crying. Honestly, being a woman hockey player, I was not expecting that I will be awarded the Khel Ratna. When I found out about the announcement, I was extremely emotional and could not hold back my tears."
Rani also dedicated her award to the unsung hero's who are fighting to save lives from the Coronavirus outbreak. "I dedicate this award to the Corona Warriors who have put their lives in the frontline to save lives. I also dedicate this award to my team, this is a recognition of their hard work and success too," she said.
Besides Rani other five chosen this year – Rohit Sharma (cricket), Vinesh Phogat (wrestling), Mariyappan Thangavelu (para athletics) and Manika Batra (table tennis).