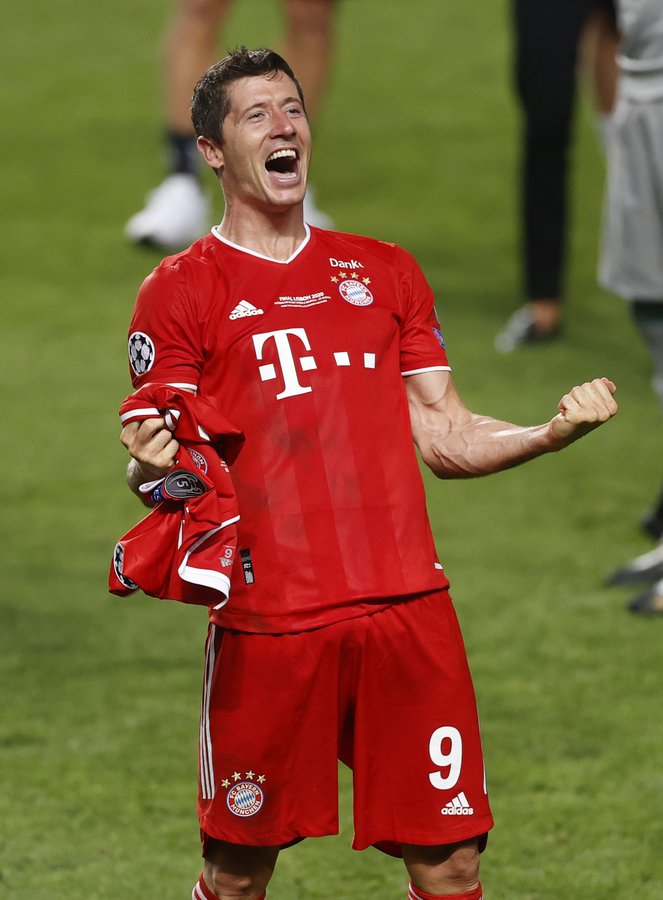 Robert Lewandowski has a explosive season and continue to strike fears into Champions League defenses. He has achieved so much this season and if the Ballon d'Or may not be awarded this year, due to coronavirus pandemic. Robert Lewandowski should have won the trophy ahead of Lionel Messi and Cristiano Ronaldo. Bayern Munich striker Lewandowski is known for breaking a record for the club and the 2019/20 campaign is proving no different.
Lewandowski ended the ended the 2019/20 Champions League season on happy note by lifting the Champions League trophy for the first time and also became top scorer with 15 goals. The Polish international player has completed the season by netting 55 goals in all the competitions. There is no doubt that Bayern Munich's Champions League title means more to Lewandowski than anyone else.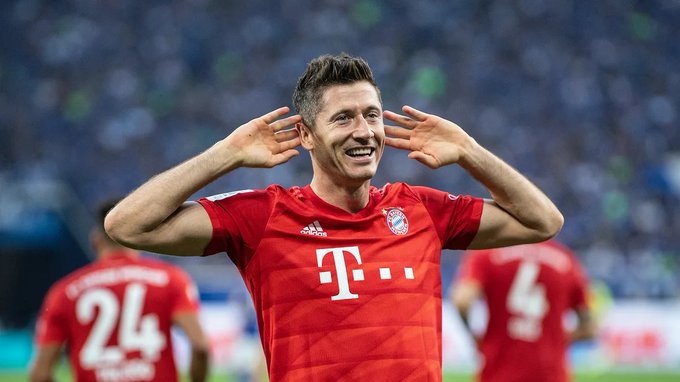 He was close to score a goal in the first half but couldn't convert it and finshed the season with 15 goals from 10 matches. Robert Lewandowski went on win his maiden European title post Bayern Munich defeated Paris Saint-Germain 1-0 at the Estádio da Luz last night. He ended two goals shy of Cristiano's Ronaldo record of 17 and retains the record for the highest number of Champions League goals in one season.
Bayern star performer was Kingsley Coman who netted the goal at the 59th minute to secure the win for his side and win their third trophy of the season post Bundesliga and German Cup and in doing so  complete an remarkable transformation. This was Bayern's sixth European title, and first came in 2013.
Coincidently that was also the last time Lewandowski had played in the Champions League final, with Borussia Dortmund in a losing cause. Though with Munich he reached Champion league semi-final four times with Bayern. The polish star took social media to express his feeling and was quoted saying Never stop dreaming. Never give up when you fail. Work hard to achieve your goal."
Lewandowski came to aid of the defence in last night match and also cheered on the field and on bench after a sliding challenge that kept the ball in attack with a few minutes remaining. Bayern coach Hansi Flick was quoted saying "We really make life difficult for the opposition. When you think how we worked defensively until the 92nd minute. Lewandowski was chasing after the ball, that was incredible. It was a complete team performance."
The match was in empty stadiums due to the pandemic and was quoted saying "You could see during winter how much determination we have in this team, which is obviously something you wish for as a coach," Flick said. "The team is eager and we have players with boundless desire to win. The only thing that was missing was the fans. Maybe in the future we can have games with fans again. This sport deserves it."