Coronavirus is the biggest threats to the global economy and financial markets. The virus – Covid-19 was first detected in china, Wuhan in December last year and gone on to effect 209 countries and territories around the world. India has gone from the world's sixth-worst affected country by the virus to the third. Indian was witnesses 28,38,439 confirmed cases from which 20,97,761 recovered and 54,009 people have died. As per Johns Hopkins University revealed that the country reported its highest single-day tally of more than 28,600 cases.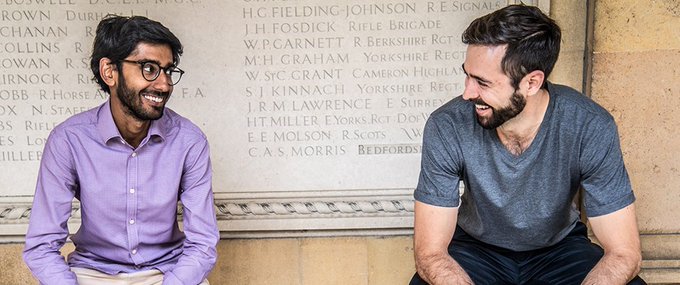 An Indian-origin physician, has been bestowed with the UK's Royal Academy of Engineering President's Special Awards for Pandemic Service. Dr. Ravi Solanki is among the 19 winners of the UK's Royal Academy of Engineering President's Special Award for tackling COVID-19 throughout the United Kingdom.
The Indian-origin physician has been closely working on neurodegenerative diseases. He has been collaborated with Raymond Siems, an engineer working in machine learning, has been awarded for their volunteer work to help in building a secure and fully functioning website for a new National Health Services (NHS) charity HEROES.
Dr. Ravi Solanki and Raymond Siems created a platform whose sole vision is provides counselling services, childcare support, funding to the healthcare workers in the UK. The website also helped in having a crowdfunding page which played a crucial role in raising charity donations to support the NHS workers during the pandemic. The web site was created for charity organisation Healthcare Extraordinary Response Organisation Education and founded by NHS cardiologist Dominic Pimenta and was supported by former footballer Joe Cole.
The Royal Academy's applauding their work and was quoted saying "Ravi and Raymond's round-the-clock contributions allowed the new charity to tap into public sentiment and collect donations quickly so that NHS workers could receive the support they needed when the COVID-19 crisis was at its peak in the UK. Their technical know-how allowed HEROES to support 90,000 NHS workers in three months."
Dr. Solanki took to social media and wrote, "It's been a privilege to work with @RaymondSiems and @juniordrblog to support NHS workers during this pandemic. It's unexpected and humbling to be recognised by @RAEngNews for this work – many have contributed exceptionally in these trying times, including all at @HelpThemHelpUs_"
It's truly great honor and pride to see an Indian doctor getting recognized around the world for his brilliant work.