Kimi Raikkonen started his career way back in 1987 and post numerous successes in the Finnish series moved up to compete at international level. Kimi Raikkonen is man of few words, but lets his driving do the talking. He started F1 career with Sauber and make his debut in 2001. He is known for his never-say-die attitude that clinched the 2007 world title for Ferrari and edged in their minds of the fans as the title wasn't decided until the final race of the season in Brazil.
He has gone on to win 21 races and is ranked 15th in the current all-time ranking, one less than Damon Hill and one more than Mika Häkkinen. Raikkonen holds also another impressive stats of hold 103 podiums, which curtails he has stood on the podium in more than 33% of his F1 races. He also is the top five podiums finishers of all time.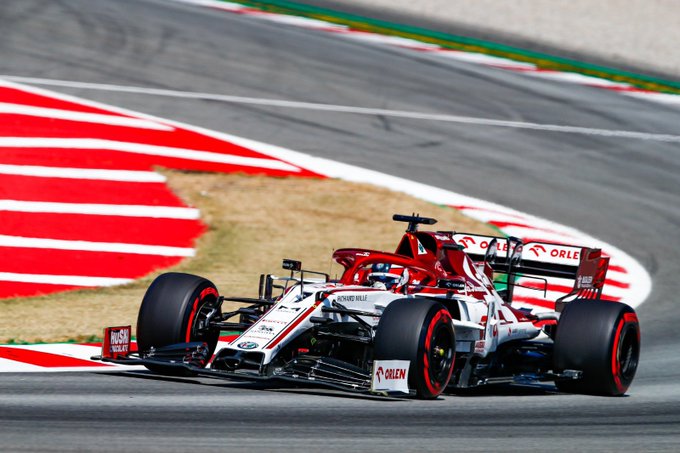 Raikkonen holds rare feet of having 46 fastest laps to his credit and is ranked third in the all-time list with only Lewis Hamilton and Michael Schumacher in front of him. Kimi Raikkonen breaks Michael Schumacher's most laps record during the 70th Anniversary Grand Prix at Silverstone. As per official statement Raikkonen has now raced a total of 16,845 laps in his career and he crossed Schumacher's feet, who had raced a total of 16,825 laps in the course of his illustrious career.
As per speculation Kimi Raikkonen is all set to retire from Formula 1 at the end of the season. If the rumours are true, the only person who can beat his record of most distance is Fernando Alonso. Kimi Raikkonen is officially the most experienced driver on the grid post breaking the record for the most miles driven in Formula One history.
Kimi was quoted saying, "I would say it's the first positive day of the whole year for us," said Raikkonen. "Today I could drive the car a bit more like I want. We had the speed. We've been trying as many things as we can come up with, sacrificing some of the qualifying sessions before to just try and learn, and today everything seemed to fall in the right place. Unfortunately, we didn't have any newer sets of soft tyres. We had to use the mediums but we got pretty close even with that. We have to be happy but it's disappointing that we didn't have any more softs – we would have had a chance to go to Q3."