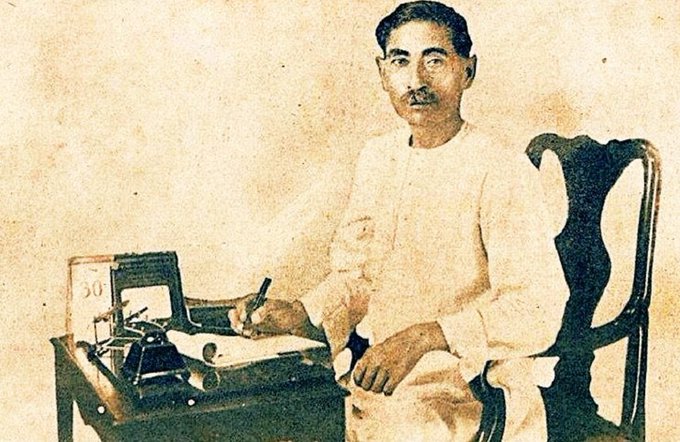 Today we celebrate and remember Munshi Premchand 140th birth anniversary this year. He holds special place in the heart of the nation as he one was the Indian writer famous for his modern Hindi-Urdu literature. His real name was as Dhanpat Rai Shrivastava. He started his writing career under the pen name 'Nawab Rai.' He has had immense contribution in field of writing and regarded as the one of the most loved Indian writers of the 20th century.
He wrote in both Hindi and Urdu, which covered a various topic affecting the society and some of his work been Devasthan, Rahasya to Nirmala, and Godaan. Premchand first novel was titled Asrar e Ma'abid. He first came into light when his novel Soz-e-Watan came under the scanner of the British Rah and five hundred copies of the book were burned to ashes. This let to him taking the pen name, 'Premchand'. In the initial staged of his writing journey used to write in Urdu but in 1914 started writing in Hindi and penned down her first story collections Sapta Saroj which was published in 1917. India is proud to have such a great legend who made our country proud with his achievements.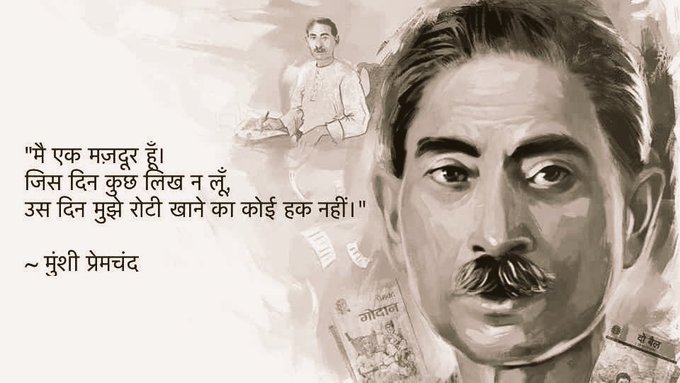 He has great amount of respect and avid follower of Mahatma Gandhi's non-cooperation movement and went ahead resigned from his government job. The influence of Mahatma Gandhi ji philosophy can be seen in his novel Karmabhoomi. Also were unknown fact about Premchand life was that he presided over the first All India Progressive Writing Association meeting which took place in Lucknow in 1936.These individuals through their work, advocated social equality while criticizing social injustice and backwardness in the society.
Premchand work touched heart of many and it reminded the viewers the fragrance of the village soil and the sweat of the common man to have a better standard of living. Premchand had a tough upbringing and had been property, but didn't deter to become a great legend who made our country proud with his achievements.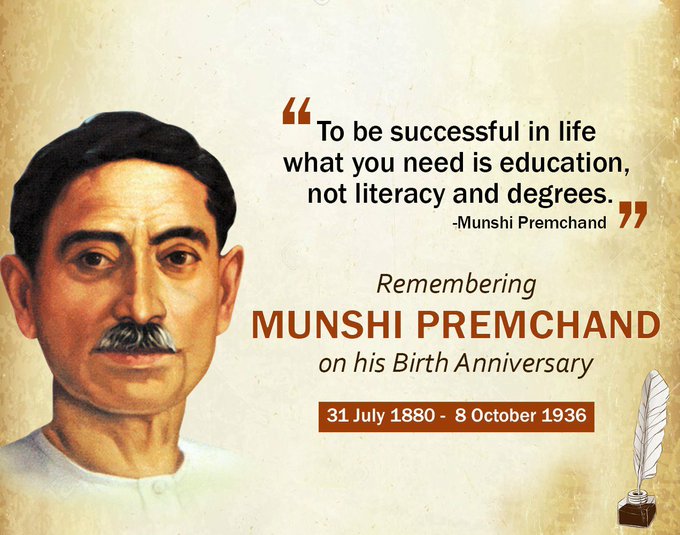 He wrote over three hundred short stories and fourteen novels, plays and translations. Premchand died at the age of 56 in 1917.
.