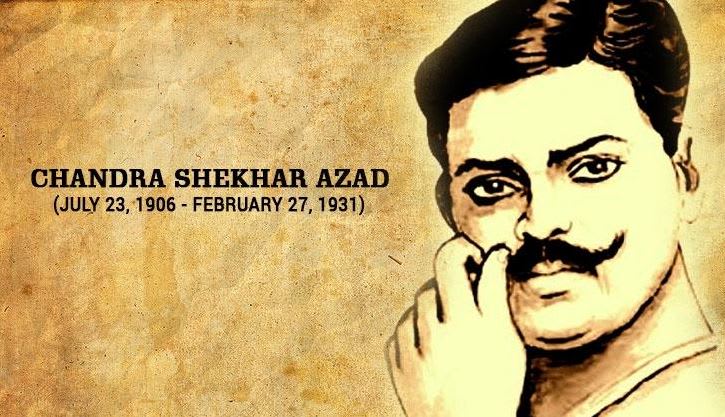 Chandra Shekhar Azad is One of the most well-known freedom fighters in India and today (July 23) we celebrate his 114th birth anniversary. He is known of his bold and fierce attitude which inspired the future generations through the sacrifices he made for the nation and his contribution to the freedom struggle and other social causes can never be forgotten. His was born in a family to parents Jagrani Devi Tiwari and Sitaram Tiwari in Bhavra village, in present-day situationed in the Alirajpur district of Madhya Pradesh.
His mother wanted her son Chandra Shekhar Azad to become a Sanskrit scholar, Azad's mother requested he husband to send their son to Kashi Vidyapeeth in Varanasi. But destiny has something else planned for Chandra Shekhar who went on to join Mohandas Karamchand Gandhi launched the Non-Cooperation and was even jailed at only 15-year-old. The Jallianwala Bagh tragedy affected him deeply which took place in 1919 and which led him to join the Non-Cooperation movement led by Mahatma Gandhi in 1920.
As per reports When Azad was produced before a judge, he gave his name as "Azad", and his father's name as "Swatantrata". From that moment onwards he went on to be known as Chandra Shekhar Azad among the people. One of the main reasons being adopted the last name as Azad, which means is an Urdu and means 'free'. If sources are to believe the main reason, he adopted the name was he vowed the police would never capture him alive.
On 27th February 1913 while he was working on a tip-off, he was surrounded by police in Allahabad's Alfred Park. He was in a difficult situation and was shot on his right thigh making it difficult for him to escape. With one bullet left in his pistol and police surrounding him, he himself keeping his pledge of never being captured alive.  In honour of his memory Alfred Park, was renamed as Chandra Shekhar Azad Park.