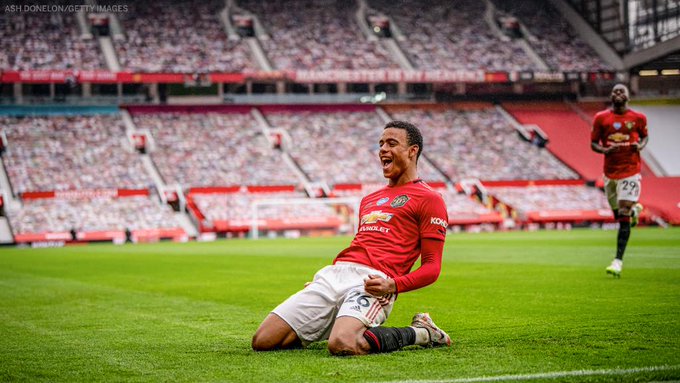 Mason Greenwood hails from Bradford, West Yorkshire and was born on 01st October 2001. Greenwood joined the youth camp of Manchester United ever since he was six years old and has played for the different age-groups for the club over the years. After years of hard work, he finally made it to the under-18 team in 2017-18 season. The Youngster a fabulous season and went on to score 17 goals from the 21 appearance.
Greenwood made us senior team debut on 6 March 2019 when he substitutes for Ashley Young in the 87th minute and Manchester United went on to win the match vs Paris Saint Germain in the UEFA Champions League by 3–1. In doing so he created a record of becoming the second youngest player to represent the club in a European competition at the age of 17 years and 156 days. Mason Greenwood made his Premier League debut on 10th March 2019 in a 2–0 loss to Arsenal. Ole Gunnar Solskjær showed trust in Greenwood ability and made his first start in the league in a match vs Cardiff City on 12th May 2019.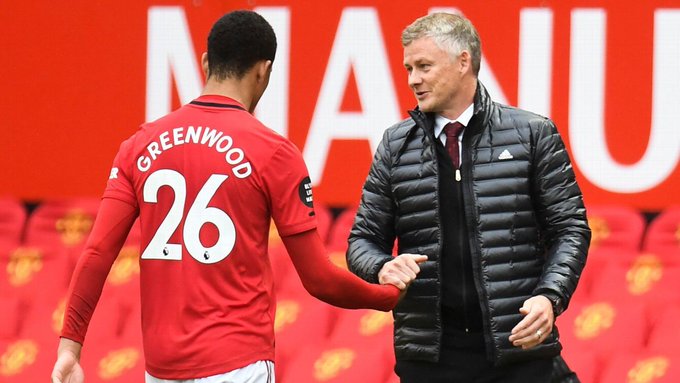 Mason Greenwood has enjoyed a brilliant breakthrough season at Manchester United.  He is already been regarded as one of the most exciting young players in the world, and he has already made an impact in the first team. Mason Greenwood scored two of five goals as Manchester United's moved up to fourth by beating Bournemouth in a thrilling match by 5-2. By doing so Greenwood become the first teenager to score 15 goals in a single season for the club, ever since Wayne Rooney who had scored 17 goals in 2004/05 season.
Mason scored two superb goals one with the right foot and the other with the left in the 29th and 54th minutes respectively. The match was delight to watch for United fans as Marcus Rashford scored from a penalty, while Anthony Martial scored another one at the half-time mark. Bruno Fernandes sealed the fate to victory by scoring from a free kick in the second half with 5-2 victory over their opponent.
Greenwood has become the only teenager in Europe's top five leagues to have scored 15th goals this season. This was the first time United scored five goals in a home match ever since December 2011. The striker trio of Greenwood, Martial, Rashford have achieved another milestone of scoring 15 + goals in all competitions and these feet has come ever since the 2012/13 season. With their win over Bournemouth have extended their unbeaten run to 16 matches. 
Mason Greenwood has played for the national team, at both the England under-17 and under-21 national teams. Manchester United manager Ole Gunnar Solskjaer believes Mason Greenwood is ready to play for the national team. He was quoted saying "When you play for Manchester United, I think that's a test that's good enough and difficult enough. If you can handle playing for United, then you can handle playing for any team and Mason's got the qualities that not many others have. Seeing his current performance there is speculation is going on that he could make the Euro 2020 team."
England's senior side are set to play in September, with matches scheduled vs Iceland and Denmark in the UEFA Nations League.