Coronavirus has brought the nation to a standstill and daily routines have taken drastic steps to try to curb the coronavirus pandemic. In these tough times when most of us during this time are sitting in lap of comfort and having three meals a day but on the other end the most affected people during this pandemic is the migrants who are walking on foot to reach their respect homes.
In recent times we saw heart breaking glimpse of thousands of migrants leaving their cities and trying to return to their villages. These hard-working labourers and daily wager are the backbone of city economies but they were scared that they would go hungry in this troubled time.
The Supreme Court Tuesday has asked the Centre to send migrant labourers to their home states within the next 15 days. Furthermore, the apex court also directed state governments and Union Territories to plan a scheme to provide employment to workers, asking that their skills be mapped. The bench of Justices Ashok Bhushan, Sanjay Kishan Kaul and M R Shah also ordered to withdraw all cases registered against migrants who have allegedly violated coronavirus lockdown orders.
Supreme Court released a statement, "Centre and states have to prepare a list for identification of migrant workers in a streamlined manner. Employment relief to be mapped out and skill-mapping to be carried out to migrant labourers."
On 28th May the Top court had asked the Centre and states on the issue regarding the stranded migrant workers and also given the order that no fare should be charged to send them back home and necessary arrangement needs to be provided to them and also food to be given to them. It had advices to states share the bus or train fare of the stranded migrants returning home. It said the state shall provide food and water at the bus station; the Railways should provide it during the journey.
Further added "in the present situation of lockdown in the entire country, this section of the society needs succour and help by the concerned governments… steps need to be taken by the Government of India, State Governments/Union Territories in this difficult situation."
As per latest update India has 2,67,238 confirmed cases from which 1,29,172 have recovered and 7,478 have passed away. The Maharashtra is still the worst affected state in the country, has 88,529 cases, including 3,169 deaths.
Delhi Health Minister Satyendar Jain informed that the source of Covid-19 infection was unknown in 50 per cent cases in the national capital. He also informed that it is up to the centre to take necessary steps to curb the outbreak has the city has entered the phase of community spread.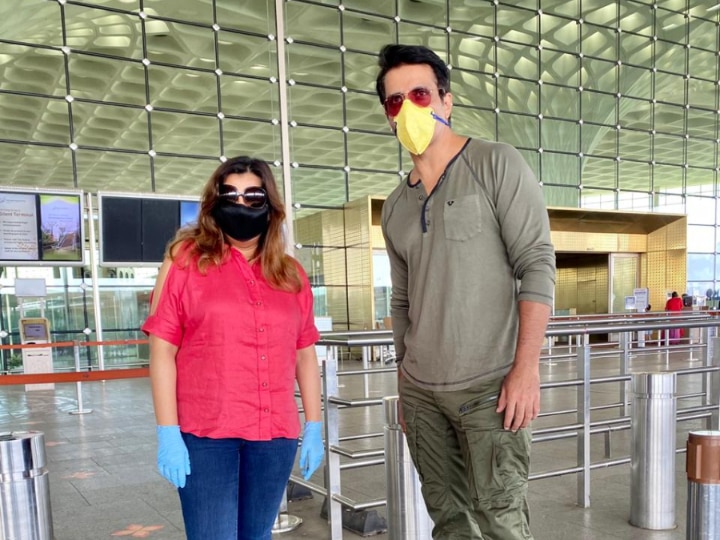 During these times many have sympathies with the conditions of the migrants but Sonu Sood has worked towards this cause and has been arranging meals and transport for thousands in distress during the coronavirus outbreak. He has become a ray of hope and at the same time become an angel for migrant laborers. Sonu Sood recently partnered with Air Asia to send 170 people from Barak Valley to Silchar Kumbhirgram airport,