Deepti Sharma hails from Agra, Uttar Pradesh. She was initially coached by her elder brother, Sumit Sharma. She was introduced to the sport of cricket by her elder brother, Sumit Sharma. He was very passionate student of the game and went on represent his state in the Nayudu Trophy. Soon she started to fall in love in the game and at the age of 9-years, Deepti had accompanied her brother on one of his practice sessions. But she would have never have imagined the visit Eklavya Sports Stadium will change her life for ever. She was enjoying her brother playing the match and at one point the ball rolled towards her direction.
Deepti got hold of the ball and threw it towards the bowler. In its place, the spheroid zoomed and smashed into the stumps. It was a praiseworthy effort and the players, as well as Sumit, applauded in the initiative. She was spotted by India's national women's team selector, Hemlata Kala and was quoted saying "Let her play. This kid will represent India one day."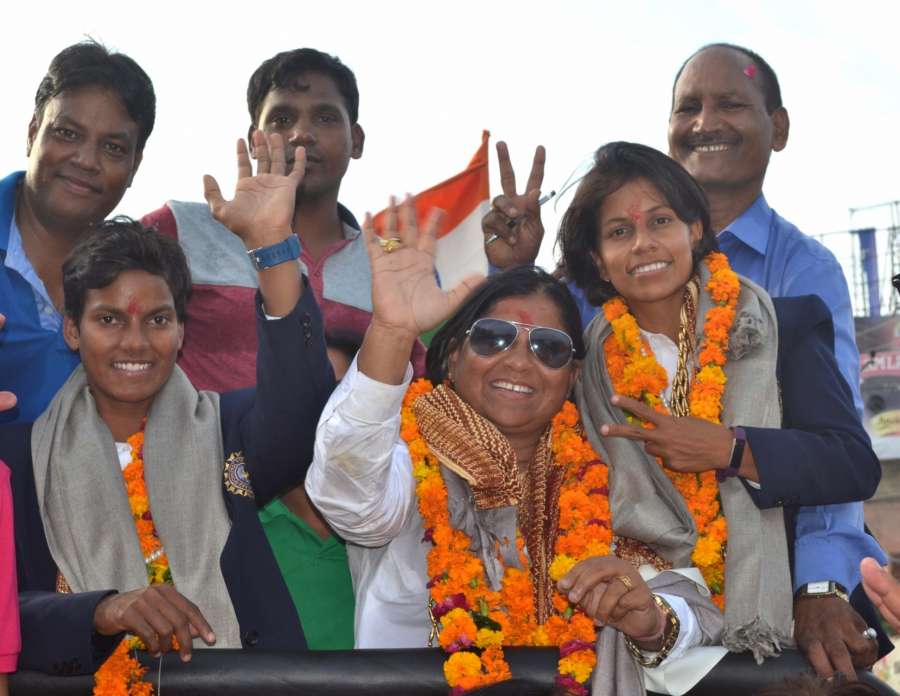 Deepti started training under Sumit and in the starting of the training she was a medium pacer before settling for Off Spin. But the next two years was tough on her as used to attended the state U 19 team trials, but she was snubbed both the times stating she was too young. To take her game to next level, Deepti started training under the Hemlata and travelled to Delhi and Allahabad to hone her skills. Deepti got few overs to bat in the nets and really enjoyed watching matches in the Railways camp. While playing for U19 Uttar Pradesh team, Deepti went to score 65 runs and picked three wickets and made it to the team in 2010.
Deepti Sharma made her ODI International debut in 2014 against South Africa in Bengaluru and T20 debut which came two years later vs Australia in 2016. She holds the rare records of being the second-highest runs (in a single inning) in Women's cricket with the 188 runs she scored against Sri Lanka. Another record held by the Deepti being the youngest Indian in women's cricket to scalp five or more wickets in an ODI. She bowls, she bats, she wins matches for Women In blue her team and one of the finest all-rounders in the world.
Indian Women Cricketer Deepti Sharma took to social media to express her thoughts on being nomination for Arjuna Award by the Board of Control for Cricket in India (BCCI). The off Spinner express gratitude towards her mentors and coaches for endless support and said she will keep on performing well in the future
She took to social media and wrote "I'm extremely grateful to be nominated by the @BCCI for the Arjuna award. Would like to thank all my coaches, mentors and the team for supporting me through the journey. Will keep giving my best!
Deepti career has its up and down and went to register the name in history by becoming the highest women's individual Women's ODI score by an Indian player and is also the only Indian spinner to take 6 ODI wickets. In recent Women's T20 World Cup 2020 which took place earlier this year and was one of the most economical bowlers. In the first match vs Australian she gave only 17 runs in 4 overs. on the other match vs Sri Lanka gave superb performance by taking a wicket and giving away only 16 runs.