Coronavirus has brought the nation to a standstill and daily routines have taken drastic steps to try to curb the coronavirus pandemic. As per latest update coronavirus cases in India has now risen to 1,39,051, from which 77,318 active cases, 57,770 have recovered and 4,024 deaths. India overtook Iran to become the 10th biggest hotspot of coronavirus infection worldwide and recorded nearly 7,000 cases in the past 24 hours.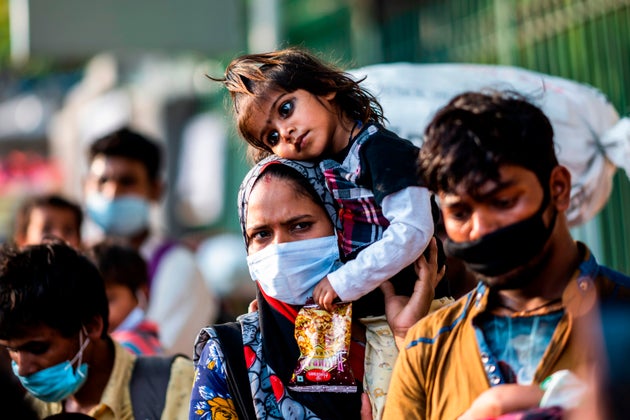 While most of us during this time are sitting in lap of comfort and having three meals a day but on the other end the most affected people during this pandemic is the migrants who are walking on foot to reach their respect homes. In recent times we saw heart breaking glimpse of thousands of migrants leaving their cities and trying to return to their villages. These hard-working labourers and daily wager are the backbone of city economies but they were scared that they would go hungry in this troubled time.
I was really moved by one such story of 15-year-old school dropout Jyoti Kumari who took her ailing father on her bicycle and travelled 1,200 kms in the span of seven days and has become a global celebrity. She started her journey from New Delhi to Darbhanga. She started her journey from New Delhi to Darbhanga. She was nicknamed as "lionhearted girl" by The New York Times and also inspired the whole nation. US President Donald Trump's daughter Ivanka Trump was enamoured by the courageous youngster and was quoted saying "beautiful feat of endurance and love that has captured the imagination of the Indian people.
We are all rooting for Jyoti Kumari and ever since her story has gone viral on social media and will be bench mark to turn her life around. But at the same time, it sad time it took a pandemic and a humanitarian crisis which made her overnight star. she will be participating Cycling Federation of India trials once the Pandemic is over but her finishing matriculation is her main focus at the present time. While interacting with the media, her father Mohan Paswan was quoted saying "We will surely send for the trials after the lockdown is lifted. She was enrolled into class nine yesterday. At the moment, we want her to complete her matriculation."
Paswan shared their bicycle journey back home and said "We saw many of the fellow migrant workers walking home. But I could barely walk so we bought a second-hand bicycle and started our journey on May 7. Jyoti cycled for long hours even during the night and we managed to hitch rides on trucks and tractors for stretches across Uttar Pradesh."
The District Magistrate of Darbhanga interacted with the youngster and also enrolled her in class nine at the Pindaruch High School. She has also gifted a brand new bicycle, school uniform and shoes.
I hope this story is a wake up reminder to the government and no other youngster o should have to go through such a devastating hardship again.