There is no WWE talent past and present who is more synonymous with WrestleMania than 'The Undertaker'. The Undertaker WrestleMania streak is one thing which is difficult to be never be matched again and highly regarded storylines in WWE. He always brought "A" game during WrestleMania and his matches were one of the most anticipated of the night.
Over the years we have seen The Undertaker character remaining a closed book that never breaks kayfabe. Undertaker the Last Ride is a documentary series in which fans will for the first-time witness Mark Calaway allowed his career to be documented and will focus about his career both on and off the camera between 2017 and 2020. The WWE network released the second episode of the Undertaker: The Last Ride which gave into the Undertaker's journey from WrestleMania 33 to WrestleMania 34. He used to be a tough son of a bitch but in the first episode ending we got to know that The Undertaker's watching match VS Roman Reigns at WrestleMania 33 in 2017.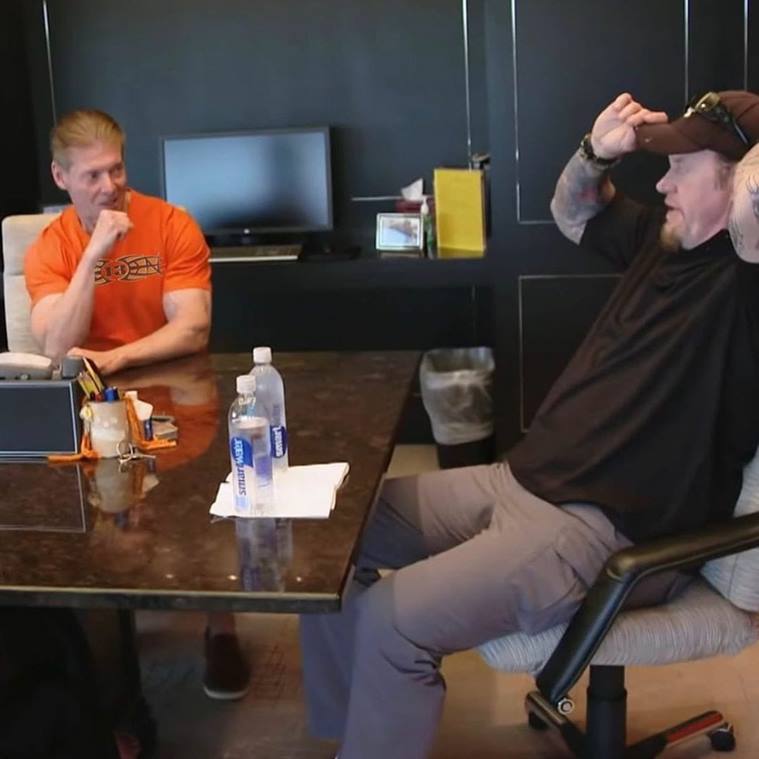 Taker also confesses in this phase of his career he can't wrestle on a yearlong schedule. His love for the business as it was his dream to become a wrestler from a very young age. Also admitted that He never imagined the success of the character. Over the years he has become the most trusted wrestler for his boss, Vince. The CEO of the company, Vince McMahon opened about the love Mark has for the character and all the sacrifices he made and his over the years.
In Chapter 2: The Redemption can be seen interaction with his Wife Michelle McCool, he is disappointed with his performance in his match against Roman Reigns and feels there are is still a lot in the tank before he brings down curtain on his illustrious career. During the match with Reigns, The Deadman was in severe pain but he aggravated to such an extent that he had have a hip surgery. Taker also opened about his special bond with which he shared with Vince McMahon and was quoted saying "I would take a bullet for him… he was like a dad. I had a lot of personal issues and he would sit me down. Tough love, that was what I needed. Not because he was my boss but he cared about me."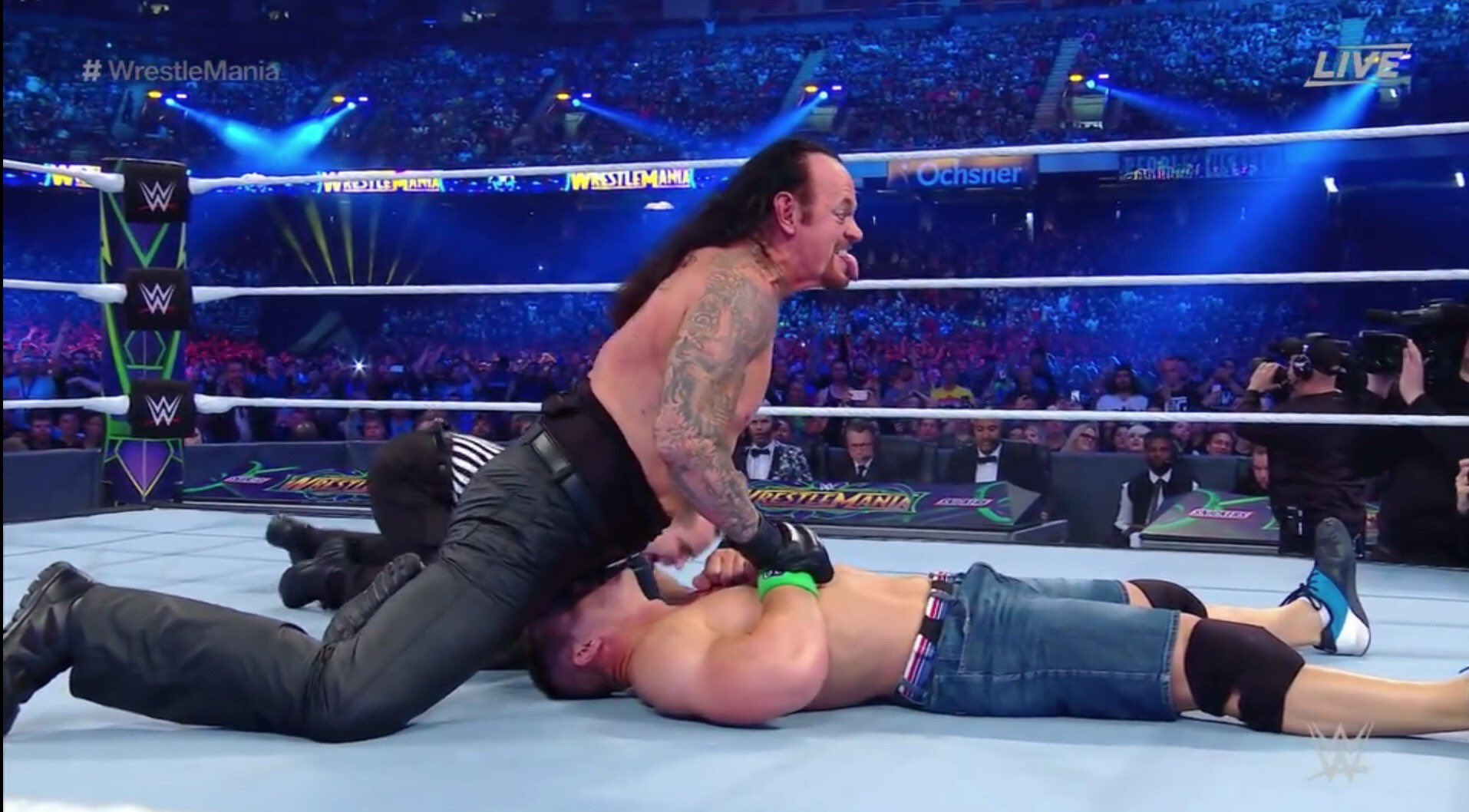 Also, while interacting with Vince opened about his next movie and all things started falling in places. Vince pitched the Demon of dead valley for facing John Cena at WrestleMania 34 as it was his road to redemption. The Undertaker was happy with the way his last WrestleMania match shaped up and termed himself as "bloated Elvis." Also felt not living up to the expectation to Reigns as he wasn't able to give him a great match.
The fans witnessed The Undertaker leaving his hat, gloves and coat in the middle of the ring at WrestleMania 33 and it felt like it was goodbye," but the competitor in him came out after watching the match back.
Taker was quoted saying "It really wasn't a thought until I actually finally watched the match back. When I watched it back, it reaffirmed tenfold everything that I thought. I looked old, I looked slow, I was overweight, I couldn't move and it just wasn't Undertaker-esque, I guess, in any sense really." He was the opinion that Taker added that he shouldn't have competed at WrestleMania 33.
I started training like never before and putting his body on the line. He can be seen hitting ropes, taking a few bumps, and then turning to the camera and saying, "I am not good as I once was but am as good once as I ever was." Finally, he gave his not to face Cena in WrestleMania 34. He was happy with the match vs Cena but at the same time disappointed that the match was only a glorified squash for five minutes. He was quoted saying "Selfishly I would've liked to have been out there a little longer. … Kind of bittersweet."
The episode comes to an end in which The Undertaker still conflicted about his in-ring future and still wanted a longer match.
Universe made it possible Taker and Styles did lock horns at WrestleMania 36 last month in a Boneyard Match that was universally praised as perhaps the best match on the card.
Another interesting fact came to WWE universe was that when Taker had attended Royal Rumble 2018 to support his wife Taker was present to support his wife, Michelle McCool who was participating in the women's Royal Rumble match. He was backstage and was seen AJ Styles on the monitor, Taker said he would have loved to have a match with Styles as he reminded him of Shawn Michaels.
Taker and Styles finally had an epic Boneyard Match at WrestleMania 36 and was termed as the best match on the card. By virtue of his win, The Phenom WrestleMania record stand at 24-2, with Brock Lesnar and Roman Reigns are only Superstars to beat him on The Grandest Stage of Them All.