While growing up cricket was craze in our country and there were no more sports which enjoyed popularity of that level. I was not too much interested in cricket but started playing Tennis during the Junior school and soon fell in love with Football in middle school and went to represent the school's team as well as collage level.
But in India in early 2000's Football started taking centre stage in India and I became one of the few from millions of people around the world played and loved sports. Over time it has become a universal game because every small and big nation plays it. Football teaches you a lot of important values such as discipline and teamwork. At the same time teaches us the importance of sportsmanship. Leadership, and unity.
I still remember 2002 FIFA World Cup was the first big tournament that I watched and fell more love with the sports and was hosted by South Korea and Japan. It also gave me a change to watch great players like Oliver Kahn (Germany), Rivaldo (Brazil), Ronaldo (Brazil), Ronaldinho (Brazil), Cafu (Brazil), Miroslav Klose (Germany) and David Beckham (England).
Today on the occasion of my idol birthday and one of the best players to ever play sport, let us take a lot inside the life of David Beckham. David Beckham full name is David Robert Joseph Beckham, he was born on 2nd May 1975 and hails from Leytonstone, East London, England. He started playing football at a very young age of 11 and he started putting in the hard work which led him to be part of the Manchester United youth team ad win the national championship in 1992. Within three years he was playing with the first team debut match was in the coca Cola cup at Brighton. He signed his professional contract on 22nd January 1993 Debut in 23 September and helped Manchester United win the league title and the Football Association (FA) Cup during the 1995–96 season.
He made nation headline and became overnight star when he scored a goal from the halfway line against Wimbledon. in his autobiography, My Side was quoting saying " I couldn't have known it then, but that moment was the start of it all: the attention, the press coverage, the fame," he wrote "When my foot struck that ball, it kicked open the door to the rest of my life."
Very next year Manchester United successfully defended its league title, and Beckham was named Young Player of the Year. In the 1998–99 season Manchester United not only won the FA Cup, and the European Cup. Beckham was voted best midfielder and Most Valuable Player.
He is known as the one of the sport's elite players to ever play the sport and was especially known for free kicks and crosses. He his kicking ability earned him a movie titled Bend It Like Beckham directed by 'Gurinder Chadha' who paid homage to his kicking ability. Post winning three more league titles (2000, 2001, and 2003) for Manchester United, decided to join the Spanish football club Real Madrid.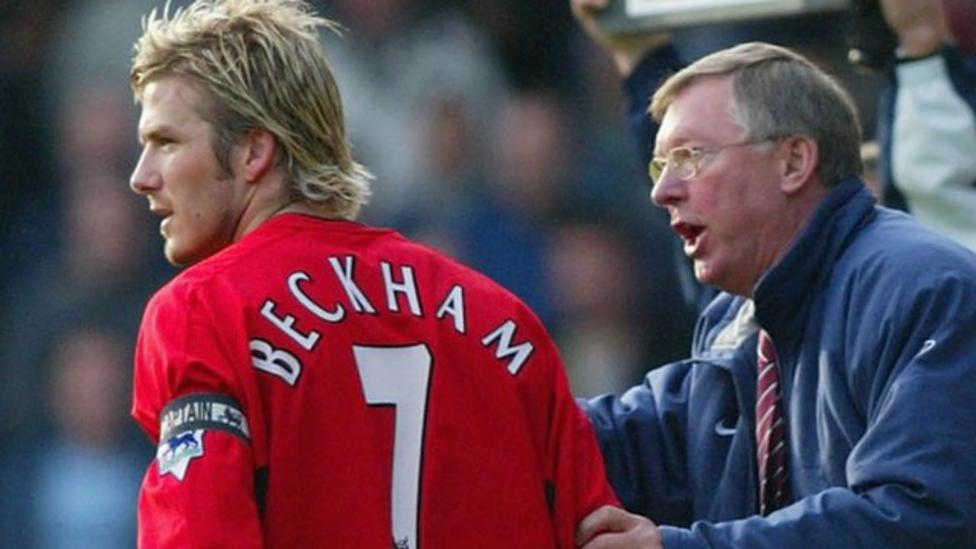 The legendary United boss, Sir Alex Ferguson finally opened about his altercation with Beckham in his autobiography and was quoted saying "He was around 12 feet from me. Between us on the floor lay a row of boots. David swore. I moved towards him, and as I approached, I kicked a boot. It hit him right above the eye. Of course, he rose to have a go at me and the players stopped him. 'Sit down,' I said. 'You've let your team down. You can argue as much as you like."
David Beckham created history by becoming the third English player to join the Spanish Club Real Madrid, after having moving from Manchester United for €35 million in 2003. David Beckham history by becoming the third English player to join the historic Spanish outfit Real Madrid, moving from Manchester United for €35 million in 2003.
It was termed Galactico-era, saw players such as Luis Figo and Zinedine Zidane. Beckham brought about balance in the squad as well improved the quality on the ball. He stayed with the club for the next four years and appeared in 155 games for Santiago Bernabeu side by scoring 20 goals and winning La Liga in his final campaign in Spain.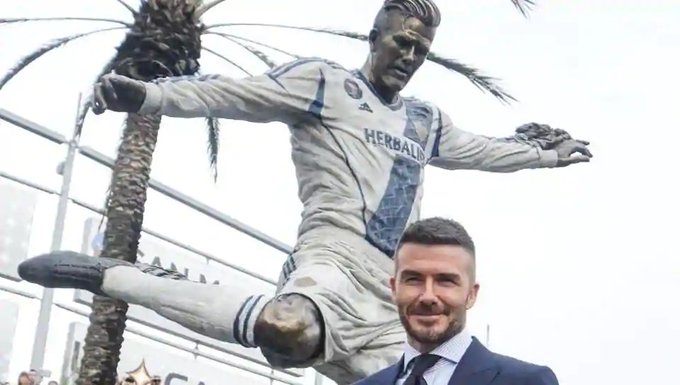 Post leaving the Real Madrid and moved to United States when he signed a record-setting deal with the Los Angeles Galaxy of Major League Soccer (MLS). Under his leadership Galaxy win an MLS Cup title won twice in 2011 and 2012 too.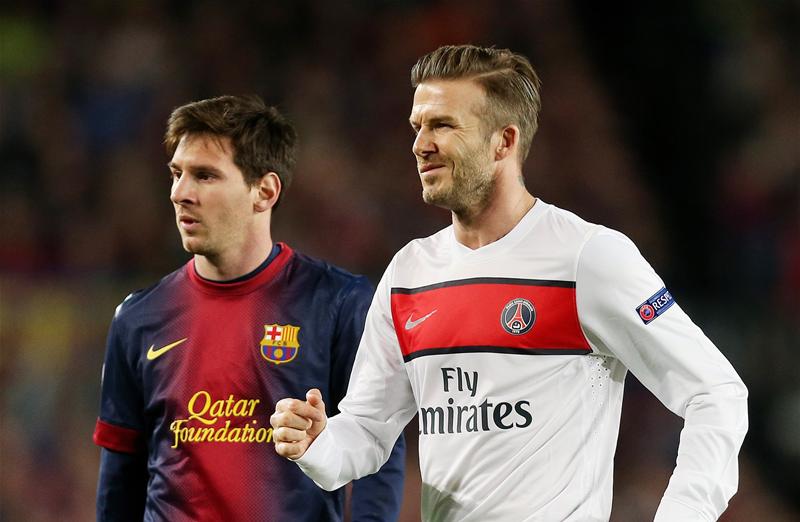 In 2013 he joined the Paris Saint-Germain (PSG), and won the French domestic title in his one season with the team and retired from football immediately after winning his championship with PSG.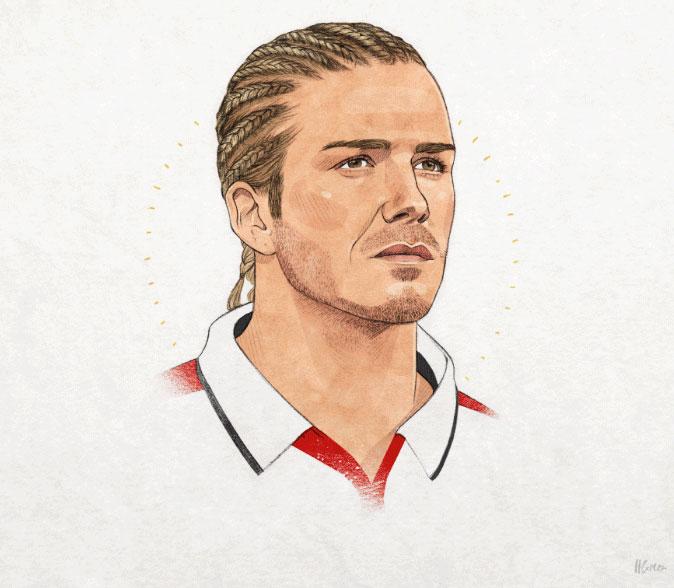 Beckham make his debut with England's national team in 1996 under the grandest stage of all, World Cup qualifying match. In the 1998 World Cup drew a lot flak post he was given a Red card for kicking an opponent. This led to England losing the match was eliminated from the tournament. In 2000 Beckham was made captain of the national team. He played two world cups – 2002 and 2006 and England was defeated in the quarterfinals.
Post which he stepped down from captaincy and was also dropped the squad. He once again recalled to national side in 2007 and went on to play his 100th international appearance. In doing so created history by becoming the fifth person in the English football. Beckham, finished his national career with 115 international games played, the most in his country's history for a non-goalkeeper. Post retiring from the sports is still involved in the sports and became the owner and president of the MLS team Inter Miami CF, which made its debut this year. On the personal front, he married to ex-member of the Spice Girls and a fashion superstar Victoria Beckham. He is blessed with four children Brooklyn, Romeo, Cruz and Harper.
These days the whole world is fighting the coronaries and the former England captain is holding a sweepstake which will see the winner be given the opportunity to play against the Inter Miami owner. The news was confirmed by Beckham and was quoted saying that "With my Inter Miami family, I want to offer you the chance to win a unique experience. You and four of your friends will play against my five-a-side team at the beautiful new Inter Miami training facility.
"After the game, we will have lunch together – to gloat who has won and who has lost – and you will then be invited to watch an Inter Miami game from the owners' suite with me and my good friend and managing owner, Jorge Mas. You'll get a VIP tour of our stadium to see the amazing facilities we've built for our new club. Miami is a very special place and I know this will be an incredible experience."