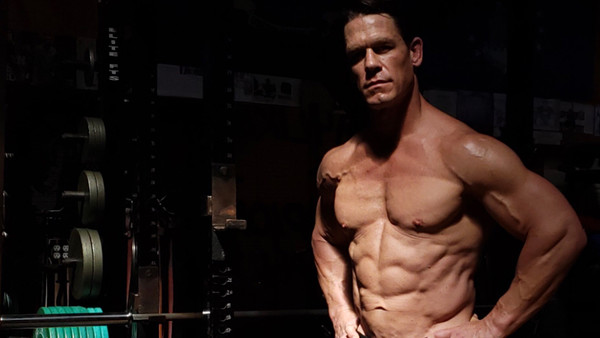 John Cena is regarded as one of the great WWE superstars of all time and also as an ambassador of the company. WWE star John Cena aka John Felix Anthony Cena turns 43 today and hails from West Newbury, Massachusetts. At a very young age Cena showed his love for sports and working out. He started hitting the gym at a young age of 15 year and graduated from the High School. Soon he joined Springfield College in Massachusetts to pursue exercise physiology and play football for the college. His hard work paid dividend by playing as Division III All-American offensive lineman and team captain.
In 2000 Cena decided to leave Massachusetts but this plan didn't go down well with his father as he wanted to move to California and stat a professional as a bodybuilder. But he had an uphill task as he only had $500 in his pocket to make it across the country and get settled. To earn a daily earning, he joined Gold's Gym in Venice Beach where his job was to fold towels and clean toilets. But soon things started looking up to Cena when he had an interaction with a wrestler at Gold Gyms who motivated him to take training sessions at Ultimate Pro Wrestling (UPW), which was a former World Wrestling Entertainment developmental company.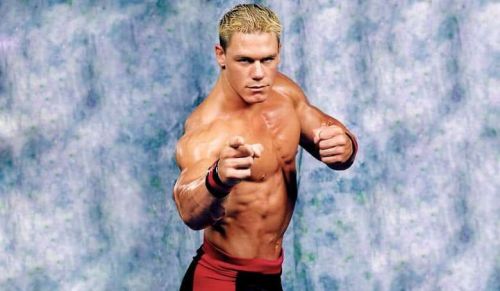 Though wrestling wasn't new to Cena as his father, John Sr. (a.k.a. Johnny Fabulous), was a wrestling announcer as well as businessman. As a result, he loved watching wrestling legends like Hulk Hogan, Ultimate Warrior and Shawn Michaels competing inside the squared circle. He soon started climbing the ladder and early part of his career was known as "The Prototype". He went on win the UPW title on April 27, 2000, in San Diego, California. His hard work soon captured the eyes of WWE executives, and signed a contract with the company to work at Ohio Valley Wrestling (OVW).
He made his WWE Debut in June and joined the Smackdown in 2002 and his first was with Kurt Angle in which he miserably lost. John lives by the motto 'Hustle, Loyalty, Respect' and 'Never Give Up'.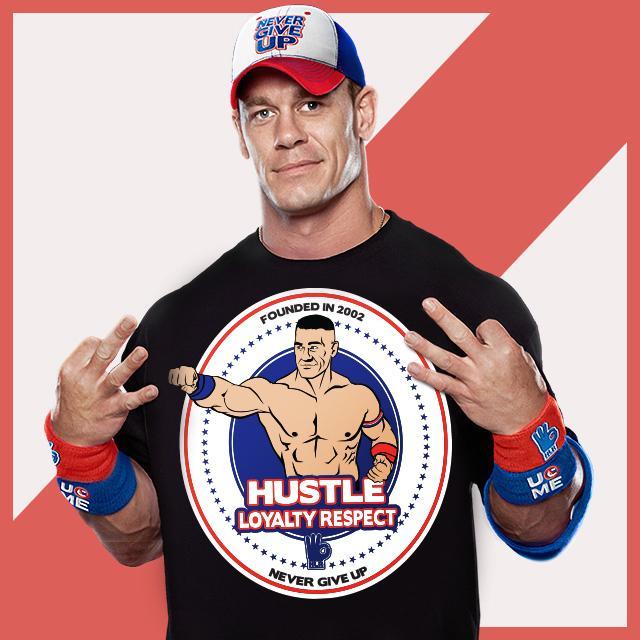 It took him two more years to witness a career-changing journey when Cena Won a US Champion by defeating the giant Big Show. Post defeating JBL to capture WWE Champion and made a new WWE belt which was very popular amongst the fans. From there was no looking back and went to be named as the second-highest-paid as per Forbes American all-star, and is one of the most successful wrestlers in the WWE history.
He has been wrestling for over 15 years with the WWE and captured 16 world title wins, 4 of them have been at Wrestlemania which is a record in itself and comes closest are Stone Cold and The Undertaker, each with 3 wins.Cena also claimed five-time United States Champion and four-time world tag team champion.  Though Cena still fights in the WWE, he makes just unexpected sporadic appearances in fights.
Cena last match was at WrestleMania 36 against "The Fiend" Bray Wyatt's and it was one of the unique matches in WrestleMania history. The result was very bizarre WrestleMania 36 of Wyatt victory over John Cena.
Wrestler-turned-actor John Cena is one of the most iconic figures in WWE over the years and has started acting in Hollywood films. Cena will next be seen in The Suicide Squad 2 and Fast & Furious 9.
John Cena has a huge heart, has fulfilled dreams for 600 Make-A-Wish kids which a record in itself and we salute his dedication for continuing to transform the lives of wish kids and their families around the globe!