Coronavirus is the biggest threats to the global economy and financial markets. The virus – Covid-19 was first detected in china, Wuhan in December last year and gone on to effect 209 countries and territories around the world. India has reported 6,820 cases of COVID-19, out of which 641 patients who have been treated successfully as well as discharged too and 229 have died. Maharashtra has over one-fifth of these cases at 1,364, and 125 deaths. Maharashtra remains the worst affected state in the country with 1,364 cases, followed by Tamil Nadu at 834 and Delhi at 720.
Post Prime Minister Narendra Modi address to the nation on the 24th March the world's largest lockdown ad urged the citizen to stay home in an effort to fight with the coronavirus outbreak in the country. The lockdown has brought all transport services such as road, rail and air — to remain suspended during the lockdown period.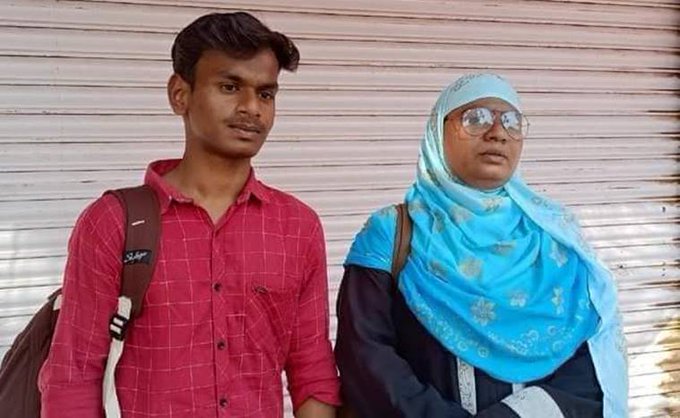 In these trying times a 50-year-old woman travelled from Telangana to bring back her son who was stuck there. This story reminds me the saying 'A mother's love knows no bounds.' Razia Begum hails from Bodhan, Nizamabad and travelled for 1400 KM on a scooter to Nellore in Andhra Pradesh, to bring back her son who was stranded there. While interacting with the media wrote, "I explained my situation to Bodhan ACP & he gave me a letter of permission to travel".
She started her journey Nizamabad in Telangana to Nellore in Andhra Pradesh in a two wheeler, Started her journey Monday morning, reached Nellore the next day in the afternoon, picked up her son from his friend's place, and headed back home. She covered a total distance of of 1,400 km in span of three days. While interacting with the media shared her dilemma with the Bodhan Assistant Commissioner of Police (ACP) V Jayapal Reddy and gave her a letter of permission to travel. Razia Begum is a school teacher by profession and is a single parent to her children post passing of her spouse 12 year back. she is survived an elder daughter and the son, who was preparing for a medical entrance exam in Hyderabad.
Telangana has so far confirmed 471 positive cases of COVID-19 and 12 deaths. While on the other hand, Andhra Pradesh has 365 confirmed cases, including five casualties.