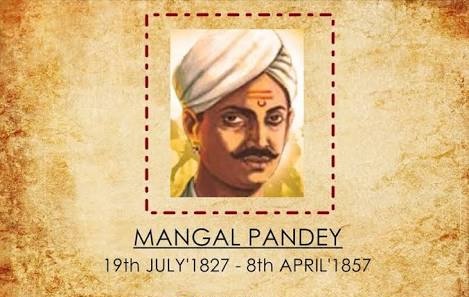 We as a nation has read and feel inspired by hearing how youngster scarified their life so that the future generations can breathe free air. Today we remember and pay homage to the brave freedom fighter Mangal Pandey on his 163rd Death Anniversary, today. He was the first revolutionary who scarified his life for the motherland in the battle of 1857. He has also inspired an upcoming generation to fight against slavery & ignited the fire to work betterment of the nation.
Mangal Pandey hailed from a Faizabad which is located in eastern Uttar Pradesh in northern India. But he was born in a small village near Lalitpur into Brahman household. He joined the army of the British East India Company in 1849, also some documented suggesting that he was recruited by a brigade. He was sepoy (Soldier) in the 6th Company of the 34th Bengal Native Infantry. He was very focused and viewed the career of a soldiers as a stepping stone to better life.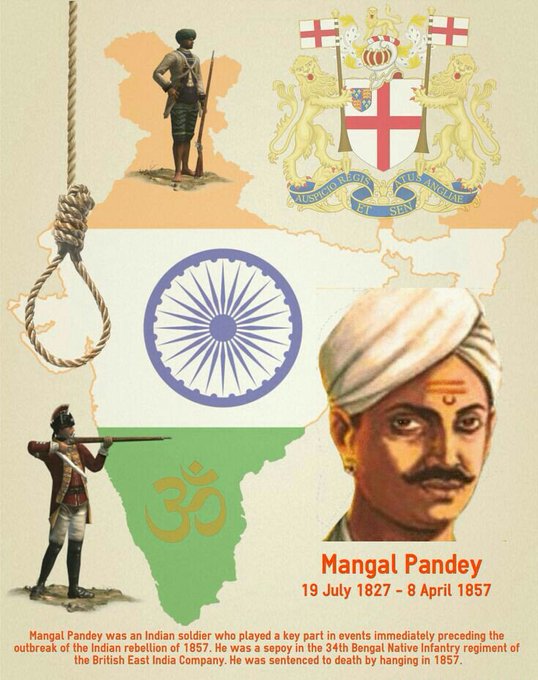 Though there was a phase in his career when he was climbing the ranks but was involved in a conflict with his religious beliefs. He was posted in the Barrackpore in the mid-1850s when the British East India Company introduced Enfield rifle in India, which required the sepoy to bite off the ends of greased cartridges in order to load the gun. A rumour has started spreading that the lubricant used was either cow or pig lard, which was unacceptable to Hindus or Muslims, respectively. The Indian origin member of the battalion was of the opinion that the British knowingly used the grease on the cartridges.
This opened a pandora box and it has been well documented facts that Pandey started the revolution and encouraged his fellow sepoys to rise up against their British officers. He also attacked two of the officers who attempted to take the aim but eventually was overpowered and arrested. The reports were released which stated that Mangal was under the influence of drugs and was not aware of his actions. He was hanged on 8th April. Post a month of his execution outbreak of revolt took place and commenced of the larger rebellion.
Indian Government honoured Mangal Pandey by commemorative postage stamp with his image. A movie is also based on his life titled Mangal Pandey: The Rising and was directed by Ketan Mehta. Aamir Khan essayed the role Pandey and also featured other actors such as Rani Mukerji, Toby Stephens and Ameesha Patel.