Former Indian Captain, Mahendra Singh Dhoni is one of the most prolific players of the game. Under his captaincy took India to new heights in Cricket and hold various records to his name in batting, wicket keeping and captaincy. Dhoni also the unique record of being the first-ever wicketkeeper to captain Team India in the longer format. M.S Dhoni became the only Indian captain who has brought two World Cups to India. Ever since losing the semi-final match at the ICC Men's Cricket World Cup 2019, MS Dhoni has been on a sabbatical. Initially Captain Cool had requested for a two-month leave but later extended it further by making himself unavailable for selection till November.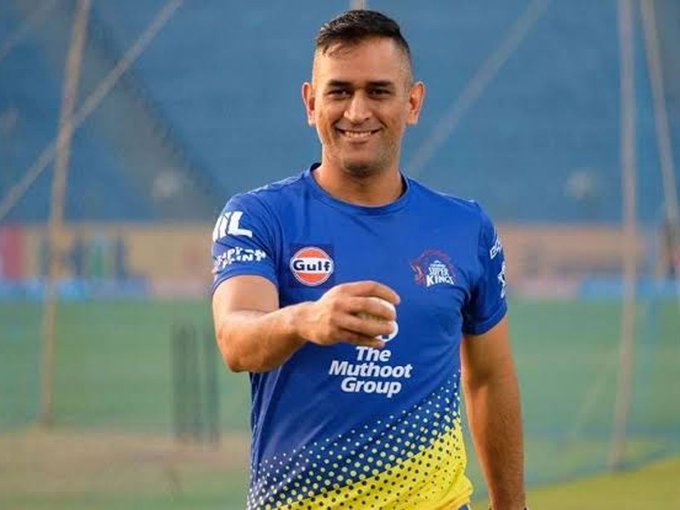 Fans were eager to watch Mahi play in the upcoming 13th edition of IPL and has been training with the teammates in Chennai for CSK's preparatory camp for the past month. But he left the Chennai Super Kings training camp post the official announcement that the IPL has been suspended till 15 April in the wake of COVID-19 pandemic.
Chennai Super Kings took to social media to confirm the news and wrote: "It has become your home, sir!' Keep whistling, as #Thala Dhoni bids a short adieu to #AnbuDen." In the video, we got see Dhoni interacting with the fans and signing autographs
A lot of questions has been raised over Dhoni's international future ahead of this year's T20 World Cup in Australia, with few experts stating that it depends on his performance in the IPL-13. Even Board of Control for Cricket in India (BCCI) president Sourav Ganguly was quoted saying that the Indian cricket board will adopt a wait and watch approach and said the 'first priority is safety'.
A lot of uncertainty is lingering over Dhoni's comeback plans may have taken a hit post the IPL 2020, being delayed by 15 days. India looks settled with KL Rahul keeping wickets, virtually leaves no place for Dhoni. Former Indian Cricketer, Virender Sehwag was quoted saying that "Where will he fit in? With the likes of Rishabh Pant and KL Rahul already in form, especially the latter performing exceptionally well of late, I think there is no reason why we should not stick with them."
Even Aakash Chopra while interacting with the fans was quoted saying that "For a player like Dhoni, IPL was never going to be a yardstick. If he had scored runs in the IPL, experts would have been like 'select Dhoni', 'do this and do that'. MS Dhoni knows what he is doing, whether he wants to come back or not. IPL, I don't think was a critical factor. If he wants to come back, he will make himself available, if the selectors decide to pick him, he will be picked automatically because you won't get experience in supermarkets. Dhoni is a hugely experienced player. If India needs MS Dhoni, then with or without IPL, he will come back."
Indian Cricket Team had a dismal international tour in New Zealand where they lost ODI as well as Test Series. Also one of the major reason of concern is Virat Kohli poor run and Sehwag was quoted saying that that "He [Kohli] is a class batsman but that has happened to all the great batsmen in different eras be it Sachin Tendulkar, Steven Waugh, Jacques Kallis or Ricky Ponting," Sehwag said about the India captain's quiet series. "We must admit that the Kiwis were superior to us in the ODIs and Tests. In the T20s, Kiwis lost close matches. In the shortest format, it is always difficult to make a quick comeback." 
But the good news is that Hardik Pandya's comeback into the squad post recovering from a back injury for which the allrounder needed surgery. He has recently named in the squad for India's three-match ODI series against South Africa. But the series was cancelled due to the Coronavirus pandemic. The ICC on Tuesday stated that the T20 World Cup in October will go as per schedule in October.