Rajinikanth is one of the most celebrated actors of South Indian cinema and fondly known as Thalaivar. He has been entertaining fans for the three and half decades. He created a niche by delivering dialogues in a unique style and doing stunt sequences. His ability to do comedy, emotion, dance and fight with equal ease attracts people of all generations. He is not merely an actor par excellence but is considered as a God by his huge fan following down South.
Rajinikanth real name is Shivaji Rao Gaekwad and was born on December 12, 1950 in a Marathi family in Bangalore. He was named after the Maratha warrior, Chhatrapati Shivaji. Rajinikanth was named after the Maratha warrior, Chhatrapati Shivaji. His family had to go through tough time during his childhood and youth. Though he came from Marathi background, 'Thalaiva' has not acted in any Marathi movies till date.
He did all odd jobs like being a carpenter, a coolie and was also employed by Bangalore Transport Service (BTS), as a bus conductor. But soon find his calling in acting and started participating in stage plays. He got an opportunity to work with playwright Topi Muniappa's mythological plays. It is here he got to know about acting course at the Madras Film Institute and decided to join. His family was against this decision and at the time of need friend and co-worker Raj Bahadur supported him financial.
He made his debut with 'Apoorva Raagangal' and essayed the role of an abusive husband opposite Srividya. The film was well appreciative and went o win three National Awards. The very next year he made his debut in Kannada films with 'Katha Sangama', directed by Puttanna Kanagal. But it was director S. P. Muthuraman who gave him image over with the movie 'Bhuvana Oru Kelvikkuri' (1977) in which he had a negative role in the first half of he film and later as a protagonist.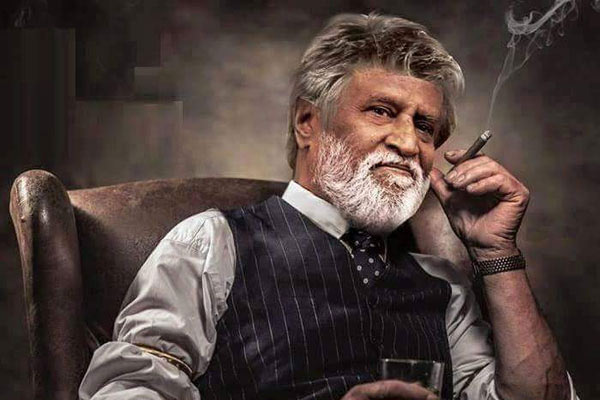 In the melodrama 'Aarilirunthu Arubathu Varai', where Rajinikanth played a hero who sacrifices everything for his siblings.  This was the turning point in his career, He became an legitimate performer who not only enthralled his audience but moved them to tears. Over the years Rajinikanth has many accolades such as six Tamil Nadu State Film Awards – four Best Actor Awards and two Special Awards for Best Actor – and a Filmfare Best Tamil Actor Award. He is also a recipient of the Padma Bhushan, India's third highest civilian honour..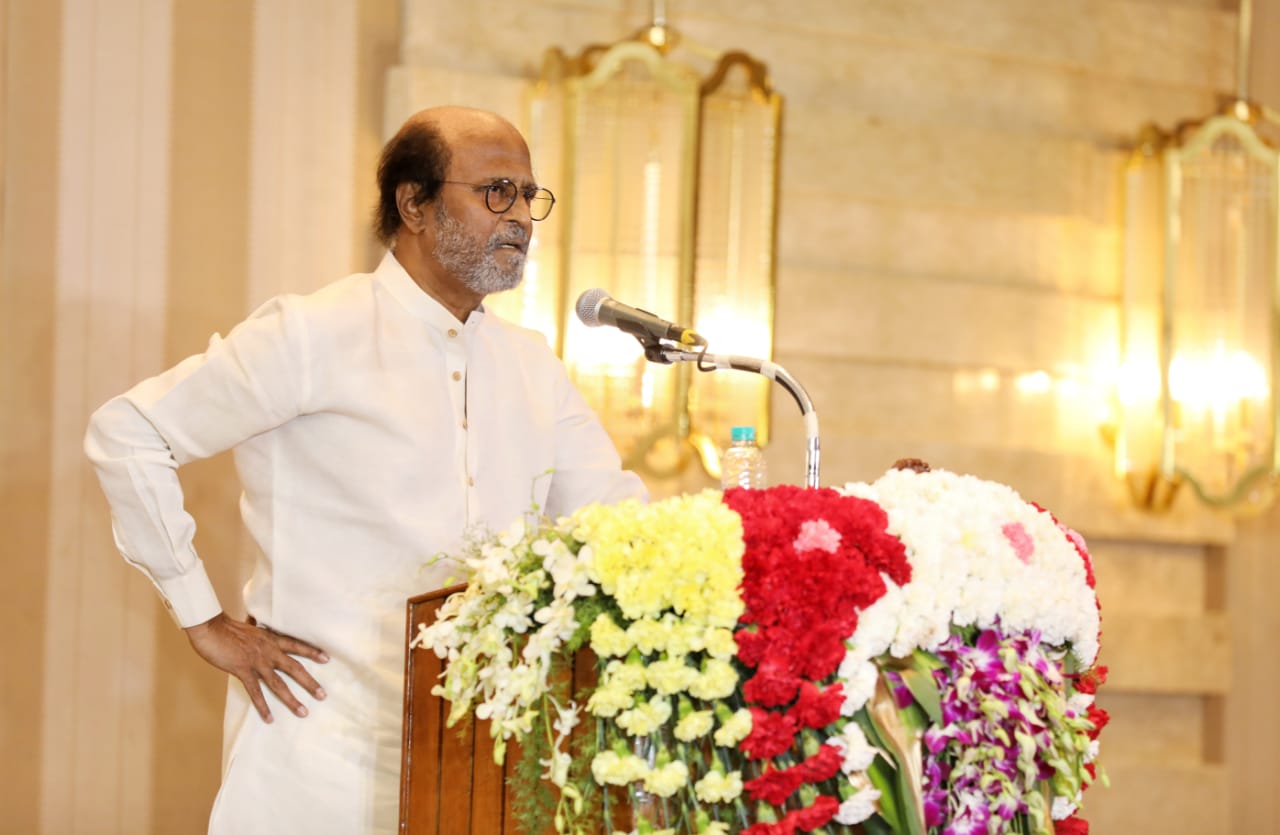 A while back news started speculating saying that Rajinikanth will be launching his political party. The news was confirmed by Rajinikanth and was quoted saying "In 2021, people of Tamil Nadu will 100 per cent create a big wonder and marvel in politics. spiritual politics was not possible in the "Dravida land" of Tamil Nadu., I have to consult my party men after I start a party. Till then I don't want to talk about these matters." Actor and aspiring politician Rajinikanth interacted with the media today and stressed that age limit and education are critical in politics and that he will give new vision and deserving people a chance in his political party.
At a press conference held in Chennai shared his roadmap for politics in Tamil Nadu and added "I have never thought of the Chief Minister's post. I only want a change in politics." He is of the opinion that chief minister of Tamil Nadu needs to be an "educated and compassionate youngster". We will elect someone who is well-read, kind, honest, accountable and can understand the problems of the people as the Chief Minister. This person should be able to point put mistakes not only by the Opposition but by his party as well."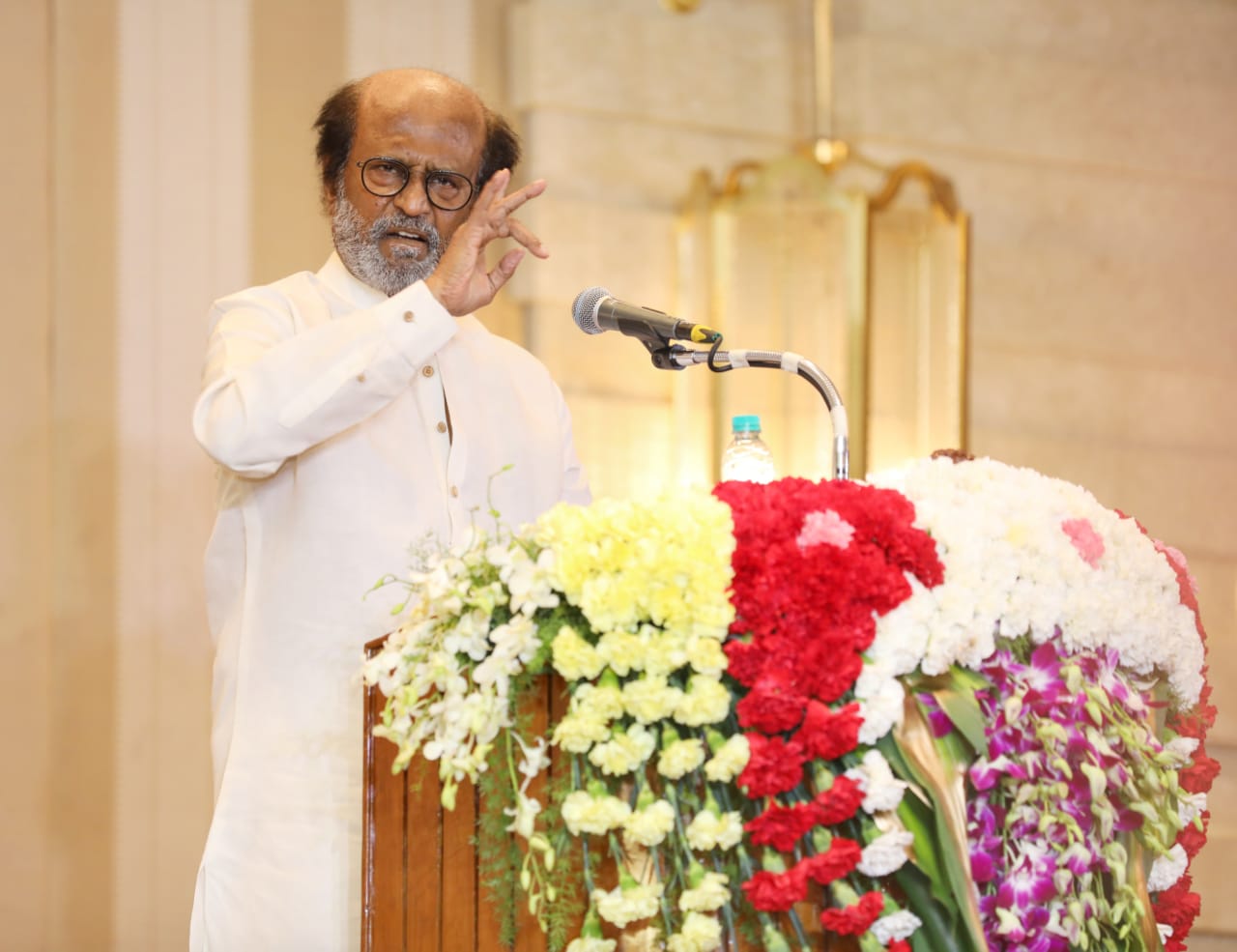 The actor stressed upon the importance of living up to the promises which will be made during election campaigns and also informed that a special council will be appointed to ensure that the promises are fulfilled. He further stressed that the party will have special place for people of repute in society such as teachers, lawyers, retired IAS officers and youth who want to bring change in the society