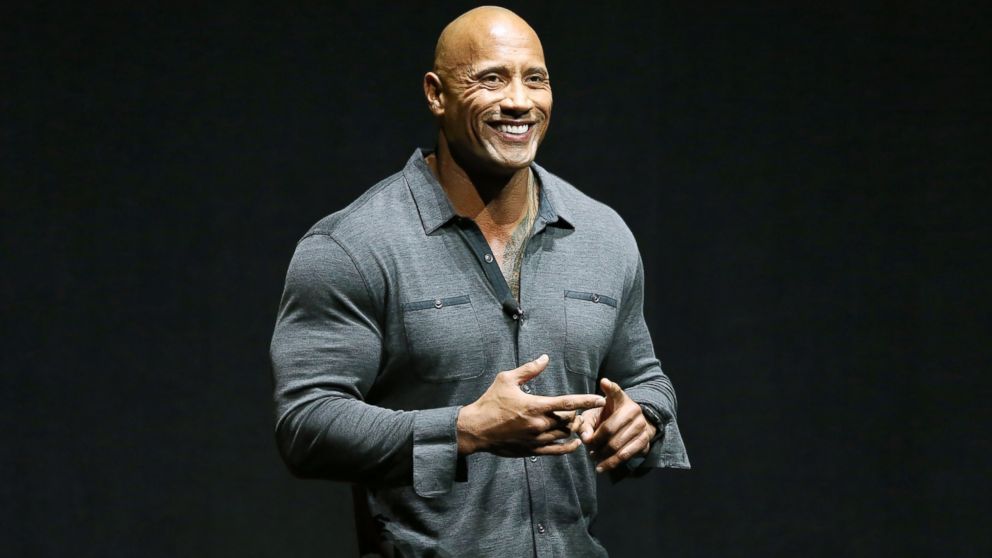 Dwayne "The Rock" Johnson aka People's Champion is one of the most inspiring celebrities and hails from a professional wrestling family. He is known for his charisma as well as athleticism made him a success in both fields, American professional wrestler and actor. He had a tough childhood and there was a time when he and his mother was forced to leave Hawaii and join his father, Rocky Johnson, who was a professional wrestler with World Wrestling Federation (now known as World Wrestling Entertainment).
Due to his father being a professional wrestler, they were always on the move from one place to the other. But the Rock didn't compromise on his exercise and train to instill discipline in his life.
He started from scratch and over the years to become one of the biggest superstars of the decade in the WWE. He made his ring debut at the 1996 Survivor Series under the name "Rocky Maivia" – to pay homage to his father and grandfather. He has 17 championships to his credit and one of the few to have a successful crossing over into mainstream pop culture due to his charisma and his million-dollar smile. Johnson took a brave step to take a break from professional wrestling and entered the world of acting and created a niche by becoming the leading man in Hollywood. He is one of the highest earning actors ever and also has turned an entrepreneur.
He all set to enter the world of superhero as he is all set to play the role of Black Adam, nemesis of DC Comics' superhero Shazam. He took social media and wrote, "So it begins. Kicking' off 2020 training extremely hard for my upcoming role as BLACK ADAM. This one's in my blood. Thanks to my guys @bosslogic @veliokulan for this bad ass animation. The hierarchy of power in the #DCUniverse is about to change. #NewEra #BlackAdam Shooting begins this summer.
Fans are excited to see The Rock essaying the role of Black Adam who is more like an anti-hero than an out-and-out villain. The movie is being directed by Jaume Collet-Serra and will second project with the Dwayne Johnson after Jungle Cruise. These days Johnson is going through a gruelling training regimen which can be seen through his post on social media and the project is close to the heart of DJ and he happy that the movie is finally progressing phases.
The first look of Dwayne Johnson as Black Adam had to make an appearance in Zachary Levi starrer Shazam but makers decided to make Black Adam into a solo movie so that to give him room to develop more. Black Adam is a fan-favourite among DC Comics fans and holds similar powers to Superman's and are magical instead of alien biology, as a result he can easily take on Superman. The comic character Black Adam possesses the stamina of Shu, the swiftness of Heru, the strength of Amon, the wisdom of Zehuti, the power of Aton, and the courage of Mehen. This makes him one of the most formidable warriors in the entire DC Comics universe.
What makes Black Adam more lethal is that he fights to win, and he doesn't care too much about collateral damage, and he's more than willing to punish an adversary. The filming will commence from this summer and will be released in theatres on December 22, 2021.
If speculation is to belief Dwayne Johnson aka Black Adam will eventually face off vs Zachary Levi's Shazam in a future project. The second instalment of the movie is also gone the green light from the production house and will get to Zachary Levi to reprise his role. The movie is scripted Henry Gayden, David F. Sandberg set to direct, and is all set to release on 1st April 2022.