Imagine the world without flora and fauna. It is difficult to imagine a world where we cant hear the sound the wind blowing through the tall grass. But in today scenario it seems that a world once full of life now lays empty do to extinction. People around the globe has failed to understand the importance of wildlife conservation. Not are aware of the what steps need to be taken to preserve wildlife? These are importance questions that we as inhabitant of this earth need to ask our self in order to help maintain the delicate ecosystem on Earth. Wildlife plays an crucial role in this delicate ecosystem and without wildlife the human race would not survive.
Preservation of wildlife does not mean a blanket protection to all faunal and floral species but also multiplication of plants and animals, while providing them with a proper environment to as human race existence is in peril today. Every year, March 3 is observed as World Wildlife Day and main focus is to spread awareness about the planet's wild flora and fauna and its conversation efforts. The theme for this year is 'Sustaining All Life on Earth', encircling all wild animal and plant species as key aspect of the world's biodiversity. Over the years World Wildlife Day has become the most vital global annual event devoted to wildlife.
United Nations has started a campaign with a hashtag #DoOneThingToday and focuses towards conserving the earths biodiversity. As a result of UN Sustainable Development Goals aims towards removing poverty, ensure sustainable utilisation of natural resources and conserve life on land as well as in water to stop loss of biodiversity. This year the UN aims to connect to numerous communities that are living in close proximity to it and make them aware of the advantages of wildlife.
India as a nation has taken several steps towards wildlife conservation. India is blessed to have four biodiversity hotspots and a variety of ecosystems and terrains, such as mountains, rainforests, coasts, plains and deserts. We as a nation has variety of wildlife such as 500 types of wild animals, 2,100 types of birds and about 20,000 types of reptiles and fishes inhabit. As per statistics India has about 200 species of wild animals and birds have already become extinct and another 2,500 are on the edge of extinction. To list a few lack buck, chinkara, wolf, swamp deer, nilgai, Indian gazelle, antelope, tiger, rhinoceros, gir lion, crocodile, flamingo, pelican, bustard, white crane, grey heron, mountain quail.
Indian Government and NGO's are working in unison towards the protection of wildlife. As a result The Wild Life Protection Act, 1972 has several provisions for the conservation of wildlife. This initiative has led to increase in tourism industry around wildlife. This led to many former poachers becoming safari guides and now protect wildlife. Due to government initiative the Gir forest in Gujarat is home to the only surviving population of Asiatic lions in the world.  The population of Asiatic lions had reduced to 180 in 1960.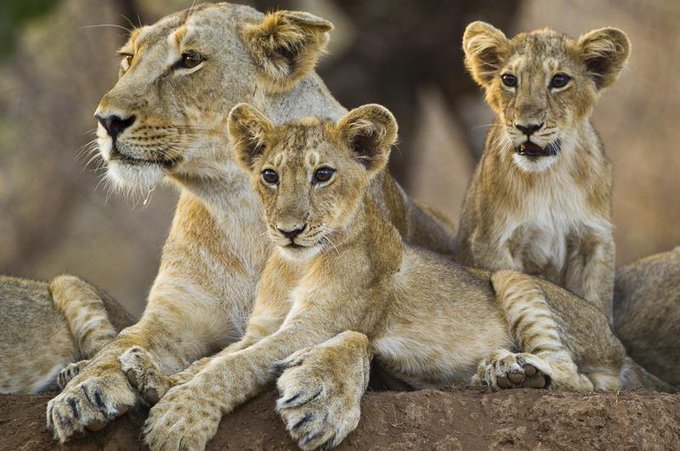 This has been on the rise ever since on 2018 and are more than 600. India continue this effort as mentioned in the article 51A (g) of the Constitution, "it is the duty of every citizen of India to protect and improve the natural environment including forests, lakes, rivers, and wildlife and to have compassion for living creatures".
On this World WildLife Day, let's take a pledge to protect Mother nature which has bestowed us with the potential to work and bring about a change not just in the lives of the human race but all other precious forms of life.