Veteran athletics coach and Dronacharya awardee Joginder Singh passed away in Patiala. He was one of India Longest serving athletics coach who guided top athletes for almost three decades passed away in Patiala. He did his education from National Institute of Sports in the 1960s and turned out to be one of top coaches of our country such as Kenneth Bosen, Jagmohan Singh, Francis and CM Muthiah.
He served as the chief national athletics coach for many years from 1970-'90. He hailed from Hoshiarpur district in Punjab. He did his graduation in Science and post that became an athletics coach in 1954. He also pursued a diploma in physical education and a course in coaching at the NIS Patiala. He became the chief coach of the then Amateur Athletics Federation of India in 1970. He was bestowed with Dronacharya Award in 1997 for his contribution to Indian athletics. Under his coaching he Indian athletics team which won 18 medals, including eight golds, at the 1978 Asian Games.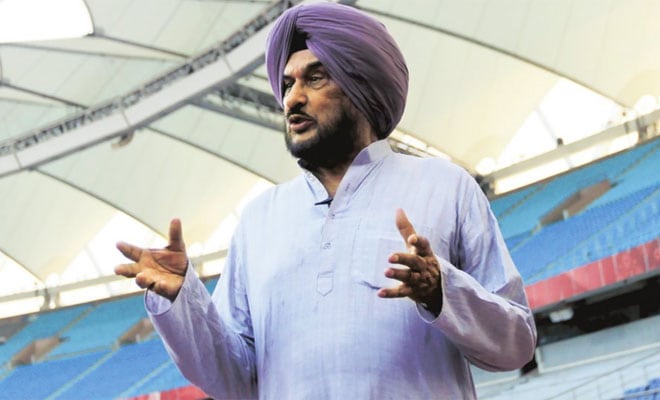 He was fondly called Saini Saab' among the Indian athletics fraternity, actively coached till 2004 and post that became an adviser of AFI. Saini was the one who encouraged Gurbachan Singh Randhawa, and Legendary marathon runner Shivnath Singh were the illustrious athletes whom he coached.
P T Usha Became very emotional while remembering Saini saab and important role played by him in her life. Pt Usha was quoted saying "I was just 16 when I went for my first international meet in Karachi, Pakistan, in 1980. I was the youngest member of the squad and didn't have my personal coach (OM) Nambiar sir travelling with me. I was a little nervous but Saini sir ensured I did not face any difficulty. He took care of me like a father and guided me at every moment. I returned with four gold medals around my neck."
She further added "I went to the 1980 Moscow Olympics too without my personal coach and again Saini sir took care of me. He took me to the stadium, helped me with the warm-ups and guided me throughout. After the 100m event, I was really disappointed and my shoulders dropped. I had to compete in the 200m event, too, but I did not have the courage. Saini sir, however, wasn't going to let me give up easily and motivated me to run in the 200m event."
I recalled afterward the 1988 Seoul Olympics, where I could not make it to the finals due to a heel injury, I faced a lot of flak. Some people were really harsh and wrote things about me that were difficult to take. I could not give my best only because of the injury. It was a really challenging time for me. The very next year, I won four gold and two silver medals at the Asian Track and Field meet in Delhi and silenced them.
I am deeply grieved at the loss of such a great coach and human being. He always took my call for any guidance or help. He was like a father to me and his contribution to the sport is immeasurable. It hurts me when people tell me he's no more. I cannot accept it because he continues to live in my memory and heart.
"I am truly sad to hear of the passing away of our colleague, my Chief Coach and mentor, Mr. JS Saini. He loved athletics and contributed to Athletics Federation of India till his last day. He was my friend, philosopher and guide and helped me immensely in my role as AFI President with his sound advice," said AFI President Adille Sumariwalla.
"The Indian athletics fraternity at large and I will miss Mr. Saini. It is a great void, not easy to fill. It is a great loss to the entire sporting fraternity of India. My deepest condolences to his family and prayers for his soul to rest in eternal peace," he said of Mr. Saini's calming influence and reiterated that AFI will continue to work towards fulfilling his vision and his dreams.