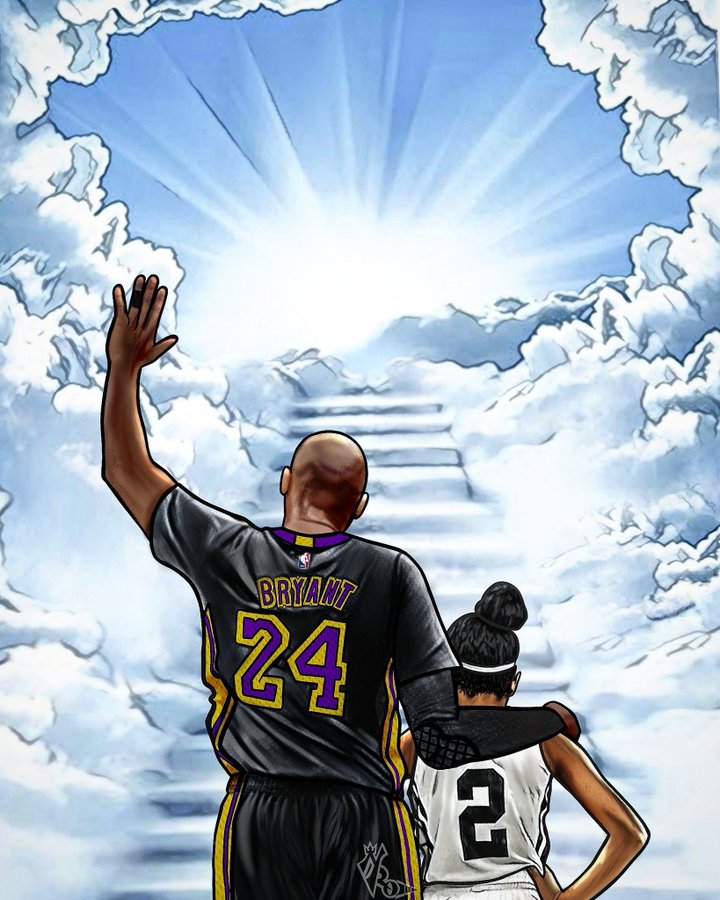 Sports lover woke up to a very sad news on 26th January of legendary basketball player Kobe Bryant who was among the passengers who died in a helicopter crash in Calabasas, California. He was one of basketball's greatest players and most masterful scorers of all time. The news was confirmed by NBA commissioner Adam Silver who was quoting saying that, "The NBA family is devastated by the tragic passing of Kobe Bryant and his daughter, Gianna. … We send our heartfelt condolences to his wife, Vanessa, and their family, the Lakers organization and the entire sports world." 
The Celebration of life took place at the staples center to pay homage NBA star, his daughter and seven others who died in a helicopter crash last month that shaken the world of sports and beyond. The event was a starry affair was attended Michael Jordan, Magic Johnson and former Kobe Bryant teammate Shaquille O'Neal to name a few. The Memorial began with a performance by singer Beyonce and a medley of Bryant's on-court highlights.
Staples Center is very close to heart of Bryant fans as it's here that he played 20 season career with the los Angeles Lakers. The tribute started with an emotional spech by Bryant's widow Vanessa, remembering her love of his life and her caring daughter. She finally opened about the bout the pain of losing her 13-year-old daughter Gianna, "an amazingly sweet and gentle soul," and the husband soulmate." She was also added He was my everything,"  Bryant, who joined the NBA at age 18 straight out of high school, was a five-time champion and fourth-highest scorer in league history with 33,643 points. God knew they couldn't be on this earth without each other.  He had to bring them home to heaven together."
Michael Jordan had a special in his heart for kobe bryant and feeling was mutual as Bryant who considered Jordan's an inspiration and played huge impact in his life. During interaction with the media was quoted saying "my respect and admiration for MJ was forged. I learned that he had been cut from his high school team as a freshman; I learned he knew what it felt like to be embarrassed, to feel like a failure. But he used those emotions to fuel him, make him stronger, he didn't quit. So I decided to take on my challenge the same way he did. I would channel my failure as fuel to keep my competitive fire burning. I became obsessed with proving to my family — and more importantly to myself — that I CAN DO THIS."
During the tribute ceremony Michael Jordan opened about his special bond with Kobe Bryant and said he didn't consider him as his rival but being recognized as the best basketball player ever. But considered Kobe as a younger brother and respected him for his willing to learn from Jordan's experiences and skills. During the memorial speech was quoted saying "He wanted to be the best basketball player that he could be. And as I got to know him, I wanted to be the best big brother that I could be."
Jordan became quite emotional while remembering Bryant and gave a very moving speech on the relationship which he shared Bryant, who passed away along with his 13-year-old daughter, Gianna, and seven others in a helicopter crash on 26th January. "When Kobe Bryant died, a piece of me died," Jordan said. "And as I look (around) this arena and across the globe, a piece of you died, or else you wouldn't be here. Those are the memories that we have to live with and we learn from. I promise you from this day forward, I will live with the memories of knowing that little brother that I tried to help in every way I could. Please rest in peace, little brother."
He won the heart of the fans when Michael Jordan helped Vanessa Bryant to step off stage after paying an emotional eulogy to her late husband, Kobe Bryant, her daughter Gianna and the seven others killed in last month's helicopter crash. Bryant career was on the rise in the late 1990s and on the other end Jordan was on the verge on retiring from his stellar career with the Chicago Bulls. The two competed aggressively vs each other.
Post retirement Jordan became friends with Jordan and used to recieve numerous calls from Bryant on questions about how to improve his games. "No matter where he saw me, he saw the challenge. And I admired him because of his passion. You rarely see someone who's looking and trying to improve each and every day, not just in sports, but as a parent, as a husband. I am inspired by what he's done and what he's shared with Vanessa, and what he's shared with his kids."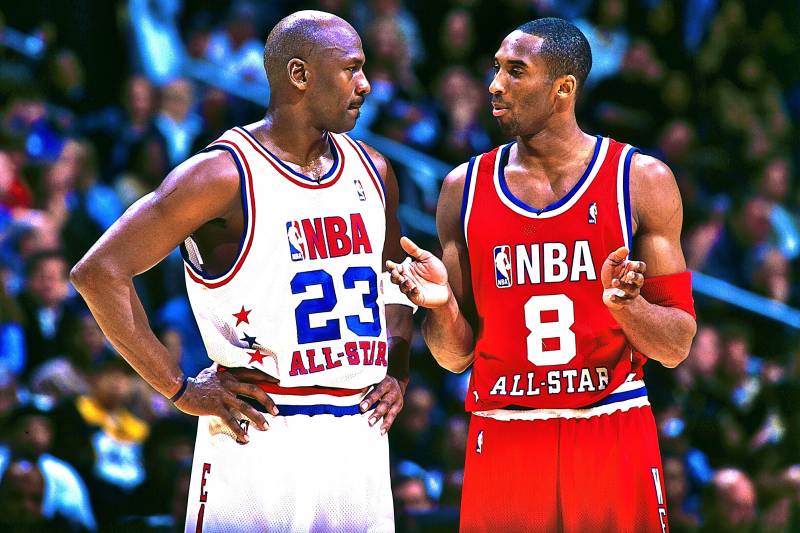 Over the year's sports lover had pitted Jordan to Bryant on who is the best player. Jordan cleared air on this notion and added "Kobe never left anything on the court, and I think that's what he would want for us to do. No one knows how much time we have. That's why we must live in the moment. We must enjoy the moment. We must reach and see and spend as much time as we can with our families and friends and the people that we absolutely love."
Jordan teared up several times during his speech but always lightened the mode of the fans tuning in to watch special memorial service and made sure the stadium was dissolved into laughter. "I told my wife I wasn't going to do this because I didn't want to see that for the next three or four years," Jordan added. "That is what Kobe Bryant does to me. I'm pretty sure Vanessa and his friends all can say the same thing. He knows how to get to you in a way that affects you personally. Even though if he's being a pain in the ass, you have a sense of love for him and the way that he can bring out the best in you, and he did that for me.".