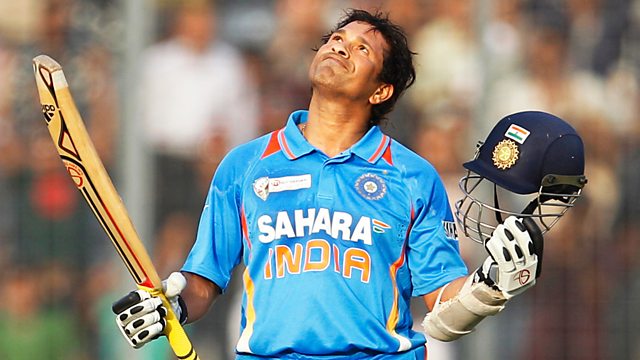 Sachin Tendulkar is a legend of the game of cricket and also loved all across the Globe. He is one of the greatest batsmen in the history of cricket. He is the highest run scorer of all time in International cricket. Sachin Tendulkar was born on April 24, 1973, in Bombay, India. He started his playing the sport at the age of 11 year old and when he was given his first cricket bat. He along with Vinod Kambli created a record at the age of 14 year old scored 326 out of a world-record stand of 664 in a school match. Tendulkar made his debut in the national Indian team at the age of 16 becoming India's youngest Test cricketer
Tendulkar was a symbol of hope for his countrymen and dubbing him "The Last Hero" for his nation.  During his cricketing tenure became the first cricketer in 2005 to score 35 centuries (100 runs in a single inning) in Test match. In 2008, he reached another major milestone by surpassing Brian Lara's mark of 11,953 Test runs. Tendulkar took home the World Cup with his team in 2011, and retired from the game in 2013.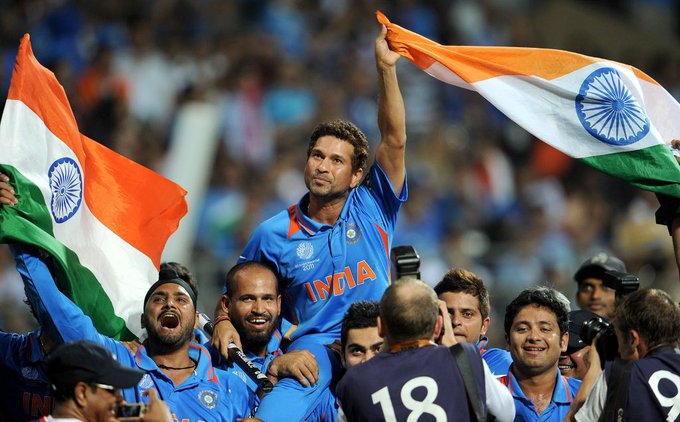 Master blaster still gets goosebumps remembering the iconic 2100 World Cup. Tendulkar finally won the World Cup in his six attempt under the leadership of MS Dhoni by defeating Sri Lanka by six wicket in thrilling final which took Place at the iconic Wankhede Stadium in Mumbai on 2nd April. The memory is still fresh in all the fans mind of Tendulkar been carrying on the shoulders of his team-mates, took a lap of the ground, after the victory was sealed in his home city of Mumbai and was voted the Laureus best sporting moment in the last 20 years.
Tendulkar got the maximum number of votes to emerge winner and the Former Australian skipper Steve Waugh bestowed the trophy to Tendulkar post tennis legend Bros Becker announced the result at a glitzy ceremony. Post receiving th award Sachin Tendulkar gave a very emotional speech and quoted saying "It's incredible. The feeling of winning the world cup was beyond what words can express. How many times you get an event happening where there are no mixed opinions. Very rarely the entire country celebrates. And this is a reminder of how powerful a sport is and what magic it does to our lives. Even now when I watch that it has stayed with me."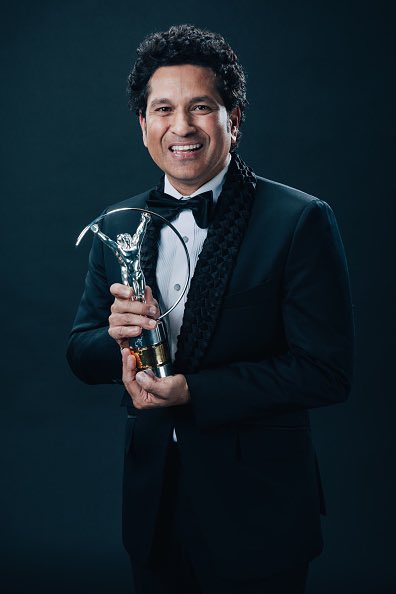 Becker further asked Master Blaster how important it was for him to hold the prestigious trophy and "My journey started in 1983 when I was 10 years old. India had won the World Cup. I did not understand the significance and just because everybody was celebrating, I also joined the party. But somewhere I knew something special has happened to the country and I wanted to experience it one day and that's how my journey began. It was the proudest moment of my life, holding that trophy which I chased for 22 years but I never lost hope. I was merely lifting that trophy on behalf of my countrymen."
Tendulkar revealed how revolutionary South African leader Nelson Mandela inspired him and said "His hardship did not affect his leadership. Out of many messages he left, the most important I felt was that sport has got the power to unite everyone. Today sitting in this room with so many athletes, some of them did not have everything but they made the best of everything they had. I thank them for inspiring youngsters to pick a sport of their choice and chase their dreams. This trophy belongs to all of us, it's not just about me."