Abraham Benjamin de Villiers is also been known as AB de Villiers, Mr. 360° or simply AB to the cricketing fans all around the world. He is one of the most the est batsman to play all the three formats. He has known for his ability to destroy bowling attacks and single-handedly win the match for his team one of the batsmen, as a result, the opposition wants to get rid of as quickly as possible. Though the fans were very emotional when he retired from all international cricket in May 2018 but had expressed his desire to come out of retirement. The real reason he earned nickname Mr 360 degrees was being the most innovative batsman in the modern era and can play shots even over the heads of the wicketkeeper and slip fielders at ease.

He was born on 17th February 1984, in Warmbad which is located in the Limpopo region of South Africa. His father was very fond of sports and encourage his sons to take part in sports. As a result, De Villiers went on to excel in golf, rugby, swimming and tennis as well. Though he was proficient in many sports, finally decided to pursue a career in cricket. As a result, started playing professional cricket for the Titans in 2003 and also represented Carrickfergus Cricket Club in Northern Ireland as an overseas player from the next year. He made his test debut against England in December 2014 at the young age of 20 years old. He put in the hard work and soon gained a reputation as an outstanding fielder.
ABD became the first South African to score a double century against India. He has amassed over 8,000 runs in both Test and ODI cricket and is one of the few batsmen to have a batting average of over fifty in both forms of the game. He holds the record for the fastest ODI century in just 31 balls which were previously held by Sanath Jayasuriya and the fastest ODI 50 and 150.

A while back AB de Villiers has expressed his desire to play in the ICC T20 World Cup 2020 and was quoted saying "I've been talking to 'Bouch' (Mark Boucher, South Africa coach), Graeme Smith (director of cricket) and Faf (du Plessis, captain) back home, we're all keen to make it happen. There's a lot that needs to happen before that becomes reality."
As per latest development, South Africa head coach Mark Boucher has once inited the topic of considering AB de Villiers returning to national duty on he is in good form and makes himself available for the selection of T20 World Cup. Post-retirement from international cricket has been playing franchise-based T20 tournaments around the globe.
Boucher while interaction with ESPNcricinfo said that, "He's a discussion in the media and in the public but he is no discussion for me. I have had chats with him and we will probably know pretty soon what's going to happen with him. Like I said from day one when I took over, if we are going to a World Cup, I would like to have our best players there."

He further added, "If AB is in good form and he is raring to go and he makes himself available for the time we have asked him to be available; if he is the best man for the job, then he must go. It's not about egos or anything like that, it's about sending your best team to the World Cup to try and win that competition."
De Villers turned 36 today and has represented South Africa in 78 T20Is, scoring 1672 runs, averaging 26.12 with a strike rate of 135.16. He last played in the Big Bash League (BBL) for Brisbane Heat.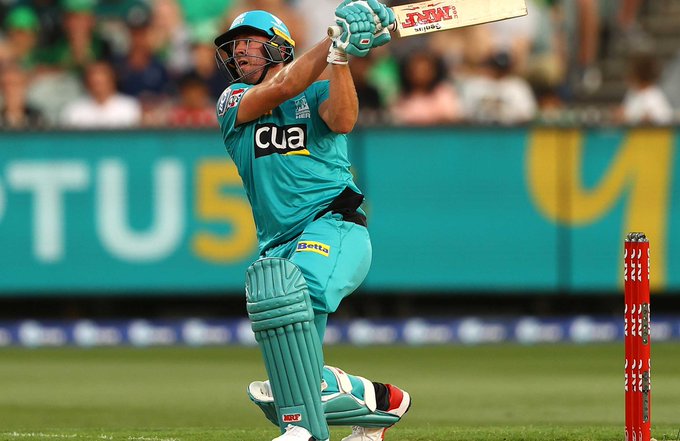 Even Proteas skipper Faf du Plessis is in favour of having de Villiers back in the T20 squad and added thhat the team management was in touch with the legendary batsman for some time now. The T20 World Cup is all set to take place in Australia in October-November this year.