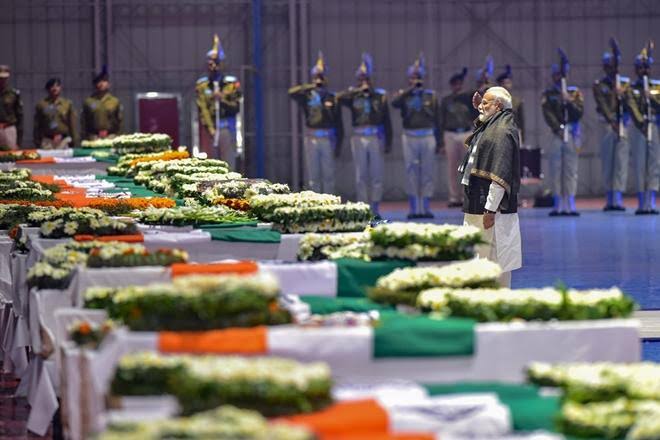 When the whole world is celebrating day of love, India as a nation is teary eyed remembering Pulwama terror attack which has been one of the worst terrorist attacks.  It was last year at around 3 pm today when a Jaish-e-Mohammad (JeM) terrorist crashed a vehicle carrying explosives into the Central Reserve Police Force (CPRF) convoy on Srinagar-Jammu national highway and killing around 40 CRPF personnel. The brutal terror attack took place ear Awantipora and raised questions on the security system of Jammu and Kashmir. 
It was a devastating attack – the worst carried out against Indian defense forces in decades. The whole nation came to stand still as news was broken on the television channels about the death of our soldiers and their broken families. Few of the oilcders ad just returned from their respective home and few of them had even called their loved ones hours before the attack took place.
The terrorist who carried the attacked was idetified as Adil Ahmad Dar and was a member of the Pakistan-based militant group, Jaish-e-Mohammad. In the video relased by the terroist outfit, Dar appears to show no remorse for what he was all set to. He quoted saying he joined the group in 2018 and was "assigned" the task of carrying out the attack in Pulwama. In the video can be heard saying that by the time the video will be released he would be in jannat.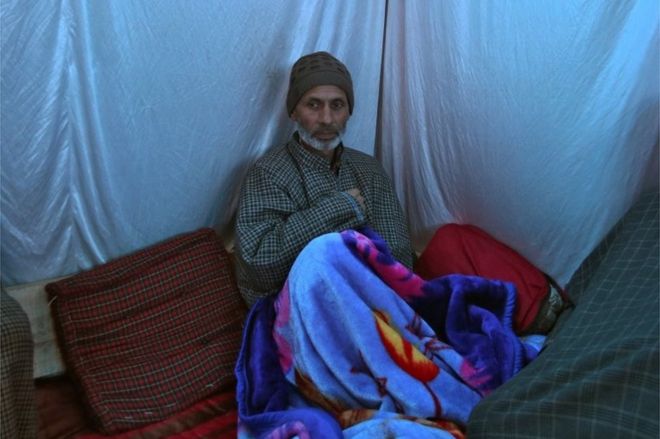 Tension between both the neighboring countries between India and Pakistan flared up post the attack and Kashmir remained on edge. The terrorist who carried the attacked was identified as Adil Ahmad Dar and hailed from Indian-administered Kashmir and ran away from home to join the militants in March 2018. His family was in shock when the news was broken to them. Also post the attack inquiry it was revealed that Dar mindset changed ever since he was allegedly beaten by Jammu and Kashmir Police. Also if sources are to believe was reportedly arrested six times by Indian authorities but was later on released as no evidence of his wrong doing could be proved
Though the heinous attack was condemned by Pakistan but Imran Khan bluntly denied any involvement in the incident beside the involvement of Jaish-e-Mohammed's leader Masood Azhar who is known to be stationed in Pakistan. The whole nation came on standstill and held massive protests and candlelight marches across states to pay homage to the jawans martyred in Pulwama terror attack.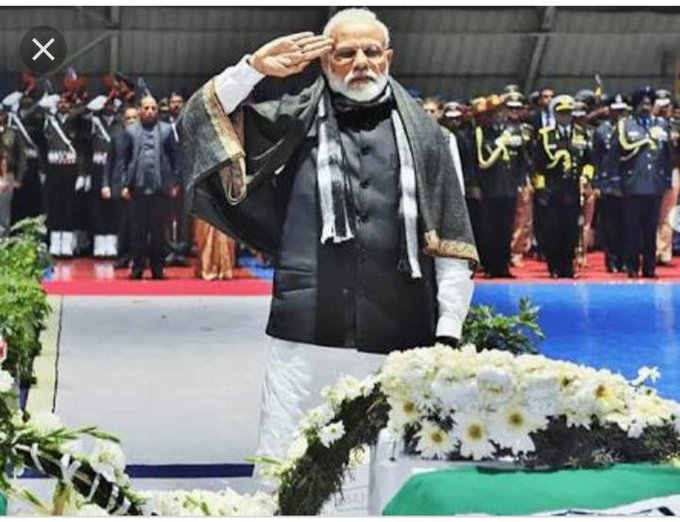 Prime Minister Narendra Modi in a hard hitting speech warned Pakistan that such incident will not be tolerated and will pay a very heavy price and defence forces was given a free hand to give fittin reply to the terrorists. "Security forces have been given complete freedom, the blood of the people is boiling…Our neighbouring country, which has been isolated internationally, thinks such terror attacks can destabilise us, but their plans will not materialise."
The Pulwama terror attack was condemned by United Nations and several countries and extended their support to India in the fight against terrorism. India also put international pressure to get JeM chief Masood Azhar designated as a global terrorist, which finally became a reality on May 1, post China lifted its technical hold on a proposal introduced by the US, the UK, and France in the 1267 Committee of the UN Security Council. The then Foreign Secretary was quoted saying "In an intelligence-led operation in the early hours of today(Feb 26), India struck the biggest training camp of JeM in Balakot.
In this operation, a very large number of JeM terrorists, trainers, senior commanders and groups of jihadis who were being trained for fidayeen action were eliminated. This facility at Balakot was headed by Maulana Yousuf Azhar (alias Ustad Ghouri), the brother-in-law of Masood Azhar, Chief of JeM."
On 26 February, 12 Mirage 2000 jets of the Indian Air Force dropped bombs into Balakot terrorist camps. India released a statement stating that it attacked a Jaish-e-Mohammed training camp and killing 300 and 350 terrorist.
On the very next day, in retaliation launched air attack in India was foiled by Wing Commander Abhinandan Varthaman piloting a MiG-21 Bison aircraft shot down a much-advanced F-16 of PAF. However he was taken captive by Pakistani Army but Pakistan released the IAF pilot shortly under a lt on international pressure and Varthaman  returned to his country to a hero's welcome. A memorial to the 40 CRPF personnel killed in the Pulwama terror attack iwill be inaugurated at the Lethpora camp.