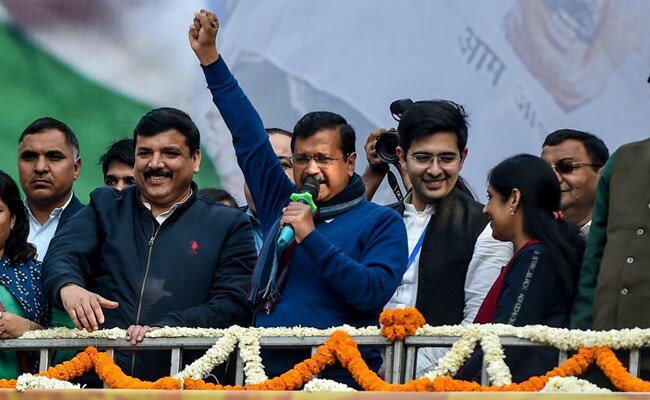 Arvind Kejriwal is known as 'Aam Aadmi' (common man) of india. He is known for his simplicity, is a firm opponent of corruption. Kejriwal hails from Hisar, Haryana.Post finishing his initial education and wanted to become a doctor. But destiny had another pland and went on to pursue Mechanical Engineering from one of the top most institutions in India – IIT Kharagpur. His firt job was with TATA Steel and worked with the organisation for four years from 1989 till 1992. He also has worked closely with Mother Teresa, Ramakrishna Mission and Nehru Yuva Kendra. He appeared for the civil service examination in the first attempt.
Kejriwal joined the Indian Revenue Service (IRS) as an Assistant Commissioner of Income Tax in 1995 and was active in working towards social cause and played major role for implementation of Right to Information Act at grass root level. This led to him being bestowed with Ramon Magsaysay Award for Emergent Leadership in 2006. He donated his prize money to an NGO. In 2014, Kejriwal also mentioned his name in the list of the 100 most influential people around the world.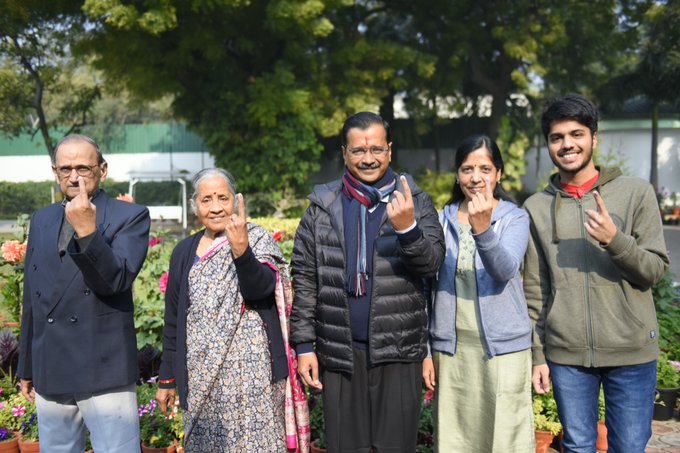 He resigned from his post of Joint Commissioner in the Income Tax Department in February 2016. He started working for the welfare of the society and became an NGO, Public Cause Research Foundation. He later on joined hands his onetime mentor and Anti-corruption crusader Anna Hazare in 2011 to bring about Jan Lokpal agitation in the limelight. He joined hands with first woman IPS officer Kiran Bedi, Prashant Bhushan to make Team Anna. He finally took a plunge in active and founded "Aam Aadmi Party" on November 26.  
The vision of the party was to remove Indian political system and government of corruption and inadequacy. As a result the party symbol – was a broom. In the last five years, AAP has worked on improving the pro-poor policies, state-run schools, provided free healthcare as well as utilities services. As a result, Arvind Kejriwalhas been re-elected chief minister for a third straight term after his Aam Aadmi Party registered a landslide victory over Bharatiya Janata Party (BJP).
Result came out yesterday by India's Election Commission said the AAP led by Kejriwal won 62 seats, on the other end BJP managed to win remaining eight in the 70-member Delhi assembly. Post the result were declared, Prime Minister Narendra Modi congratulated AAP chief Arvind Kejriwal for his party's thumping win in the Delhi assembly polls and wrote,Congratulations to AAP and Shri @ArvindKejriwal Ji for the victory in the Delhi Assembly Elections. Wishing them the very best in fulfilling the aspirations of the people of Delhi."
The Delhi CM was quick in his response to PM Modi's congratulatory message and wrote, "Thank u so much sir. I look forward to working closely wid Centre to make our capital city into a truly world class city."