Major Dhyan Chand is one of the greatest hockey players of all time. He has become a beacon of hope and changed the way we see sports in our nation today. He was popularly known as 'The Magician Of Hockey' & 'The Wizard for his uncanny hockey talents. But the sad part is that this legendary personality is getting lost in the history books and it's up to us to keep him relevant and share his stories among the next generation.
One question which I bother me a lot that we in India say we are a sports-loving nation but we don't watch all the sorts and only one bias towards one sport. Also if our team loses we start abusing the players instead we should support them and wholeheartedly. But the sad part is that this legendary personality is getting lost in the history books and it's up to us to keep him relevant and share his stories among the next generation.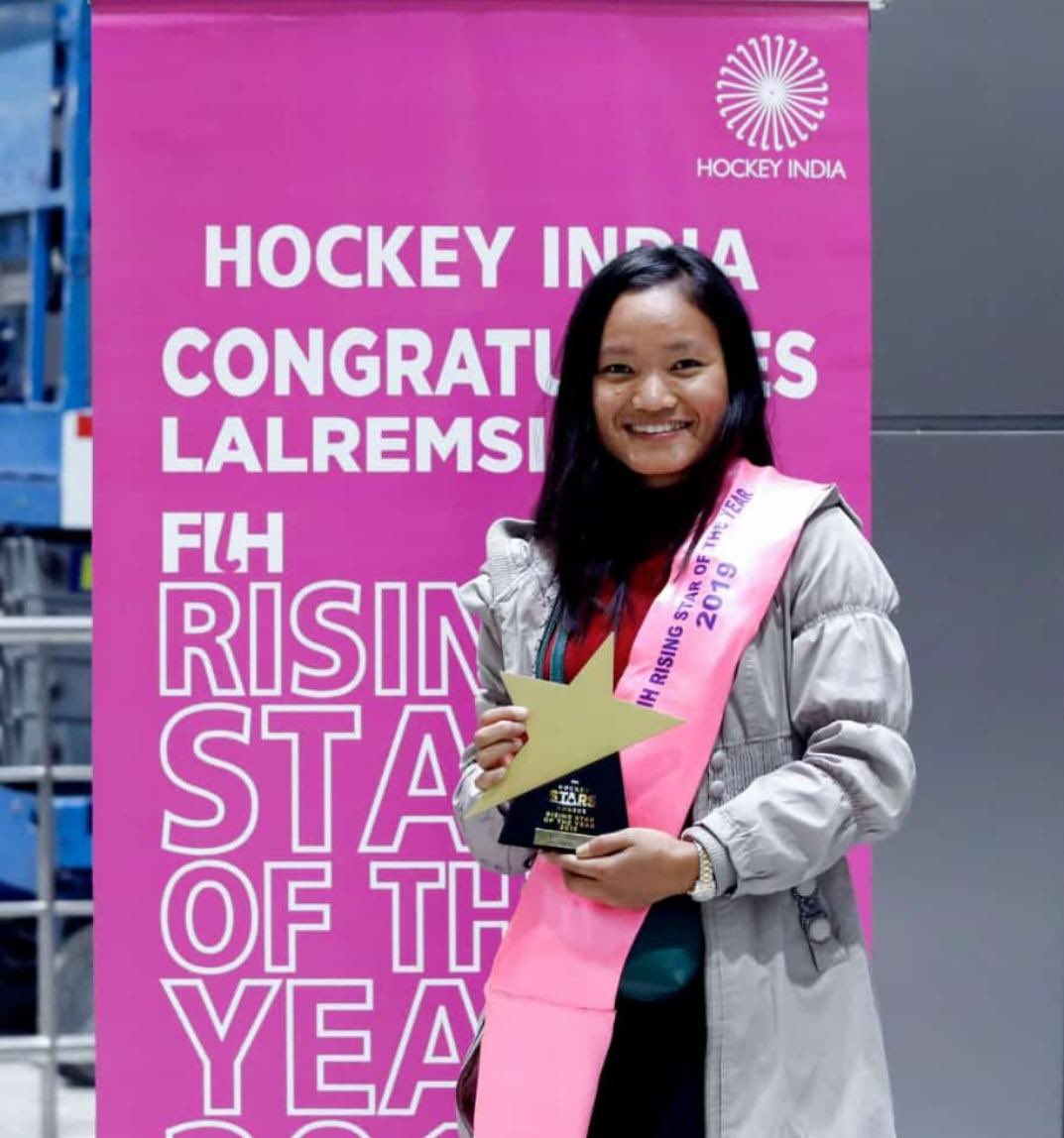 There is a new star on the horizon, who is taking the world of hockey by storm and it is none other than Lalremsiami. Lalremsiami hails from a family of agriculturists in Kolasib, a town located approximately 80 kilometres from Aizawl, Mizoram. The talented player started playing the game of hockey at a young age 11 and was selected to play for a hockey academy run by the government of Mizoram.
Her grit and determination let to joining the National Hockey Academy in New Delhi in 2016. She had a tough time speaking Hindi nor English and used to interact with teammates in the beginning through hand gestures. But soon grasped the language with the help of her teammates and self-help books. She is loving called 'Siami' by her teammates.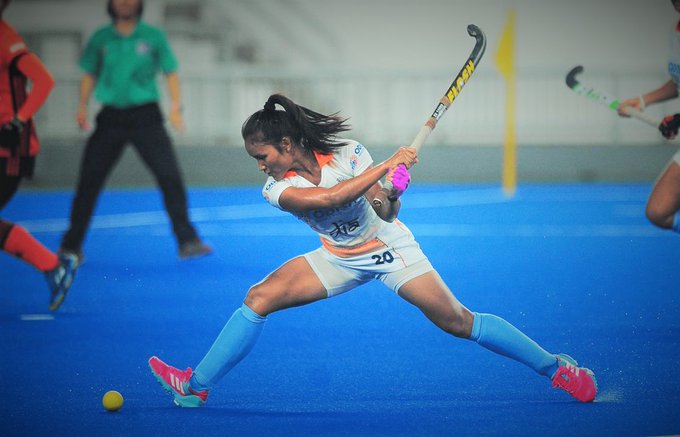 Lalremsiami has overcome incredible odds in life to reach where she is today. Her story will inspire you every day and the nation witnessed when the 19-year-old striker from Mizoram played the semi-final vs Chile the day after her father, Lalthansanga Zote, passed away post suffering a heart attack. The team head coach Sjoerd Marijne had given her the option of flying back home to attend her father's funeral, but Lalremsiami decided to stay back and play for Team India.
The coach was quoted saying "She told me, I want to make my father proud. I want to stay, play and make sure that the team qualifies. Every player went and hugged Siami after the match. It is not easy to deal with a big loss at such a young age. And even though she didn't score, she gave everything for the team. Indians should be proud of Siami."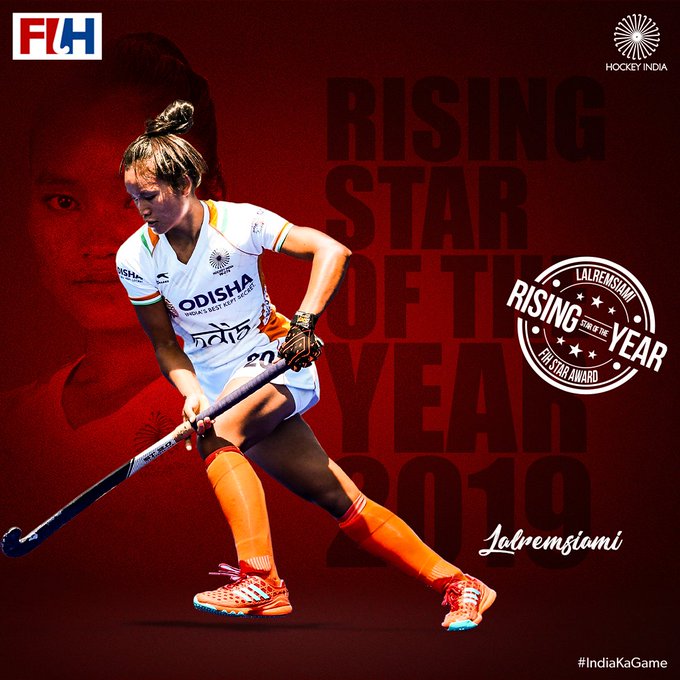 India forward Lalremsiami was recently named the 2019 FIH Women's Rising Star of the Year, the International Hockey Federation. She faced tough competition Argentina's Julieta Jankunas and Frederique Matla of the Netherlands, who finished second and third respectively. As per official records, Lalremsiami got 47.7 per cent of her votes from among national associations, the media, fans/players added 28.4 per cent and 36.4 per cent.
She first came into the limelight when she became one of the stand-out players of the tournament. Post that there has been no turning back as well as has been rising the rank in the Indian women's hockey team. She has also cemented as a spot in the world's top 10 teams over the past two years. Ever since her debut in 2017 in a test series vs Belarus, Lalremsiami has made a name for herself as a striker who has natural ability to find the back of the net is phenomenal. She went on carve her niche in the sports by becoming top goalscorer — in a test series against Korea in 2017 and against Spain in 2019.
At the Ready Steady Tokyo Lalremsiami scored the winning goal in the final against Japan. Also has played a crucial role in Team India drawing with Australia as well as with Asian rivals China. Lalremsiami's life journey will inspire budding player's athletes to take up the sport. It's motivational as a teenager, Lalremsiami left home to join the hockey academy at Thenzawi, 150 kilometres from her home. "Hockey is not very famous in my village; very few people played the sport. However, I was always interested in playing hockey so I had to move to Thenzawl, which was very far from my village so I had to move into their hostel in my early teenage years," she was quoted as saying by Olympic Channel.