Batman is one of the most beloved character amongst the comic lovers and one of the major factor being he does not have any super powers but through his aura strikes fear in his enemies. Batman universe is very believable and has gone through a lot of ordeal but still manages to stay positive and become a symbol by protecting his city, Gotham with sheer grit and determination.
The world witnessed the origin Story of the 'Joker' in the big screen on the 2nd October and became the fourth largest opening ever for an R-rated feature. The Warner Bros. DC Comics adaptation Joker is a Psychological thriller which is being helmed by Todd Phillips and Joaquin Phoenix is essaying the role of the Joker. Through the movie we get to know initial life of joker and how because ill-fated situations, any well-balanced person can turn into a crazy psychopath.  The film takes us back to the early 80's in Gotham City and closely follows the life of Arthur Fleck (Joaquin Phoenix), who is a happy soul and is considered an outcast because of a health condition that makes him laugh reluctantly. He shared his apartment with his bedridden mother (Frances Conroy), Arthur struggles to make a living as a part-time clown.
His dream is to become a successful stand up comedian and is inspired by Late-night television show idol, Murray Franklin which is essayed by the legendary actor Robert De Niro. But nothing is going as planned and his own mother doesn't have faith in his movie, who says, "Don't you have to be funny to be a comedian? -. Soon Arthur's life starts to spiral out of control, and his alter ego starts taking control. During the two hour narrative the audience are glued to their seat besides the deeply disturbed and damaged man is oversensitive. Also the highlight of the movie is the last monologue when and when Murray Franklin (Robert De Niro) and Arthur Fleck (Joaquin Phoenix) come face to face and quoted saying that, "I used to think my life was a tragedy. But now I realise, it's a comedy."
Phoenix did a fabulous job and delivering the chilling kind of performance which was required for the role. He has nailed the mannerisms of the character by giving masterful performance that the film is seeing such commercial success.  Joaquin Phoenix's gives perfect homage to Heath Ledger's Oscar-winning role, while putting his own spin on an origin story that casts Joker.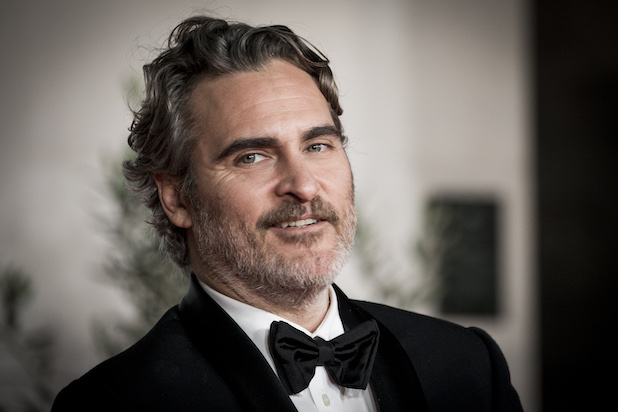 All of us wanted Phoenix to win an Oscar for his super acting performance and it finally came true. Joaquin Phoenix finally won his first Oscar for brings to life journey to Arthur Fleck, as the kind of brooding loner who only garners attention via a link to tragedy. In the past he has been nominated thrice but his luck changed by winning every major award for his role in the standalone origin story of Batman's archenemy.
He gave an emotional emotional acceptance speeches of the night and also mentioned his late brother River Phoenix in it. He was quoted saying "I've been a scoundrel in my life, I've been selfish, I've been cruel at times, and I've been hard to work with. I'm grateful so many of you in this room have given me a second chance. When he was 17, my brother wrote this lyric, he said: Run to the rescue with love and peace will follow, River Phoenix died of a drug overdose at a Hollywood night club in 1993 at age 23.
Phoenix also won the heart of the netizens when talking about animal farming and cruelty. "I think that we've become very disconnected from the natural world, and many of us, what we're guilty of is an egocentric worldview," Phoenix said. "The belief that we're the center of the universe. We go into the natural world and we plunder it for its resources, we feel entitled to artificially inseminate a cow, and when she gives birth, we steal her baby, even though her cries of anguish are unmistakable. And then we take her milk that's intended for her calf and put it in our coffee and our cereal. And I think we feel the idea of personal change is that we have to sacrifice something, to give something up, but human beings at our best are so inventive, and creative, and ingenious, that I think that we…. When we use love and compassion as our guiding principles, we can create, develop and implement systems of change that are beneficial to all sentient beings and to the environment."