The Indian Premier League is one of the most-watched cricket league in the world and garnered a lot of popularity ever since its inception in 2008. The league has allowed a lot of youngsters to play international cricket and has revolutionized the sport. This year in the auction another youngster fortune changed and will play in the Indian Premier League for the first time. Yes, you guessed it right we are talking about the seventeen-year-old Yashasvi Jaiswal who will be playing for Rajasthan Royal and was bought at the IPL 2020 auction for Rs 2.4 crore.
What will shock to hear that to survive he has also been a pain puri seller and is now an IPl Millionaire, life has come a full circle for the youth. He has been consistently performing for Mumbai at the domestic season. He also created history by becoming youngest-ever to score a double hundred in List-A cricket during the Vijay Hazare Trophy match against Kerala. He didn't stop there and went on score a century for India A against India C in the Under-19 Challenger Trophy.
Jaisal opened about his tough time and said that "I was 11 when I came to Mumbai. My father runs a paint shop. The money wasn't enough to make me a cricketer. I used to watch cricketers play at the Azad Maidan. I used to go every day after selling pani puris. One day I met Pappu sir there. I was requesting him for many days to give me a chance to play. One fine day, he came and said 'tu aaj khelega' (You will play today). He said.. if you perform well today, I will give you a tent to stay in. I was struggling for everything and it was a big opportunity for me to start my journey. Thanks to God, I performed well in that match and got the tent from Pappu sir."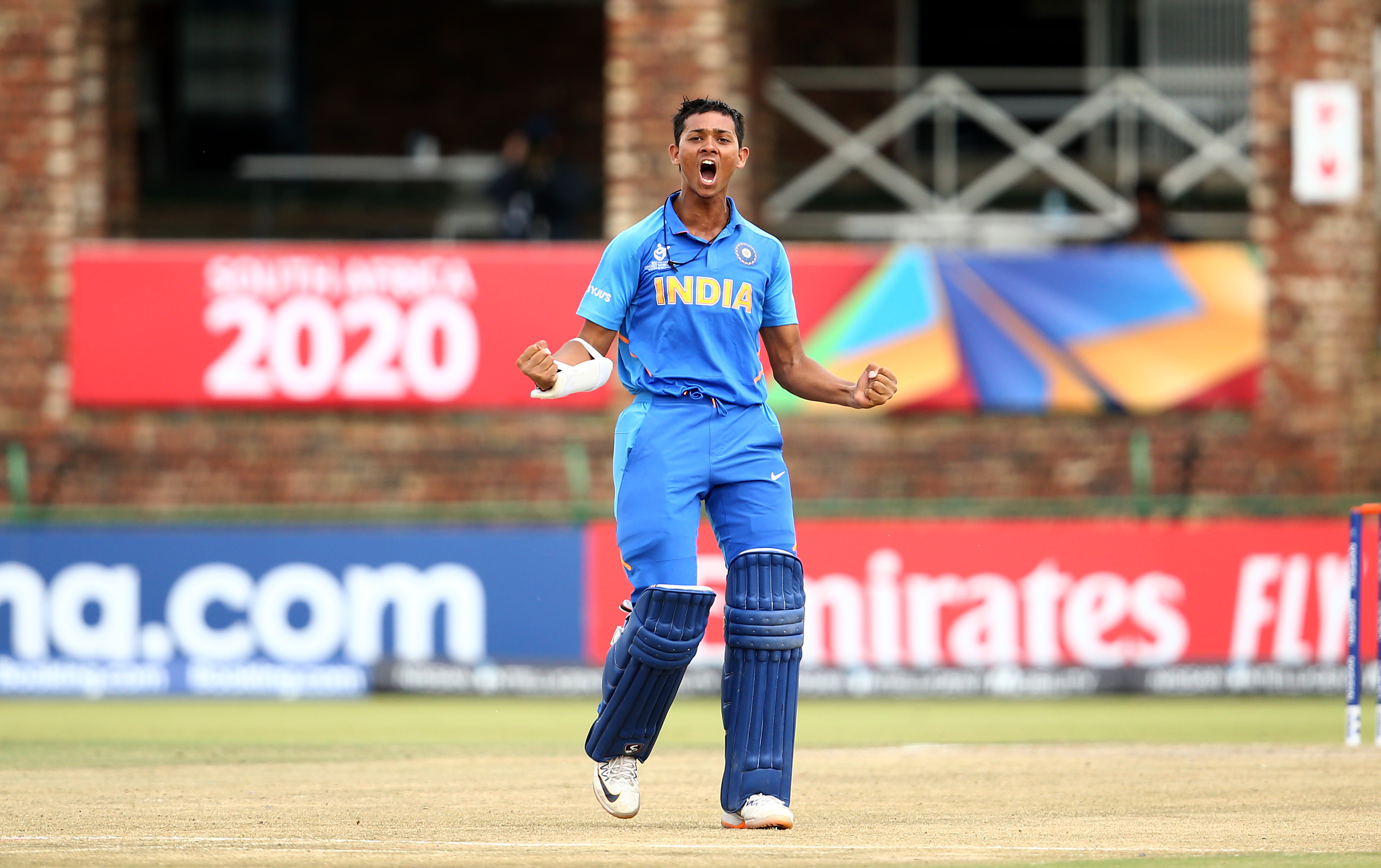 He further added, "All I wanted to do was play cricket. I just wanted to spend my life on the 22 yards. Cricket is my life. My family is very happy now. They are happy to see me grow. I always wanted to make them proud and will always do that."
Yashasvi Jaiswal and Divyansh Saxena played an innings of a lifetime by scoring a splendid unbeaten hundred as well as a half-century to guide team India to victory against arch-rivals Pakistan by 10 wickets in the first Super League semi-final of the ICC U-19 Cricket World Cup at Bloemfontein.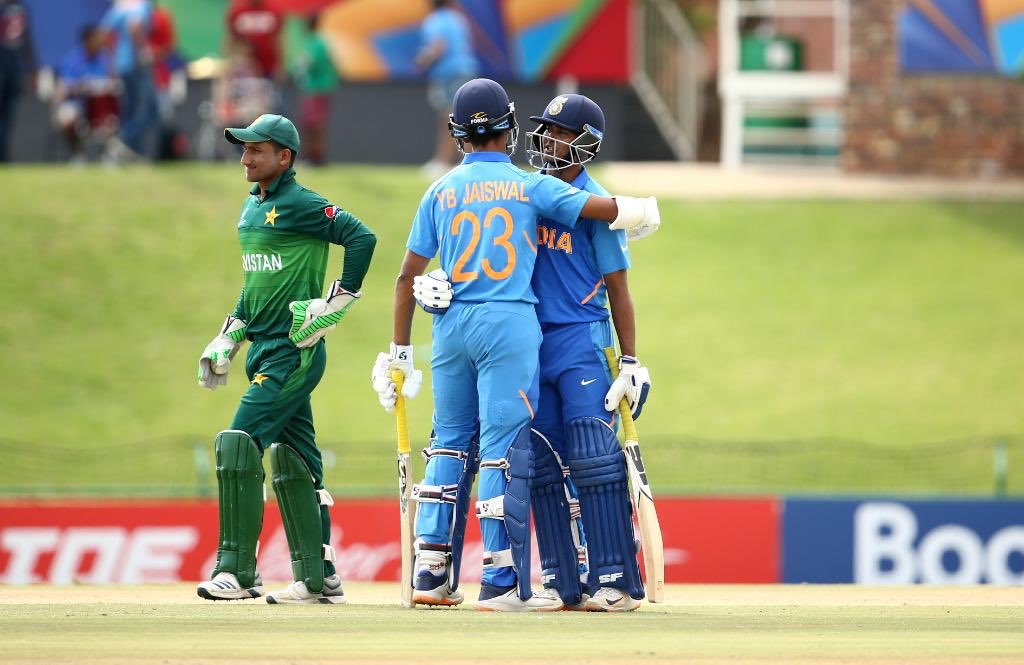 By scoring a superlative century Yashasvi Jaiswal fulfilled his father's dream. Yashasvi's father, Bhupendra Jaiswal had conveyed his wish to see his son score a century against arch-rivals Pakistan. A proud was quoted saying, "I told him to register a win over Pakistan and you have to make a century today. We all hope that he will make a century and beat Pakistan. Asked him not to take the pressure and play like you always do."
Jaiswal feels the job is not yet done with a final on Sunday looming, against either New Zealand or Bangladesh.  Jwala Singh, Yashasvi Jaiswal's coach plays a very important role in his life and a father figure to the talented cricketer. He surprised his pupil watching him take a big step in fulfilling that promise, with a century against Pakistan in the semi-final. Jaiswal created another history bypassing Sri Lanka's Ravindu Rasantha as the tournament's highest run-scorer.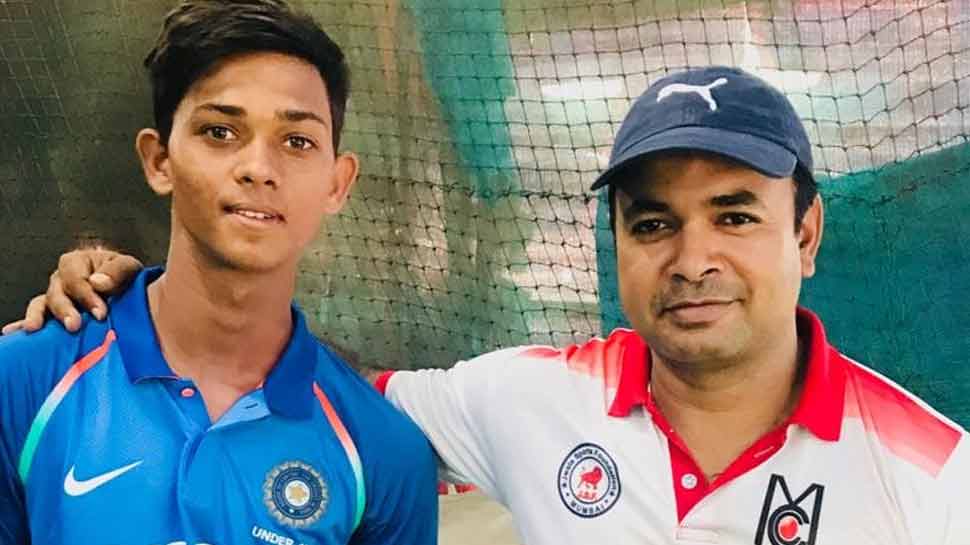 Singh feels blessed to have shaped two cricketers (Prithvi Shaw as well as Yashasvi Jaiswal ) who are destined for greatness. He also talked about his special relationship with he shares his protege Jaiswal, "You see his jersey number? It's 23 because that's my birth date. What more can I ask for? Before my daughter was born, he was my only child. Now he's an elder brother to my girl. Even my girl has proven lucky for him. The day she was born, December 6, 2017, he struck the double-hundred for Mumbai Under-19.
India is the defending champion. Team India is all set to meet in the final the winners of Bangladesh vs New Zealand semi-final match.