Homage to one of the most prominent leaders of our freedom movement, Punjab Kesari, Lala Lajpat Rai on his birth anniversary. The legendary freedom fighter was known for his ideology of nationalism and zealous patriotism earned him the title, 'Punjab Kesari' and 'Lion of Punjab'. He used to advocate the Swadeshi movement in India, in which of all imported goods was the boycott and the use of Indian made goods. He also played a crucial role in the foundation of Punjab National Bank.

He was known for wearing many hats such as a reputed author, leader, politician and activist. Rai passed away after suffering from a heart attack as he was not able to recover from injuries received during a police lathi-charge, while protesting the arrival of Simon Commission.  On the occasion of his 155th birth anniversary, we look back upon the struggles faced by him and all that he achieved in his life.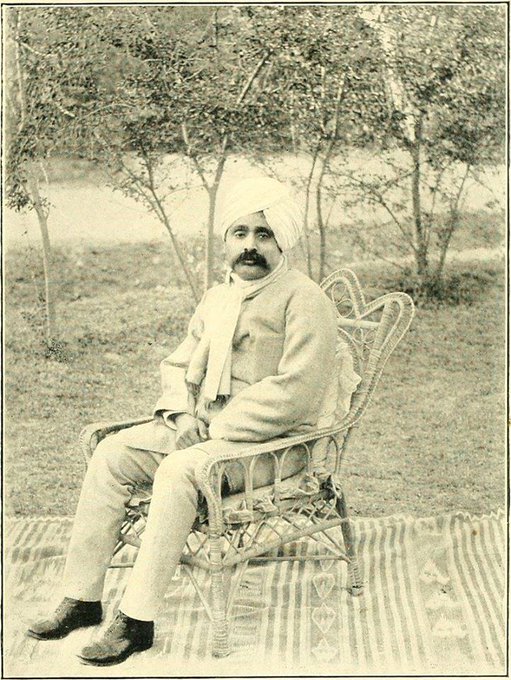 Lala Rajpat Rai was born on on 28 January 1865 and hailed from Dhudike, Punjab to a Jain family. His Father, Munshi Radha Krishan Agrawal was a government school teacher at a Urdu and Persian school. He did his primary education from Rewari, Punjab. His liberal view and Hindu beliefs was greatly influenced by his father, while his deeply religious mother respectively, which transformed his Indian policy and religion through politics and journalistic writing.
He joined the Government College at Lahore to major in law in the year, 1880. Rai was ggreatly influced by the Hindu reformist movement of Swami Dayanand Saraswati. As a result he became a member of existing Arya Samaj Lahore (founded 1877) and founder-editor of Lahore-based Arya Gazette.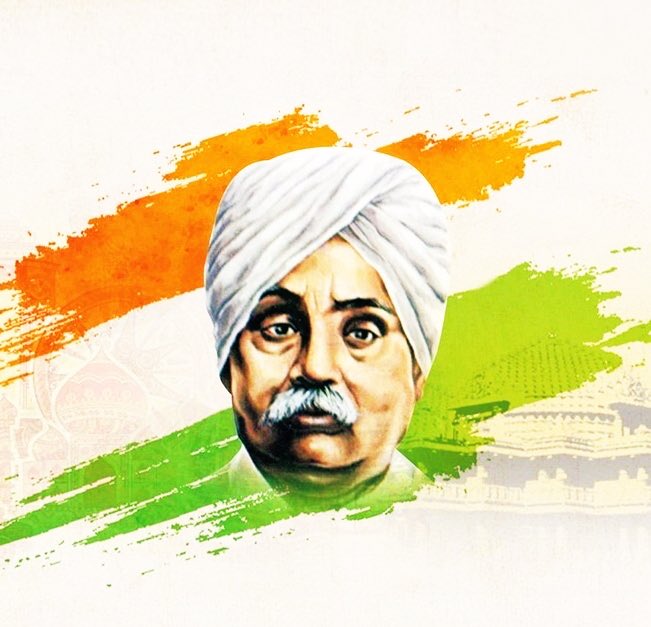 He started pratcing law in Hisar From 1886 onwards, where he became a founding member of the Bar council of Hisar along with Babu Churamani. He also went on to founded  the Hisar district branch of the Indian National Congress along with  Babu Churamani, Chandu Lal Tayal, Hari Lal Tayal, Balmokand Tayal, Arya Samaj Pandit Murari Lal, Seth Chhaju Ram Jat and Dev Raj Sandhir.   His passion for writing is known to us and used to write in various newspaper.
Rai moved to the United States during the First World War and started the Indian Home Rule League of America in New York. He lived in the United States from 1917 to 1920 and returned back to india to lead the special session of the Indian Congress Party which launched the non-co-operation movement. This led to him been jailed but he was elected to the legislative assembly on his release. Rai introduced the legislative assembly resolution for the boycott of the British Simon Commission and led a non-violent march in protest against it. The protesters chanted "Simon go back" and carried black flags. He was uoted saying that,"I declare that the blows struck at me today will be the last nails in the coffin of British rule in India".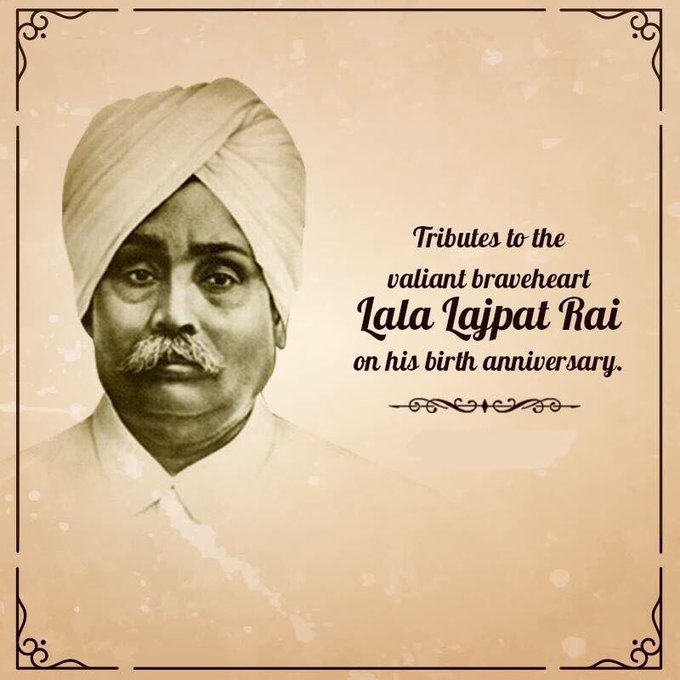 He left behind rich legacy which embodies nationalism, unity and strength. Indian Politician took to social media to pay tribute to Lala Lajpat Rai on birth anniversary:-
Prime Minister Narendra Modi wrote, "Salute to the brave son of mother India, Punjab Kesari Lala Lajpat Rai on his birth anniversary. His saga of sacrificing his life for the independence of the country will always inspire the countrymen."
Defence Minister Rajnath Singh wrote, "I bow to great freedom fighter and a true nationalist, Lala Lajpat Rai on his jayanti. The nation pays heartfelt tributes to Lalaji, an exceptional leader and mentor, for his immense contribution to India's freedom struggle."
I join the nation in remembering freedom fighter, scholar and Punjab Kesari, Shri Lala Lajpat Rai, on his birth anniversary today.One of the members of the legendary trio – Lala Lajpat Rai, Bal Gangadhar Tilak, and Bipin Chandra Pal, he was a fierce nationalist. #lalalajpatrai
Tributes to one of the most prominent leaders of our freedom movement, Punjab Kesari, #LalaLajpatRai on his birth anniversary. His life and sacrifices for our independence would always be an inspiration.
My humble tributes to the great freedom fighter, 'Punjab Kesari' Lala Lajpat Rai ji on his Jayanti today. We are indebted for his pivotal role in the Indian Independence movement.