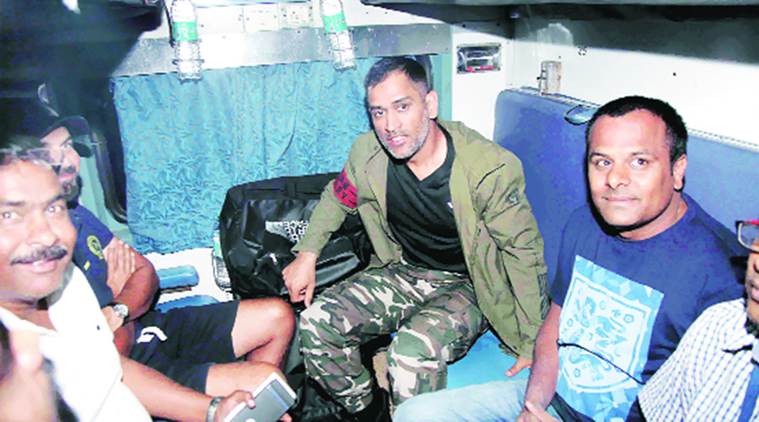 Another ticket collector on the rise in Indian cricket and time will tell if he can emulate the superb performance by Mahendra Singh Dhoni for the national side. It is a well-known fact among the cricket lover that Mahendra Singh Dhoni was associated with Indian Railways as a ticket collector at the Kharagpur railway station. But the Former Indian Skipper made a tough decision to leave the job to focus on cricket and rest is history.
History is all set to repeat itself as another ticket collector is making wave on the cricket ground. Yes, you read it right, we are talking fast bowler Himanshu Sangwan who was a star performer for the Railways in his debut Ranji Trophy season. The youngster had a dream start when he took his six-wicket haul and guided his team to a 10-wicket victory against a star-studded Mumbai Team. His victims were the likes of Ajinkya Rahane and Prithvi Shaw.
The 41-time Ranji Trophy champions, Mumbai were bowled out 114 in the first innings, and due to superb bowling display by Sangwan's and his pace partner, T. Pradeep. Also, Sangwan took five wickets (5-60), as Mumbai were bowled out for 198 in their second innings at the Wankhede Stadium.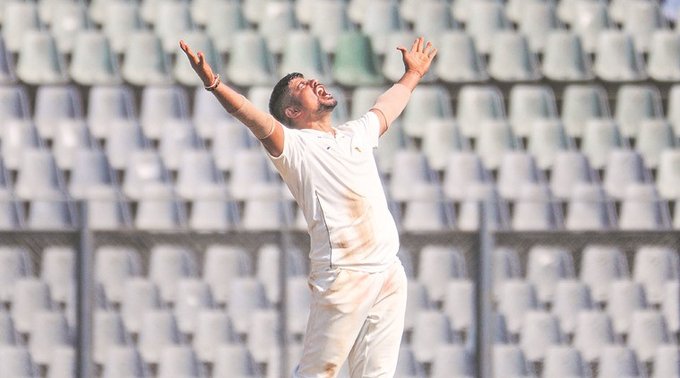 The 24-year-old cricketer credited his success to a stint at the MRF Pace Foundation and working closely with Australia pace legend Glenn McGrath. Sangwan was quoted saying "I take inspiration from Australia legend Glenn McGrath. He is my idol. I learnt a lot from McGrath during my stint at the MRF Pace Foundation. I was there for a short camp in March (2019). He used to watch my videos and tell me the areas where I should improve. He is a legend of the game. He told me one thing – 'when in trouble, go to the basics'."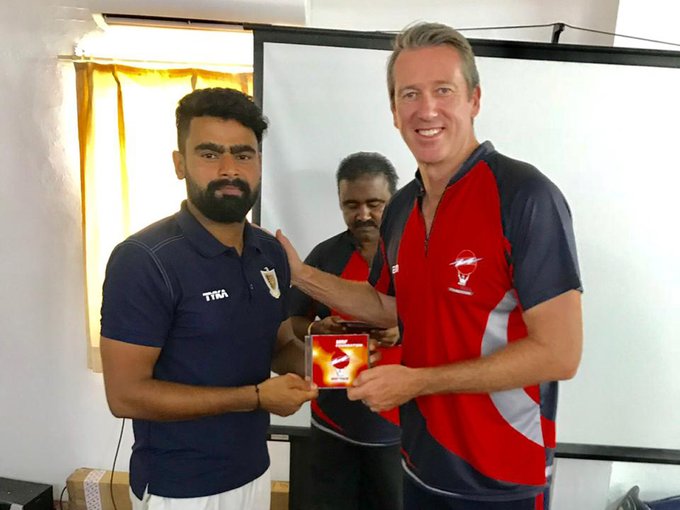 He further added, "I bowled many deliveries under his (McGrath's) supervision and he was taking notes. After every session, he used to motivate me and tell me technical things. 'Stick to the basics and stay patient' – these are the two things I will always remember from McGrath. Honestly, his guidance is helping me a lot in the Ranji Trophy."

Also revealed that the captain Karn Sharma a played an important and his century put the team in commanding position. "My coach Harvinder Singh sir and captain Karn Sharma have helped me a lot. They sit and make plans and those plans have worked well in our favour. In my opinion, our bowling attack is capable of doing wonders against top teams. Our matches against Mumbai and UP are examples of this. I am getting a lot of support from my fellow pacer T Pradeep. He is a talented bowler."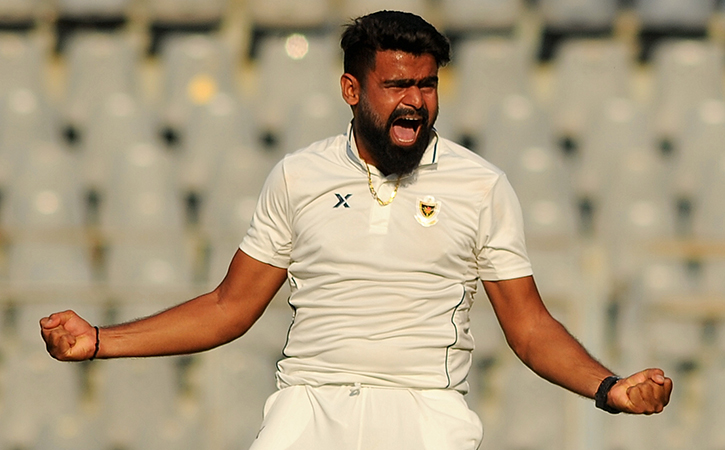 He also added heading into the game they had a special plan to take wickets of Shaw and Rahane. "We had a team meeting head of the Mumbai match. Our coach said we are not underdogs. We also have good batsmen and bowlers in the team. He said don't think who is on strike. Whether it is Rahane or Shaw, go and bowl in the right areas. We bowled in the right areas and we got the success against a top team like Mumbai. It was a magnificent feeling to beat a top team and that too in their own den."

There is another impressive aspect about debut Ranji Trophy season is that he has already taken 12 wickets in three first-class matches (four VS Uttar Pradesh and two VS Saurashtra, before the Mumbai match), and 14 scalps in eight List A matches. "I performed well last year in the Under-23 tournament (CK Nayudu Trophy), where I claimed 37 wickets in seven matches. Due to that, I got a chance in the Ranji Trophy this year. I am enjoying my bowling a lot. When I made my debut, I didn't know I will take four wickets and that too against a team like Uttar Pradesh. I took two wickets in the next match (against Saurashtra) and then six wickets against a top team, Mumbai."