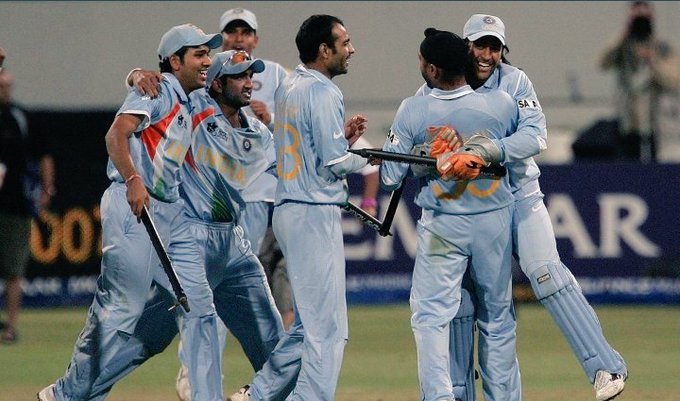 The craze of Twenty20 cricket started in our country ever since India won the inaugural World Twenty20 cup in 2017 under the leadership of Mahendra Singh Dhoni. IPL was the brainchild of then BCCI vice-president Lalit Modi. IPL has over time has become given a platform to encourage young talents and exposure for the International standards early in their career and give them a hope that one day they will be able to represent Indian team. The Indian Premier League is one of the most-watched cricket league in the world and garnered a lot of popularity ever since its inception in 2008. The league has allowed a lot of youngsters to play international cricket and has revolutionized the sport.
This year in the auction another youngster fortune changed and will play in the Indian Premier League for the first time. Yes, you guessed it right we are talking about the seventeen-year-old Yashasvi Jaiswal who will be playing for Rajasthan Royal and was bought at the IPL 2020 auction for Rs 2.4 crore. The youngster had been listed at a base price of Rs 20 lakh, he was initially bid from Mumbai Indians post which Kolkata Knight Riders and Royals bid back and forth. But the Bid for the young Mumbai cricketer was won by the Jaipur-based franchise.
During the interaction with the media, Jasiwal was quoted saying that "I am very happy. It's a great opportunity for me to learn. I want to learn as much as I can during my time with Rajasthan Royals. It is a platform for me to make a name for myself."
What will shock to hear that to survive he has also been a pain puri seller and is now an IPl Millionaire, life has come a full circle for the youngster. He has been consistently performing for Mumbai at the domestic season. He also created history by becoming youngest-ever to score a double hundred in List-A cricket during the Vijay Hazare Trophy match against Kerala. He didn't stop there and went on score a century for India A against India C in the Under-19 Challenger Trophy.
Yashasvi is representing India's under-19 World Cup team which is being led by Priyam Garg was bought by Sunrisers Hyderabad for Rs 1. 90 crores at the auction which was held at Kolkata. The youngster hails from Suriya village in Uttar Pradesh. He has seen tough time and slept in ten at Mumbai to make ends meet but this didn't deter him to follow his dreams to play cricket at the highest level.
Jaisal opened about his tough time and said that "I was 11 when I came to Mumbai. My father runs a paint shop. The money wasn't enough to make me a cricketer. I used to watch cricketers play at the Azad Maidan. I used to go every day after selling pani puris. One day I met Pappu sir there. I was requesting him for many days to give me a chance to play. One fine day, he came and said 'tu aaj khelega' (You will play today). He said.. if you perform well today, I will give you a tent to stay in. I was struggling for everything and it was a big opportunity for me to start my journey. Thanks to God, I performed well in that match and got the tent from Pappu sir."
He further added, "All I wanted to do was play cricket. I just wanted to spend my life on the 22 yards. Cricket is my life. My family is very happy now. They are happy to see me grow. I always wanted to make them proud and will always do that."
Yashasvi recently got a chance to visit NCA in Bangalore and felt blessed to train under The Wall aka Rahu Dravid. Also revealed valuable lessons learnt by India's batting legend Rahul Dravid and said that "One ball at a time – this is the mantra I have learnt from Rahul sir. He always says treat every ball as important. Whenever I visit NCA, I meet him and tell him where I lack and what problem I am facing. He has solutions for everything. He is a great mentor. Honestly, my game has improved a lot because of his guidance. He congratulated and hugged me after my call-up."
He also added, "I just want to go and perform for my country. I have worked a lot on my fitness and trained well at the NCA. . I practised and trained under Rahul sir and took a lot of tips from him. I am sure we will bring the Cup home."
Yashasvi takes inspiration from batting maestro Sachin Tendulkar and added that"I admire the god of cricket (Tendulkar). I have met him a number of times. His presence is enough to motivate you. He is an inspiration for me. I have learnt a lot from him."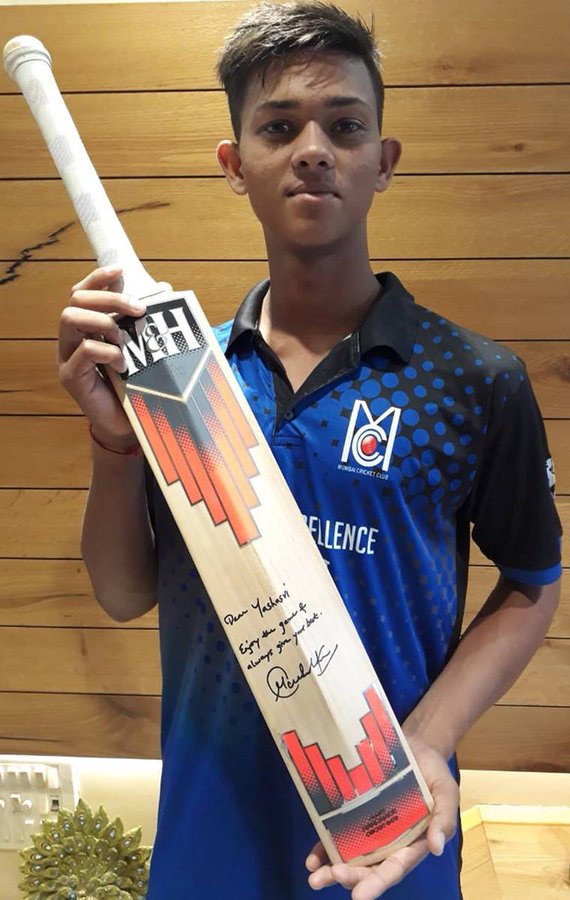 "I asked him once – 'sir… how should I prepare myself ahead of a big game?'. He said 'you should live in the present. Whatever happened in the last match, just leave it behind. Whether you have scored a ton or a duck, just forget and move on. The more you live in the present, your game will improve'. These words will always be etched in my mind. This thing always motivates me a lot."