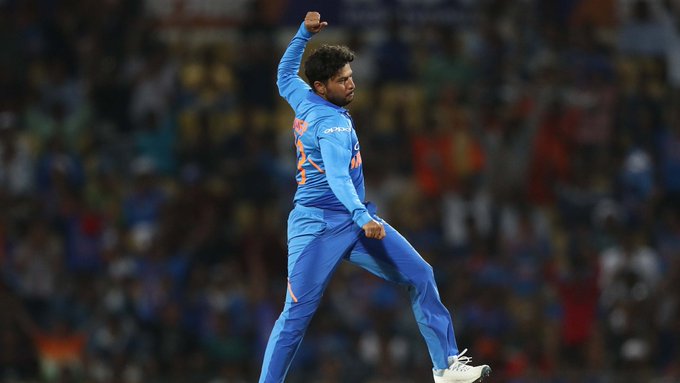 In recent times Kuldeep Yadav has come a long way and grabbing all the attention for all the right reasons. He first came into the limelight when he made his Test debut against Australia in Dharamsala. Over time he has garnered praise from Indian captain Virat Kohli for being lethal baler on dry wickets. Kuldeep hails from Kanpur, Uttar Pradesh and is the first chinaman bowler India has produced in its 82-year-long Test history. He started as a pacer but on the advice of his mentor witched to a left-arm unorthodox and rest is history.

He made his debut in ODI debut against West Indies and soon was named to be part of the T20I team too. In September 2017, he entered history books by claiming ODI hat-trick VS Australia at Eden Gardens, Kolkata. He as holds another achievement of being five-wicket hauls in all three formats of the game in 2017. With the feet, he joined the elite club of bowlers such as Bhuvneshwar Kumar, Imran Tahir, and Ajantha Mendis.
In recent times he has had a tough time which started from he last IPL and posts a disappointing World Cup, was dropped from the national side for four months. Yesterday he added another feather under his cap by becoming the first Indian cricketer to take two hat-tricks in international cricket.

Kuldeep performance is also special as it came under pressure after a dip in form and exclusion from the national team. During media interaction, he was quoted saying that "The last 10 months were very tough for me. After consistent performances, there comes a phase when wickets don't come by and you start thinking more about your bowling. After the World Cup, I was dropped from the team, then I worked hard for four months."
Kolkata Knight Rider player further added that "The T20 against West Indies in Mumbai was my first match for India in four months. I was a bit nervous as there was a bit of gap and I hadn't played international cricket during that phase. Performance-wise, this hat-trick will be at the top of the list because the pressure was on me and it was a result of 4-5 months of hard work."

Kuldeep Singh also gave an insight about what was going on in his mind before taking he hat-trick ball and said that I was a bit confused which one to bowl – the wrong 'un or the chinaman. I thought wrong 'un is the best option and I put a second slip there. I was thinking to bowl the off-middle line and if he misses then I will get the wicket. That was the plan."

Also revealed that he realized that he was bowling badly but needed a bit more variation and "I have worked on my variation, pace and accuracy which is why the pace that I have bowled in the last two ODIs had been great. The way I used my variations, I am very happy. I think it is not about new variations but more about varying pace according to the nature of the track. In India, the tracks are on the slower side and you need to mix it up – sometimes fast, sometimes slow. Worked with Bharat Arun Sir and Ravi sir, both motivated me."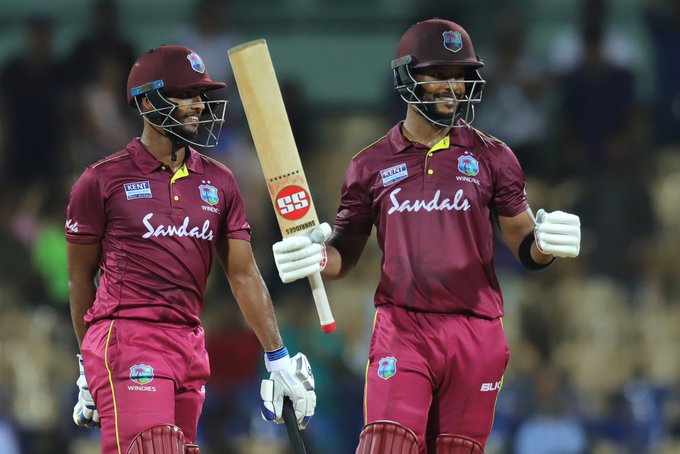 In the first ODI against West Indies in Chennai Kuldeep went for 48 runs without taking a wicket. But it was explosive batting from the duo Shai Hope and Shimron Hetmyer that took the game away from the host. "We bowled well in Chennai also. I think at times, we should give credit to batsmen also. The manner in which Hetmyer and Shai Hope batted was praiseworthy. They paced it well. When they felt, they attacked, when they felt, they defended. There were obviously areas which we could have improved, and that's what we did over here."
Visakhapatnam has always been his "lucky ground" and had this to say, "It feels amazing to get a hat-trick in Visakhapatnam. I have now got nine wickets from three ODIs over here – all three-wicket hauls. This ground has been good to me."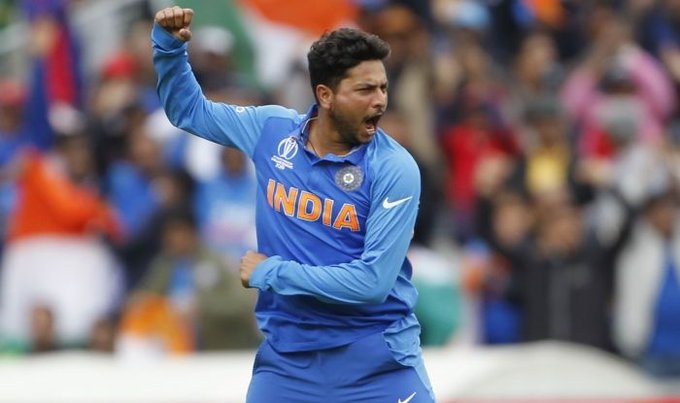 There is no denying that Kuldeep Yadav is one of the brightest stars shining on the horizon. His chinaman bowling and outlook are vital assets for the team. As a result, he has always enjoyed the support of Indian team captain Kohli, as well as KKR captain Dinesh Karthik.